After running track and cross country for years, Marie Pienton of Belmont was set on going the distance. She signed up for the Gazelle Girl Half Marathon in Grand Rapids and trained for her first long distance race by herself. Shortly after she crossed the finish line, Marie found herself taking a break from running. The "runners high" was hard to find as she became isolated and lonely during her long runs.
One day her coworker, Kelli Thompson, suggested that Marie get back out on the road, and join her for a Gazelle Sports Run Camp early on Saturday morning. Kelli offered to drive, and also talked about the Priority Health Champions group.
Marie and Kelli started to run together, and quickly, Marie rekindled her love for running thanks to her new running buddy and friend.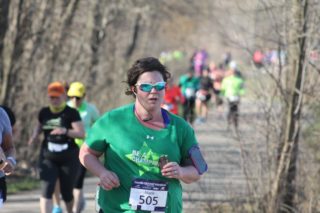 Week after week, Marie and Kelli would hop in the car and ride to run camp on Saturday mornings. The two would talk throughout their runs and started to form a strong friendship. Marie says Kelli started to become an even closer friend when they started to text each other about topics they talked about during their runs. The two runners would also check up on each other to make sure they had done their training each day.
"Kelli understands the struggle of getting in a workout, but she's also always motivating me and holds me accountable. She makes working out, health and nutrition a priority—which other friends do not. She's up for doing crazy things, like races and running with me at 6:15 a.m. on a Sunday. Kelli also doesn't think I'm crazy for running in the winter!"
Marie and Kelli really took their "running buddy" status to the next level when they signed up for the Gazelle Girl Half Marathon in 2018. The two friends crossed the finish line holding hands. "It was a great testament to all of our hours spent training."
It isn't just Kelli that keeps Marie accountable that makes their Champion friendship so strong. Marie has also turned to the online support group of the Priority Health Champions Facebook page as well as other runners in the Gazelle Sports Run Camps. Maries loves the support and motivation of the group, especially when people are posting about their daily workouts and encouraging others to test their limits and live a healthier lifestyle.
Marie says Kelli is the kind of motivator that can inspire anyone to get moving. Kelli texted her around 7 p.m. on a Monday to see if she had gotten her run in for the day. When Marie replied with a no, Kelli quickly replied that she was on her way to her house to run with her.
When neither woman can attend an early Saturday morning run camp session, the duo will do a makeup run the very next morning—something Marie states neither would do on their own.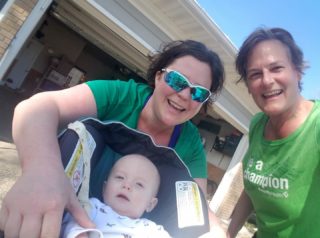 This pair's friendship goes far beyond running. Marie says one of the best moments of having a friend like Kelli is the times she brought over dinner for Marie's family when they were all sick. Proving that friends are good for your health—not just helping you live healthier, but also providing mental support. Studies even show they help keep your brain sharp.
In the future, Marie and Kelli hope to complete another Gazelle Girl Half Marathon, the Adventure Art Prize Edition (a part bike race, part running race and part Amazing Race in Grand Rapids) and of course, complete many more training runs together.
"Everyone needs a running buddy. Long runs are not fun by yourself and she makes the time go faster. I never knew that until Kelli suggested joining run camp. She's also motivating and pushes us to go just that little bit more at the end of a run. I appreciate and respect that. This is the first time I've ever had a running buddy and I'm a big fan!"
Keep up the great work, Marie and Kelli.
Learn more about Gazelle Sports Run Camps here.
About Priority Health Champions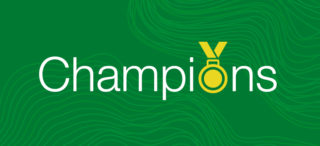 The Priority Health Champions program is a group of people focused on getting and staying healthy while inspiring others to follow suit. This program is open to everyone who has a passion to be and stay active and healthy. Champions are a close-knit group of people across the state of Michigan who come together to compete in races and walks, and share insights on how they're living healthy lifestyles. To learn more about the passionate people that make up the Priority Health Champions community and to sign up, check out priorityhealth.com/champions.