Spring break is right around the corner, and while some families are travelling out of state, some may be opting for a staycation this year. If you're staying close to home this spring break, here are six healthy and safe activities for the whole family to enjoy during a Michigan staycation.
1. Visit the zoo

Spring is in the air and the animals at the zoos are waking up from their long winter slumber—zookeepers say cooler spring weather is actually the best time to see the animals out and active. Walking through the zoo is also a great way to get some steps in. Since the pandemic, many zoos have set up virtual webcams so that you can "visit" zoos all over the country. Zoos like the San Diego Zoo, the Georgia Aquarium and the Monterey Bay Aquarium are all contributing. Enjoy watching pandas, penguins and beluga whales in the comfort of your own home, or venture out in person to your local zoo.
2. Visit a new park and take a hike
There's nothing like a beautiful walk in the park now that the snow has melted and the sun is out. Since spring is off-season, many public or state parks will have free or discounted admission and plenty of parking spots available. And if you go to a park with hiking routes, you can get a workout in on the sand or on the trails. You can bring a healthy picnic or snacks for this day trip, too. Here's a list of the best places to hike in the mitten state. Try a sunset hike this time of year now that the days are getting longer. It's a wonderful way to get outdoors after dinner with the family.
3. Go fly a kite
This is a fun activity that the whole family can enjoy at a windy beach, a park, the local school playground or even in your own backyard. Flying kites keeps you moving when it's extra windy and can give you a great arm workout, plus it's low-cost. You can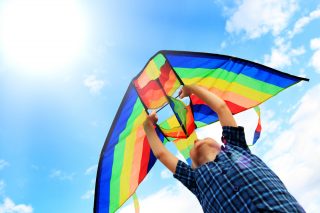 pick up a new kite the whole family will love at a local store or order a colorful option with the kids' favorite character online. Check the forecast for a windy day and get ready to take to the sky.
4. Hit the tennis court
Grab a racket along with a can of tennis balls and head to some local courts to get a great full-body workout. Serving, volleying and racking up the points in tennis can burn anywhere from 280 to 400 calories per hour depending on if you play singles or doubles. Throw on a pair of comfortable tennis shoes, because your feet will definitely get moving with this outdoor activity that will take your spring break from "love" to "deuce."
5. Swing for a home run
Opening day is fast approaching, so get in the mood with your own game of baseball. Setup a small family baseball game in your backyard. Running the bases and playing ball for just 30 minutes can burn up to 180 calories. Plus, there is nothing that says spring in Michigan more than baseball season. A friendly game can really "strike out" memories of the frigid winter weather we all just experienced.
6. Let it roll
Whether you grab a bike or a pair of rollerblades, let the wheels help you do the work while you explore the beautiful Michigan outdoors. Go on a short ride or make it a day-long journey with snacks or a healthy lunch to keep you moving. Remember—safety first with helmets, pads and other protective gear as needed. Many towns have bike rentals if you don't have your own set of wheels, and rollerblades usually go on sale this time of year. Looking for the best trail near your home? This comprehensive list is organized by city.
So remember, just because you're not heading to a tropical destination doesn't mean your spring break has to be dull and indoors. Get moving to make your own fun all around Michigan and stay active, too, during your mitten state staycation.