National Volunteer Week, held the third week in April, is an exciting time to start, continue or get back to volunteering. At Priority Health, we are committed to removing barriers to health and wellness through our corporate social responsibility work that addresses the social needs of our members, individuals and our communities, also known as the Social Determinants of Health (SDoH).
Believe it or not, you may already be passionate about and also support organizations that are addressing the social determinants of health, and not know it. Many non-profits, government organizations and neighborhood associations are improving the daily conditions in which people are born, grow, live, work and age. These social factors such as education access, physical environment, economic stability, community context and health care access can be responsible for the majority of our overall health and wellness.
Let's break down the major SDoH themes and how you can help support and volunteer your time.
Education access and quality –

People with higher levels of education are more likely to live longer. Providing communities and children with the tools and places to excel in their education is important. If you are passionate about children's education and literacy check out volunteering with these organizations:
Neighborhood and physical environment –

Where people live can have a major impact on their quality of life. By volunteering in neighborhoods with high poverty levels or limited access to clean drinking water or internet, we can show support for a safer environment for all. If you're passionate about the environment, families, and health, consider volunteering with these organizations:
Economic stability –

Many people in poverty cannot afford healthy foods, health care, or adequate housing. Additionally, people affected by economic instability have trouble finding and keeping jobs or may work a steady job but still struggle to earn enough money to afford things to keep them healthy. So, if you're passionate about addressing hunger and helping those experiencing poverty, consider volunteering with: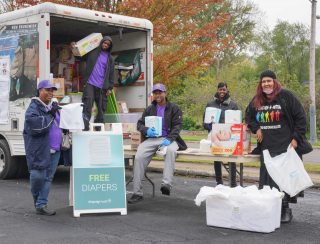 Community and social context –

Our personal relationships provide us with comfort, joy and support during tough times. Focusing on community, psychological safety and social context helps people get the social support they need in all areas of life. If you're passionate about mental health, family stability and support groups check out volunteer opportunities with:
Health Care access and quality –

Lastly, many people in America don't get the health care services they need. Thus, people without health insurance are less likely to attend annual physicals and routine checkups that can keep them healthy and prevent chronic diseases. If you're passionate about health care access, quality of care, and living a healthy life check out volunteering with organizations like: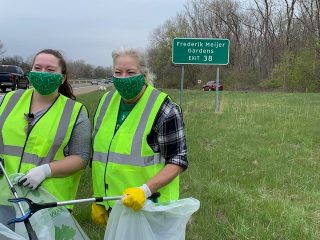 These organizations and volunteer opportunities are just a few examples of ways you can get involved to address social determinants of health in your community. Remember, by helping others, we help ourselves, too. Several studies show that there are health benefits to volunteering. So, whether you're volunteering just this week, or being more intentional with volunteering, find an organization and topic you are passionate about, wrangle up some colleagues, friends and family members and get out there! Let's do some good together!