During the holidays, many people are inspired to give back and support the local economy. In fact, research suggests that giving gifts brings more happiness than receiving them. Want to feel extra cheerful? Purchase your holiday gifts from nonprofits or a social enterprise and know that your money is improving lives right here in Michigan.
Here is a roundup of a few Michigan organizations you can support this holiday season and let your gifts delight your friends and family, but also tell a story of impact.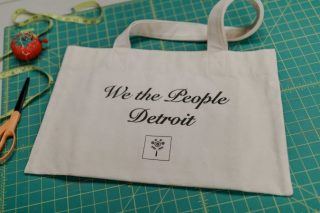 Alternatives for Girls – Sew Great Detroit
Sew Great Detroit is a social enterprise program that provides women employment training, personal growth, and empowerment. Young girls and women in the program learn sewing and knitting skills to produce high-quality items while also learning technical and behavioral skills. Women participating in Sew Great Detroit earn an income by selling their products at wholesale and retail sales at events, boutiques and other special orders. Learn how you can support the program here.
Cass Community Social Services
Cass Community Social Services is a Detroit-based agency that provides programs for food, health, housing and jobs across the city. Adults with developmental disabilities, mental illnesses, physical restrictions, or who have experienced homelessness, war or prison are provided worked through the Cass Green Industries. Participants repurpose recycled materials to create products like floor mats, key chains and coasters and sell through their online shop. Place your order here.
Forgotten Harvest
Forgotten Harvest is Metro Detroit nonprofit dedicated to relieving hunger and preventing food waste. They deliver food surpluses from grocery stores, markets, restaurants, and caterers to local charities, providing food-insecure families with fresh and nutritious food free of charge. Send season's greetings by ordering your holiday cards from Forgotten Harvest. Purchasing just one pack of cards will help provide $175 worth of groceries for those facing food insecurity. You can also visit the Harvest Shop and purchase clothing or accessories to support Forgotten Harvest's efforts to fight hunger.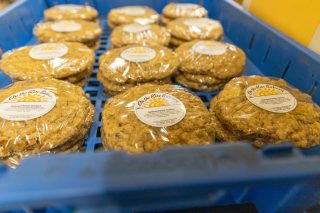 Capuchin Soup Kitchen
The Capuchin Soup Kitchen provides food, clothing, and human development programs to the people of Metro Detroit communities. One of Capuchin Soup Kitchen's programs is On The Rise Bakery Cafe. The café's bakers have recently been released from prison or have completed a Substance Use Disorder treatment program. With each purchase of baked goods, you help support the Capuchin Soup Kitchen's housing, training, counseling services, educational opportunities, and self-help programs. You can visit On the Rise Bakery Café in Detroit, or visit one of the locations they will be selling baked goods on the weekends.
Mend on the Move
Mend on the Move is a nonprofit that supports survivors of abuse in Metro Detroit. They employ women to create jewelry and other handcrafted products, which provides them with an income while in recovery. Many of the products are also made from recycled car parts to help decrease the amount of material waste ending up in landfills. When you purchase Mend on the Move's handmade goods, you are helping to empower women and promote their independence and healing. Check out the holiday collection and other goods on the online shop linked here.
EveryBody by Dutton Farm
EveryBody by Dutton Farm is a social enterprise with an inclusive workforce that sells natural bath and body products. EveryBody employs individuals with developmental disabilities, helping them achieve financial freedom and greater independence. Every $20 spent on EveryBody products creates one hour of work for individuals of all abilities. Visit the EveryBody site to order candles, soaps, bath bombs, body wash, balms, and more.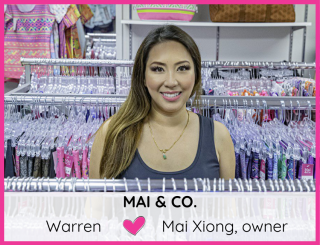 Michigan Women Forward
Michigan Women Forward (MWF) is a statewide nonprofit community development organization that created a Holiday Gift Guide with a curated list of products and services. MWF works to create an inclusive economy by making capital more accessible for women and BIPOC entrepreneurs. Each woman featured  in the Holiday Gift Guide has participated in at least one of Michigan Women Forward's programs such as a micro-lending initiative, our WomanUp & Pitch Competition, 53 Voices Pitch Competition, or the Resilience Fund grant program.
Wedgwood Christian Services
Wedgwood Christian Services offers a wide range of social services to meet the needs of its West Michigan community, including residential care, counseling and behavioral health programs. Through Wedgwood's Employment Training Program, at-risk teens are taught valuable life and job skills. Those participating in the program offer products and services like sewing, candle making, landscaping, car detailing and more. Wedgewood even has an Etsy shop with items handcrafted by its residents and all purchases directly support the Employment Training Program. You may also support Wedgewood by purchasing charcuterie boards from The Crushed Grape made by teens in the Employment Training Program, Wedgewood blend coffee from Schuil Coffee, or Wedgewood apparel from its online shop.
Shop with a purpose! You can find incredible gifts for family, significant others, friends, colleagues, and even yourself, and feel good about supporting Michigan-based organizations that are creating equitable economic opportunity.