By: Jillian Rippolone
Diabetes Awareness Month may have concluded, but those living with diabetes still advocate for education and spread diabetes awareness each and every day. Living with T1D, making sure I'm on top of my health is my top priority every day – not just during National Diabetes Awareness Month.
Having navigated life with diabetes for over 26 years, I am no stranger to living with T1D. Over time, I've come a long way in my journey through surrounding myself with a strong support system, and prioritizing habits that make life easier, and educating myself on T1D. Looking back on National Diabetes Awareness Month, I want to share the following tips that helped shape how I live with T1D.
Patience and acceptance have helped me live more at peace and thrive with T1D.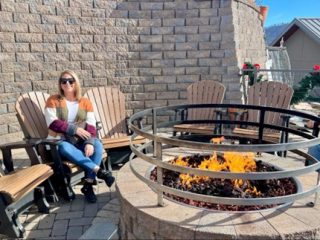 I can't say that I accepted my diabetes diagnosis early in life, but eventually when I did, I became the best version of myself. Not only have I improved my diabetes management, but now I'm living confidently with T1D. Acceptance has placed my mind and body in a more positive mindset and allows me to prioritize what's important to me. 
Find simple hacks to help regulate your blood sugar levels that may fit within your lifestyle. It's normal for these levels to fluctuate, but staying on top of this has been key for me to reduce drastic lows and highs. One simple trick I have learned is to keep my bedside dresser stocked with quick-fix snacks to help balance these levels – dried fruit, granola bars and apple juice boxes are some of my favorites! If I have low blood sugar in the middle of the night that wakes me up, I can just roll over and quickly eat or drink to stabilize my readings.
Community is everything. I encourage everyone living with diabetes to connect with others in our diabetes community. There are so many diabetes support groups both online and in local communities in Michigan and nationwide.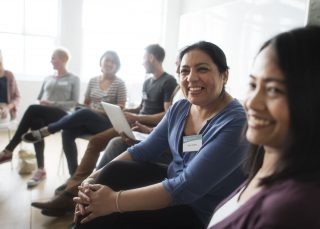 I am greatly involved in both my diabetes online and in-person communities and truly appreciate how welcoming everyone has been over the years and feel that I am part of such a safe space. I highly encourage you to research support groups that may be available to you in your community or through your healthcare provider. 
Every Fall, I participate in the annual "Walk to Cure Diabetes" walk and bike rides in Detroit. It's such a special feeling connecting with a community of individuals living with T1D, like myself. There are also so many informative and educational virtual events as well, including diabetes summits and conferences. I am always learning new ways to manage my diabetes and care for my body.
Connect with your healthcare specialists. You should always feel comfortable with your healthcare team. You should feel like your doctors are listening to your problems and taking care of you every step of the way. Connecting with my HCP's has really helped my confidence with diabetes. At every stage of my life they have been able to work with me and help me learn how to best manage my diabetes. I love how I look forward to my appointments and also feel "heard." 
Speaking of healthcare, it can be super daunting navigating the healthcare system when you have diabetes because you need to have so many appointments, doctors, specialists, and prescriptions. Having a health insurance company that is understanding and willing to explain the system, the options I have, and costs associated with everything has been a huge win for me. Once I found good healthcare specialists in my network and connected with them, it helped put my mind at ease.
Priority Health connects members with access to health coverage that fits their priorities. When exploring resources in my TD1 journey, barriers to find care only add to my frustration. Being able to see a specialist when I need it is a breath of fresh air.
Diabetes can be hard sometimes, but I hope that these few takeaways can help you in your diabetes journey and make your life with diabetes a little bit easier. If you would like to connect with me online, you can find me across my social media platforms @T1Dchick!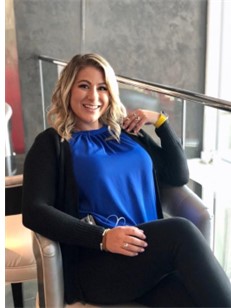 About the Author: Jillian Rippolone is a Lifestyle and Health & Wellness content creator on her social media platforms, @T1Dchick. She lives with type 1 diabetes and has become a patient advocate in her diabetes community. She resides in Michigan enjoying the lake life with her husband Michael.