With all the associated costs of care, it's easy to understand why some people choose to forgo health insurance all together. But what happens if you or someone in your family gets sick or injured? According to HealthCare.gov, a three-day hospital stay can easily run more than $30,000 and health care costs are one of the leading causes of personal bankruptcy in the U.S. every year. A serious medical emergency without health insurance could be devastating financially and emotionally.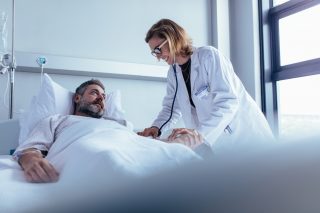 In addition to the out-of-pocket costs you risk when you don't have health coverage, what about fees and penalties? We're now in the 2020 plan year, so the Shared Responsibility Payment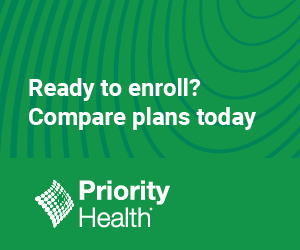 (sometimes called the health care "mandate" or "penalty) no longer applies. And if you don't have coverage during 2019 or later, you don't need an exemption in order to avoid a penalty.
With the Affordable Care Act (ACA) changes in 2019, there's still a common misconception that you can wait until a health problem arises to purchase health care. Unfortunately, that's not the case. The only time you can enroll in a health plan is during the Open Enrollment Period, which generally occurs from Nov.1 – Dec. 15.
There is good news.
There are a few qualifying life events that allow you to enroll during a special enrollment period, such as having a baby, getting married or divorced, or moving to a new city. If you don't qualify, you can purchase short-term or temporary health insurance until you qualify for a special enrollment period or until the next open enrollment period comes around.
You might find that the cost of your health care premium is less than you think, and there are numerous resources available to help you find the best plan for you and your family. If you have questions or would like help finding a plan, a licensed insurance agent can help you with any health insurance questions or needs. Some health insurance companies also have walk-in centers where you can talk to someone face-to-face.
There are even tools that allow you to compare plans and pricing while shopping. The health insurance Marketplace is an online tool that offers subsidies to reduce the cost of health care and make getting coverage more affordable. A subsidy could lower your premium, reduce your cost-sharing or give you tax credits. You may qualify for financial help even if you earn up to 400 percent of the federal poverty level. For 2019, the qualifying annual income is $12,490 for an individual and $25,750 for a family of four.
Get covered.
There are many affordable options that outweigh the cost of going uninsured. Like the value-added benefits to having health insurance coverage. Did you know that preventive health care services are provided to you free of cost if you have insurance? Your annual checkup, any health screenings and even your flu shot—all free.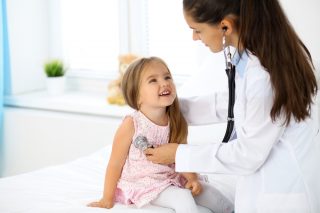 Start comparing plans—you'll find that some insurance companies offer additional services that could be beneficial to you and your family. For example, some offer virtual care or assistance managing chronic conditions like diabetes. These plans focus on helping you get and stay healthy, making them well worth the investment in the long run.
Once you've enrolled in a health plan, take advantage of the benefits. Get your flu shot, have an annual checkup with a physician—use having a health insurance plan as an incentive to ensure you and your family stay healthy.
Where can I buy a plan if I qualify for a special enrollment period?

If you qualify for a special enrollment period, or SEP, you can purchase a health plan through a trusted health insurance company or the Health Insurance Marketplace. If you need more assistance in choosing a plan you can contact a licensed agent. Wondering if you qualify for a subsidy? You will need to apply through the Marketplace to reduce the cost of your monthly premiums or deductible.
In all cases, you'll need to provide proof of your life event, such as a marriage or birth certificate, so make sure to have those documents handy when applying.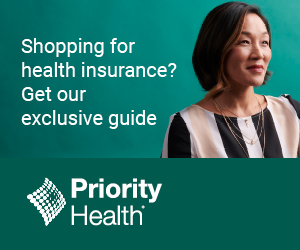 Whichever route you take, carefully consider your life change when making your selection. Are you adding new family members such as a spouse or child to your coverage? Has your income changed? Evaluate your coverage options to purchase a health plan that supports the needs of you and your family.
And remember, if you don't qualify—you can purchase short-term or temporary health insurance until you qualify for a special enrollment period or until the next open enrollment period comes around.
Don't wait.
In most cases you only have 60 days from when you have a qualifying life event to buy or change your coverage. If your life changes, don't wait to research your options. And, remember to take your life changes into account when choosing the best plan for you and your family.
Qualify for a SEP? Priority Health has a health insurance plan for you. Shop plans here.