Your health insurance options change as you grow older, especially once you turn 65. This is when you're eligible for Medicare, the federal health insurance program created more than a half-century ago to make sure older Americans, and people with certain disabilities and illnesses, have access to affordable medical care. It's important to make sure you understand how to sign up for Medicare in your state so you can get appropriate health coverage and choose the best plan for you.
How Do I Apply for Medicare in Michigan?
There are many ways to enroll in Medicare in Michigan. You can apply in person at your nearest Social Security office, over the phone or online.
If you're already receiving benefits from Social Security or Railroad Retirement Board (RRB), you don't need to do anything. You will automatically be enrolled in Medicare parts A and B on the first day of the month you turn 65. Just keep an eye out for your red, white and blue Medicare card to come in the mail.
There are four parts of Medicare that cover specific services:
Part A covers hospital care.
Part B covers medical and doctor services.
Part C is Medicare Advantage. Once you have Parts A and B, you can enroll in a Medicare Advantage plan. Private companies—like Priority Health—manage Medicare Advantage plans.
Part D is prescription drug coverage.
Again, if you already receive Social Security benefits when you turn 65, you'll be automatically enrolled in Medicare parts A and B. Otherwise, you'll need to sign up. You'll also need to pay attention to specific enrollment deadlines and plan details to make sure you've set up benefits correctly.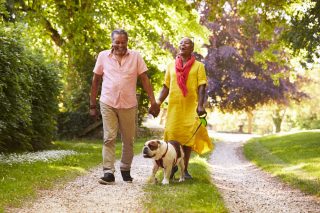 Can You Sign Up for Medicare at Any Time?
There are specific windows of time when you can sign up for Medicare or change your Medicare plan and avoid financial penalties.
Your 65th birthday — The three months before your birthday, your birthday month and the three months after— is your Initial Enrollment Period (IEP). During this seven-month window, you can apply for Original Medicare (Parts A and B), a Medicare Advantage plan (Part C) and/or prescription drug plan (Part D). It's important to note you can still apply for Medicare even if you are delaying your Social security retirement benefits.
Medigap Open Enrollment Period — You'll also have a six-month Medigap (Medicare Supplement) open enrollment period that begins on the first day of the month in which you are 65 or older and enrolled in Part B. During this time, you can add a Medigap plan to your Original Medicare and/or Part D plan. This is the best time to apply because it's your "guaranteed issue" period and you'll be accepted into a Medigap plan, even if you have health problems.
Annual Election Period — Between Oct. 15 and Dec. 7 if you have a Medicare Advantage or Part D prescription drug plan, the Annual Election Period (AEP) gives you the chance each year to switch to a different plan or health insurance provider. Your new plan benefits take effect on Jan. 1 of the upcoming year.
Open Enrollment Period — Jan. 1 through Mar. 31 is the Medicare Advantage Open Enrollment Period (OEP) when you can make a change to a different Medicare Advantage or MAPD plan or disenroll from your plan and return to Original Medicare. You must already be enrolled in a Medicare Advantage or MAPD plan to make changes during this time and you are only allowed one plan change. When you make a change during OEP, your new plan starts on the first day of the next month.
Special Election Period — In some situations, you may be eligible for a special election period (SEP). SEP gives you the opportunity to change your Medicare Advantage (Part C) and prescription drug (Part D) plans or go back to Original Medicare (Parts A and B) outside of the normal time restraints. These situations involve scenarios where your plan or parts of your plan are no longer available because you have moved or your coverage has changed.
Can I Sign Up for Medicare Online?
Yes, you can sign up for Medicare online. Filling out the online application is usually quick and easy. Social Security will process your application and contact you if more information is needed. You can begin by creating a My Social Security account before you enroll.
Sign Up with Priority Health
If you're interested in signing up for Medicare in Michigan, consider choosing Priority Health.
Priority Health offers a variety of tools to help you choose the health plan that works best for you, including easy online guides explaining Medicare and an online tool that allows you to compare plans.
To enroll, you can call one of our Medicare experts toll-free at 888.481.1348 (TTY users should call 711), or go to prioritymedicare.com to complete and submit the form online.