Unfortunately in this day and age, scams trying to take advantage of Medicare members (also called Medicare "beneficiaries") are all too common.
The U.S. Department of Health and Human Services Office of Inspector General (HHS OIG) recently warned the public about a fraud scheme involving orthotic braces and other medical equipment. The scammers offer "free" braces that are covered by Medicare—but beware. If you provide your personal or Medicare information, or if you even verify your information, the scammers could send a brace even if you didn't request one. Medicare is then billed for the equipment using your information. If this happens, Medicare may deny you a brace in the future, should you need one. Either way, the scammers profit while you're stuck dealing with the ramifications.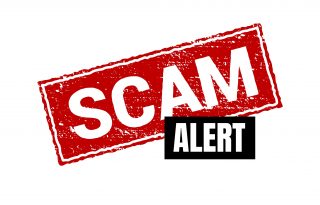 But there are ways to protect yourself against this and other similar Medicare scams. Here are some steps that the Department of Health and Human Services recommends to help you ward off scammers:
Be wary of any offers that promise "free" products or services.
If you receive an unsolicited call to buy medical equipment, do not speak to the person or verify any information for them. Instead, hang up the phone immediately.
If medical equipment is delivered to you, don't accept it unless it was ordered by your doctor. Refuse the delivery or return it to the sender. Keep a record of the sender's name and the date you returned the items.
Contact your doctor for all of your medical equipment needs. Your primary health care provider knows you and your medical history—and should approve any requests for medical equipment. Don't let a sales person talk you into something you don't need.
Be cautious of all unsolicited requests for your Medicare number. If anyone other than your doctor's office requests your Medicare number, do not provide it as it may be used in other fraudulent schemes.
If you suspect fraud or abuse, there are several places to report it and ask for help. You can contact the HHS OIG Hotline at 800.447.8477. You can also contact Priority Health:

Call Customer Service at the number on the back of your member ID card or log in to your member account online to send us a secure message.
Write to the Priority Health Fraud and Abuse Program:

Download and use the Fraud, Waste and Abuse Report form found on our website.
Send the form by mail, fax or email:
1231 East Beltline NE
Grand Rapids, MI 49525-4501
Call the Compliance Helpline at 800.560.7013. This third party organization is open 24 hours a day and they will report your concerns to us.
Remember to stay alert for anything that seems fishy or too good to be true, and never hesitate to reach out to us or to HHS for questions or help concerning fraud.