Open Enrollment. It's the time when your employees have added one more thing to their to-do list: planning for their health care needs for the upcoming year — and for any dependents if they have a family. While everyone's heads may be filled with terms like copays, deductibles and out-of-pocket limits (this quick guide can help), make sure your team members are considering a plan that offers additional perks beyond the standard coverage.
Here are some extra services to be on the lookout for:
Virtual care options
It's a Saturday morning and your employee feels a sore throat coming on. Her doctor's office is closed for the weekend, but she doesn't want to risk a wait at urgent care or a high bill for a simple illness. For times like this, virtual care is a great option. Employees can quickly connect with a board-certified doctor over the phone, through video chat or by submitting a questionnaire wherever and whenever they need care. Many doctors' offices and hospital groups now offer virtual care to their patients 24 hours a day, 7 days a week. (Remember: for health emergencies, you should always go to the nearest ER or call 911). Be sure to check with your provider and health plan about virtual care services available to your employees.
Price transparency tools
If your employees are interested in saving money each year with a little planning upfront, make sure they're considering a health plan that includes price transparency. Some insurance companies offer digital tools for members to estimate the price of medical procedures or prescription drugs so they can budget and plan the cost of their care. For example, at Priority Health, members have the ability to research their costs and control out-of-pocket spending with Cost Estimator. This transparency tool shows members what in-network facilities and pharmacies charge for health care services and prescriptions based on each member's plan. The tool doesn't just show a range in price — it's personalized based on each member's specific plan benefits. Find out if your health plan offers your employees price transparency options so they can take control of their health care costs.
Fitness benefits
Healthy employees are happier employees — it's why so many companies offer various wellness benefits. Many health plans are now offering fitness incentives like gym memberships to help promote physical health and wellness. As one example: Priority Health employer group members have access to Active&Fit Direct. This program allows members to sign up for $25-per-month gym membership, plus a one-time enrollment fee (plus applicable taxes)*. Members can choose from more than 9,000 fitness centers nationwide. Check with your health insurance provider to see what kinds of fitness and wellness benefits are included to keep your employees moving throughout the year.
Coverage for business travel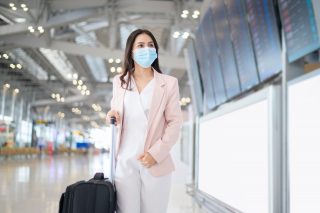 If your employees hit the road frequently for work travel, this extra benefit may be a must. Many health plans offer added travel assistance to their members. This eliminates the need to purchase additional, and often pricey, medical or travel assistance coverage. At Priority Health, members and their dependents have access to Assist America® at no extra cost. It's available whenever members are traveling more than 100 miles from home or in another country. Coverage includes:
Medical emergency services: Access to quality medical care including medical referrals, emergency medical evacuation, prescription assistance and more.
Travel emergency services: Help with lost luggage or documents, legal and interpreter referrals and care of minor children and pets when experiencing a travel emergency. Plus, pre-trip planning services including visa and immunization requirements, security and natural disaster alerts and more.
Multilingual, trained and emergency-dispatch certified assistance coordinators are available to help 24 hours a day, 365 days a year with one-touch access through the free app. For stays longer than 90 days, like overseas sabbaticals, members can pay an additional fee for the expatriate program service.
Hearing benefits
Good hearing is an important factor in workplace health. Your business may want to include hearing benefits in your business health plans. This could cover options like discounts on hearing exams and high-quality hearing aids. For example, Priority Health partners with TruHearing. Check with your health insurance provider and inquire about benefits to help your employees save money on hearing clearly.
Additional, customized benefit options
Along with this list, your employees may be interested in vision benefits, dental benefits, customized wellness programs, on-site care management for chronic conditions like diabetes and more. Priority Health offers many custom options to address each company's needs for a healthier workforce to help mitigate the rising cost of care while offering more benefits with more services — whatever they may be.
Learn more about Priority Health plans for both large and small businesses here.
* Participants must be 18 years of age and have a valid email address. Participants may pay by credit card and are charged in advance on a monthly basis using a recurring payment subscription. This is a per-member fee. Participants commit to three months of membership. If a participant chooses to cancel, they must provide a 30-day notice of cancellation. All payments are subject to tax, if applicable, based on the participant's location. Members are encouraged to enroll and pay their fees at the beginning of the month, as fees are charged on a per-calendar-month basis.