When it comes to back surgery, there are many questions to consider before going under the knife. It's important to explore all options and make certain surgery is the best choice for you.
According to WebMD, 56 million Americans suffer from back pain, and only five percent actually need surgery.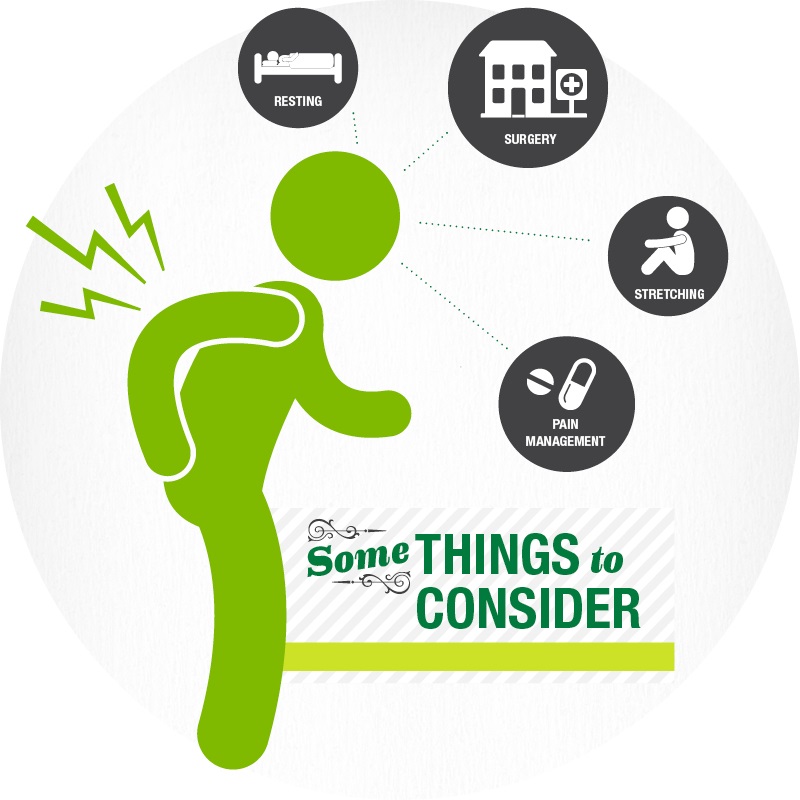 Exploring surgical alternatives, understanding the risks and benefits of each treatment option and learning about the kinds of surgery available could help make your surgery decision easier.
Explore surgical alternatives
Surgery can be painful, expensive and requires time to recover. And it might not be the best option for you and your body. Here is a great list of alternatives to talk to your doctor about: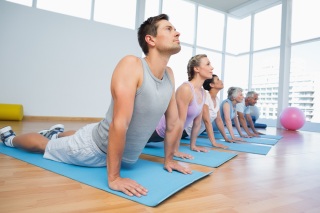 Exercise and stretching
Pain medications
Non-steroid/anti-inflammatory drugs
Resting
Corticosteroid injections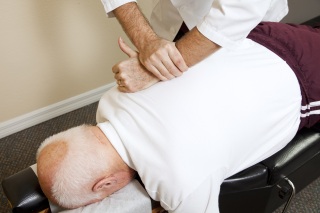 Hot/cold therapy
Massage
Chiropractic
Yoga
Physical therapy
Physiotherapy or pain consultants
Understanding risks and benefits
It's also important to understand the risks and benefits associated with back surgery. Speak with your doctor about:
What is the specific cause of pain? If this can't be identified; surgery may not be the best option.
Can surgery help? What is the likelihood that the pain will be less after surgery?
How successful is the surgical procedure? Consider the success rate of a particular surgery, but also the success rate of the surgeon.
Has a second doctor given their opinion? Surgeon's often welcome a peer's opinion.
How many similar surgeries has the surgeon performed? Just like the old adage says 'practice makes perfect,' a surgeon who routinely performs a procedure will have a higher success rate.
What is recovery like? Make sure to know what to expect and what the time commitment may be.
If having surgery is the right decision for you, the next step is to understand what the procedure entails.
Learning about back surgery
There are five different types of back surgery:
Spinal fusion – one of the most common surgeries, joins vertebrae together to relieve stretching nerves.
Laminectomy – part of the bone called bone spurs, or ligaments, are removed. This relieves pressure on spinal nerves that may be causing pain or weakness.
Foraminotomy – bone from either side of vertebrae are cut away to make more space for nerve roots to exit the spine, relieving pressure on the nerves.
Discectomy – The removal of part or all of a bulging or slipped disc, the cushion between vertebrae.
Disc replacement – A damaged disc is removed and an artificial replacement is inserted in its place. This is an alternative to spinal fusion.
Interlaminar implant – A 'U-shaped' device is inserted between two back bones in the lower back. This is an alternative to spinal fusion and helps maintain space between the bones
Deciding to have back surgery is a big decision. Having a supportive care team will help.
Keep your family and primary care physician in the loop. In addition, see if your insurance company offers any additional resources to help you make the best decision. For example, Priority Health members who are experiencing back or neck pain should ask their doctor about a Priority Health Spine Center of Excellence (COE). These clinics are designated as Centers for Excellence based on their great record of helping patients relieve back pain often without surgery. They offer complete medical evaluations, time with a health care professional to discuss all treatment options – both surgical and non-surgical – and close communication with the patient's primary care physician regarding treatment plans.
Consider all your options before making a decision and hopefully, one of them will help you relieve your pain.