"Friendship is born at that moment when one person says to another: 'What! You too? I thought I was the only one."
"Being a champion means reaching out and supporting each other along the way."
This famous quote by author C.S. Lewis perfectly describes the way Priority Health Champions Heather, Dayna and Sarah from Southeast Michigan met and became close. All three hardworking moms were having difficulty finding the time and motivation to get healthy. Taking the first steps toward a healthy lifestyle can be tough. One proven way to stay on track with fitness is to enlist the help of some friends. Committing to a fitness routine with people you enjoy spending time with can help keep you accountable and stay motivated. When this group of women decided to depend on each other, they were able to accomplish their health and wellness goals – becoming Champions together. Meet Heather, Dayna and Sarah and hear their story of fitness through friendship.
Heather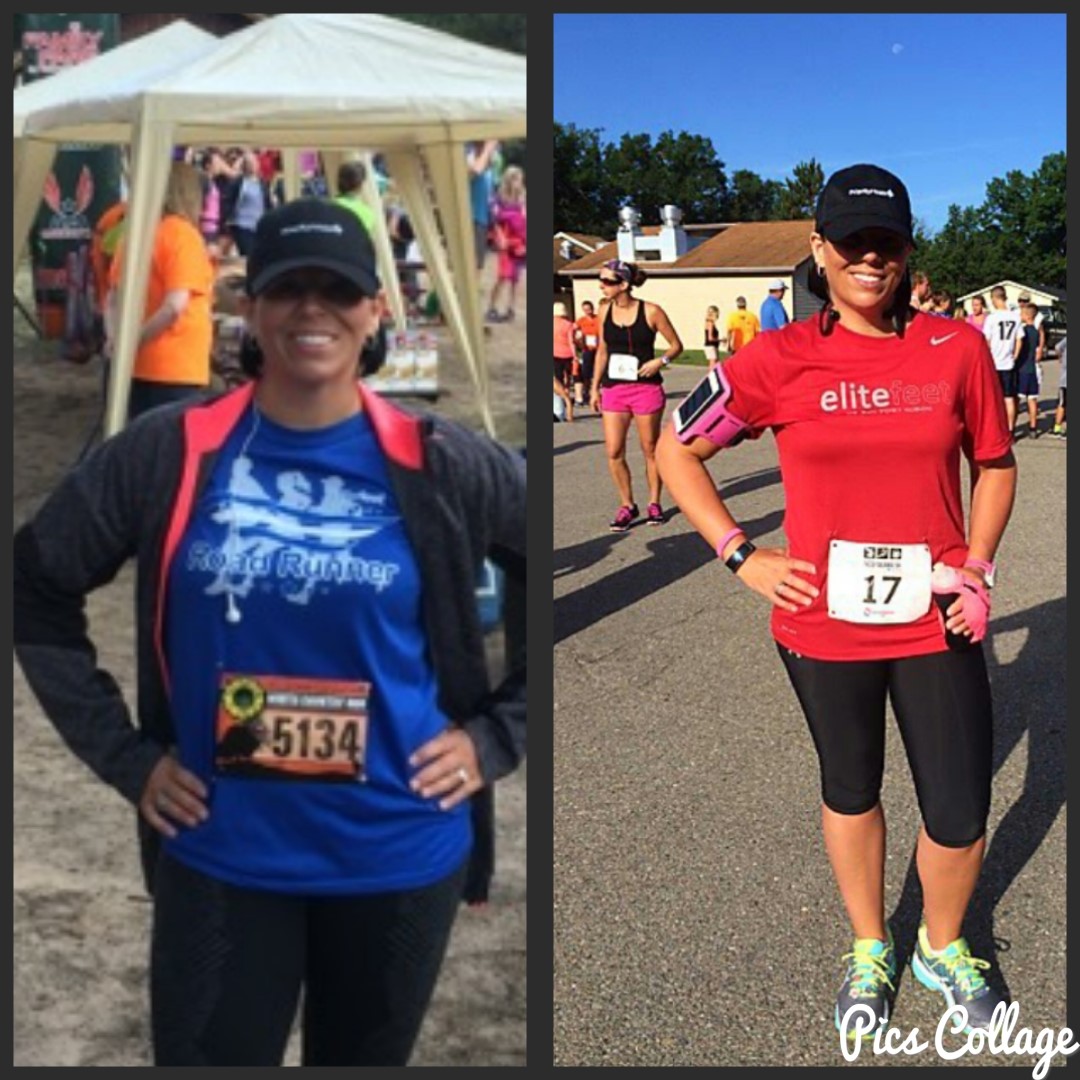 Heather has a daughter in junior high and works as a departmental analyst for the State of Michigan. She also has a second job as a personal stylist at Maurice's and is committed to mentoring three young women in her community. This packed schedule made it tough for Heather to find time for fitness.
Her friend Sarah was the one who encouraged Heather to join the Priority Health Champions program. She thought that it would be a perfect opportunity to meet other people from around the state while also challenging herself to become healthier. Heather, Sarah and Dayna often run together, so running has become Heather's workout of choice.
After struggling through a bout of depression following the death of her dog, Mase, Heather found running with her friends to be her best source of motivation and stress relief. Heather says getting outside in the fresh air made her feel much better and helped clear her mind.
Dayna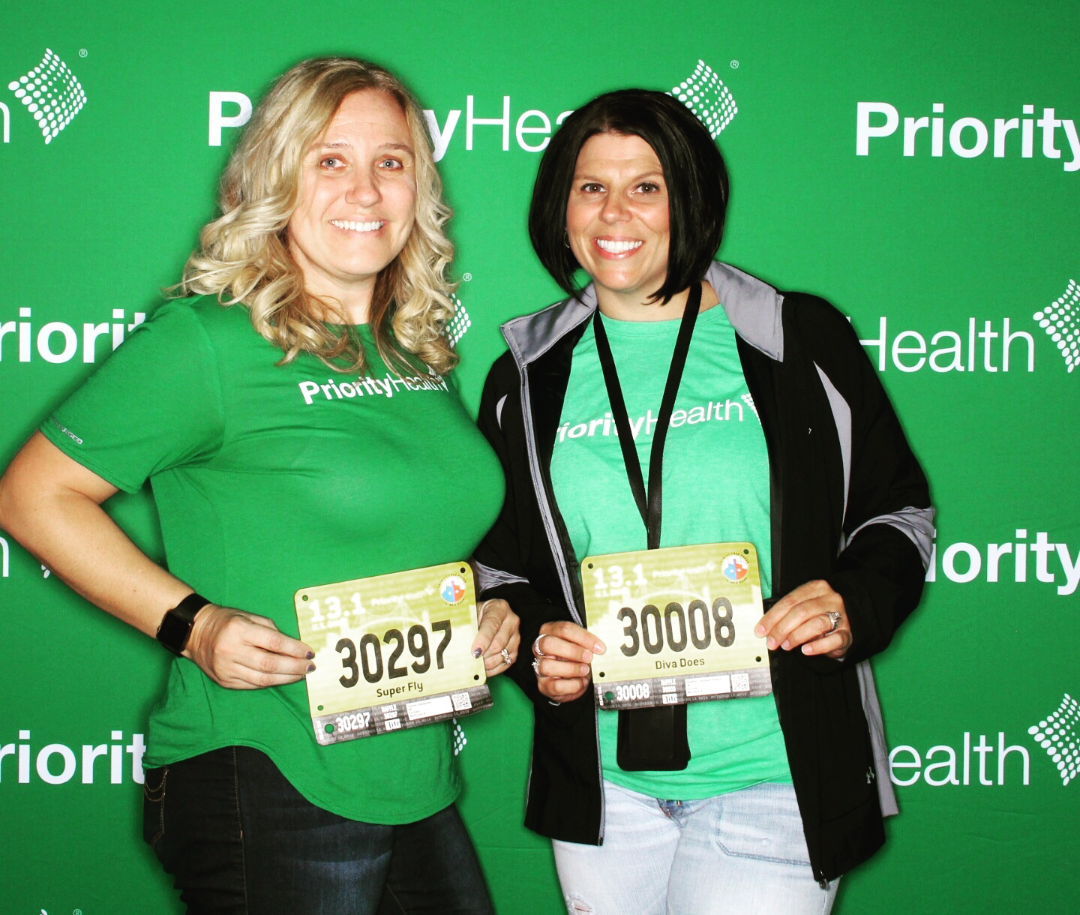 Dayna also works for the State of Michigan as a Services Program Manager in the Department of Health and Human Services. Her motivation to get healthy was her 20 year-old son, currently attending Wayne State University. During his senior year of high school, Dayna decided that she wanted to change her lifestyle as a good example for her son and other kids in his senior class.
Dayna chooses yoga and running as her preferred workouts. She says she finds that her body recovers more quickly from running when she practices yoga. In the past, she has had obstacles preventing her from running. Dayna suffers from issues in both of her knees that have required knee surgeries. She and her doctor weren't sure if she would be able to run again, but with determination and physical therapy, she was back running eight months after her surgeries.
"No day is better than today, you will never be younger than you are today."
Dayna wants people interested in living a healthier lifestyle to know that it's important to just take the first step, even if you aren't sure about it. As she says, "no day is better than today, you will never be younger than you are today."
Sarah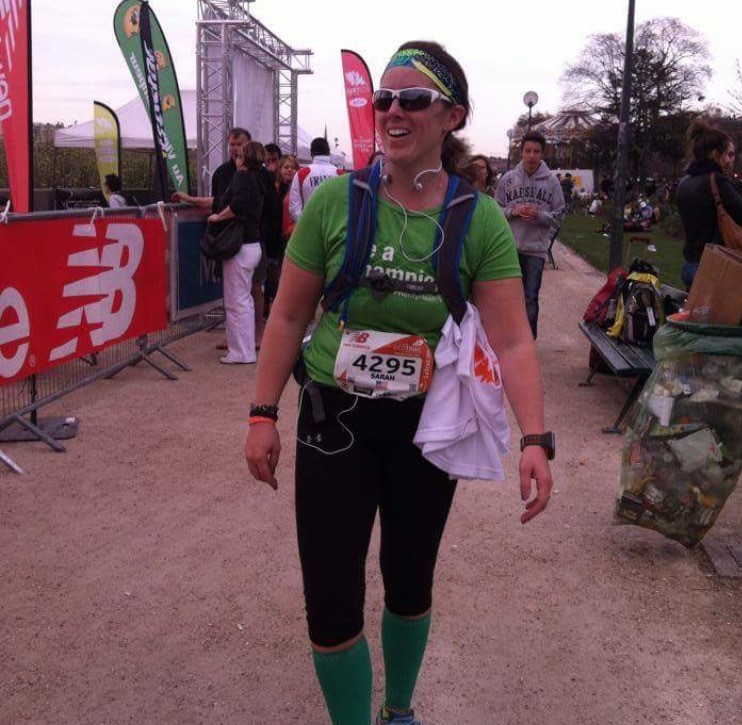 Sarah completes this trio of friends and workout partners. She is a math teacher at a Southeast Michigan high school and also owns a Pinterest-worthy pallets project decor business. Sarah decided to join the Priority Health Champions program because she thought that it would be a good way to get healthier while also making some new fitness friends.
Like her Heather and Dayna, Sarah is no stranger to fitness setbacks. Throughout the years, she has had knee issues and required several surgeries to get back on her feet and running again. Now that's she's healthy, her goal is to run in every state.
Sarah decided to get healthy because she wants the most out of life. She feels that in order to have the best experiences possible, she needs to be healthy inside and out. As a champion, Sarah hopes to inspire others to follow in her steps toward fitness. By eating healthy and working out, she's doing her part in attracting new champions to the program.
Sarah's advice to others is that you don't have to look a certain way to be a champion or to be healthy. "Being a champion means reaching out and supporting each other along the way."
Heather, Dayna and Sarah all had different reasons for committing to health and wellness. But by relying on each other and holding each other accountable, these three friends found the strength to persevere through challenges and tough workouts, and lead healthier lives. The future of fitness through friendship is bright for these three ladies, and they couldn't be more excited to kick off a healthy 2018 – together.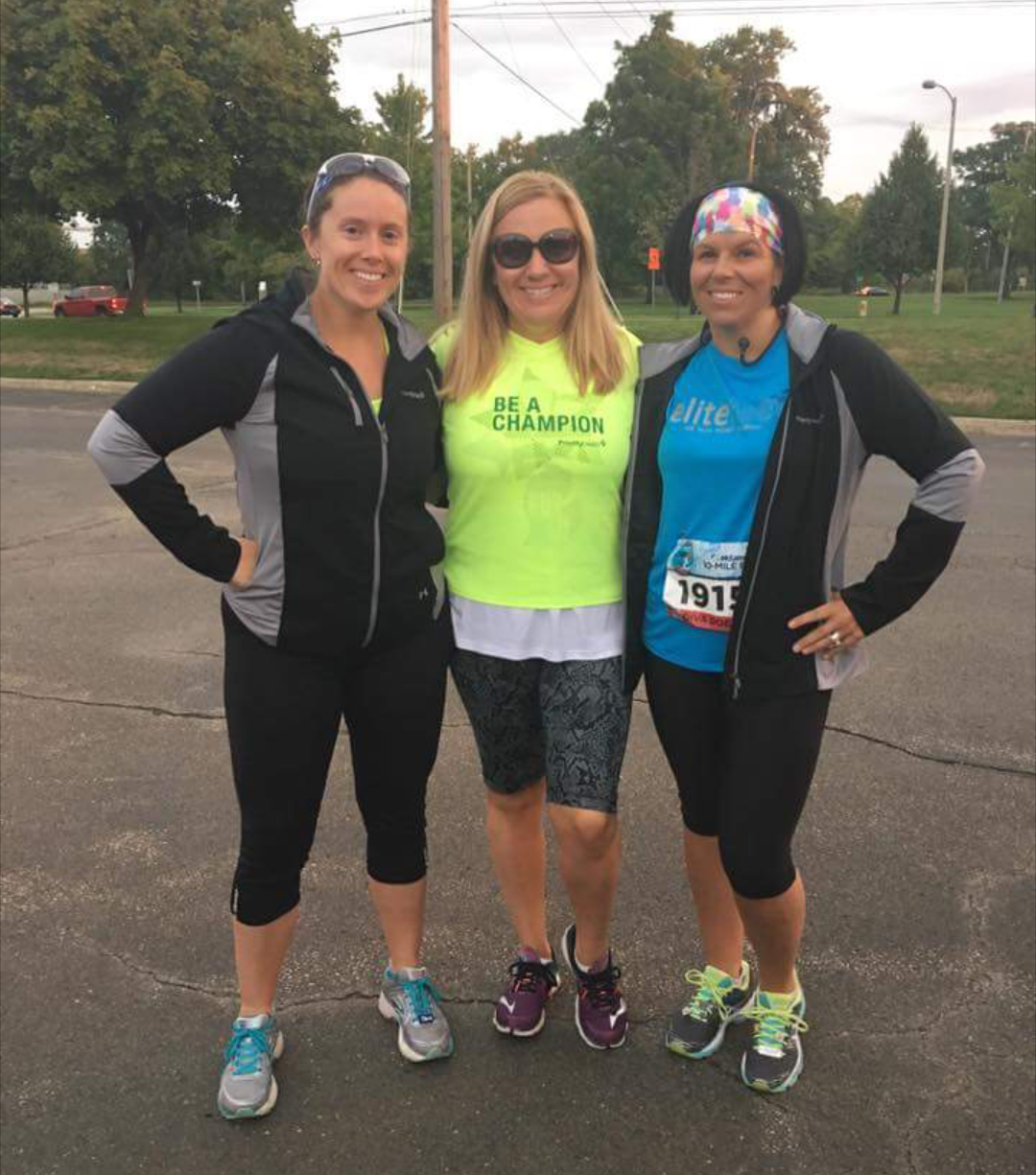 About Priority Health Champions
The Priority Health Champions program is a group of people all focused on getting and staying healthy while inspiring others to follow suit. This program is open to everyone who has a passion to be and stay active and healthy. Champions are a close-knit group of people across the state of Michigan who come together to compete in races and walks and share insights on how they're living healthy lifestyles. To learn more about the passionate people that make up the Priority Health Champions community visit the website at teampriorityhealth.com.