Don't let being sick keep you from eating right and getting the right nutrients.
Healthy foods are probably the last thing on your mind when you're feeling under the weather. But don't let being sick keep you from eating right and getting the right nutrients!
The good news is that a diet full of healthy, nutritious, whole foods and plenty of fluids will actually give your immune system the boost that it needs to fight the illness and get you back to being your healthy self.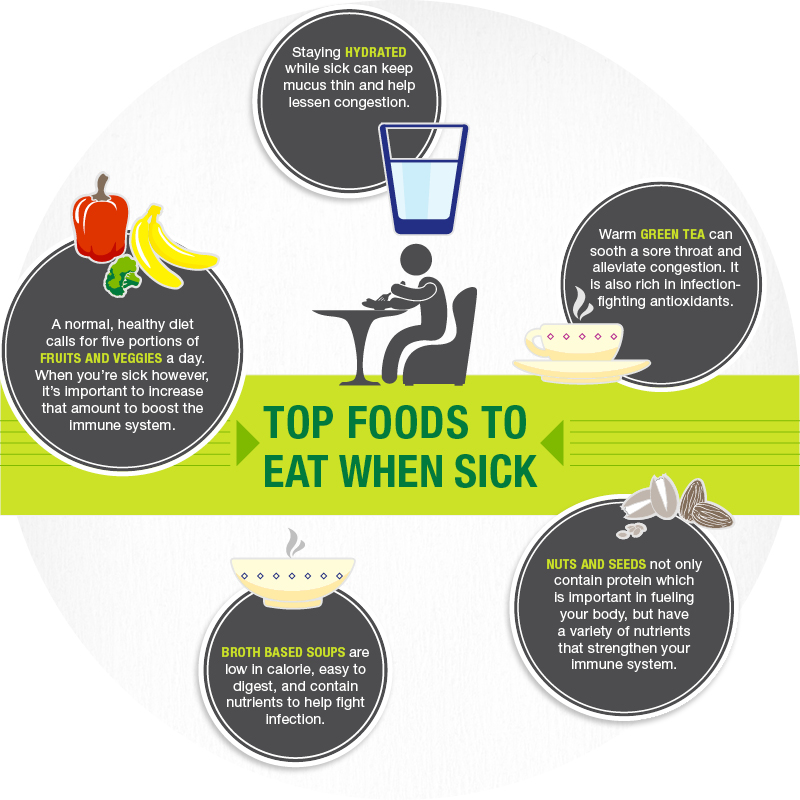 Broth-based soups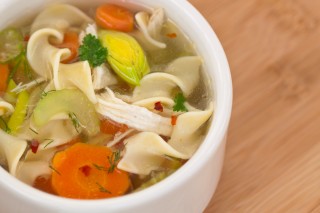 This old school remedy gives you a much needed dose of fluids and nutrients to fight infection. Homemade soups with lean protein and lots of vegetables are better than store bought canned versions. Try this Rosemary Chicken Noodle Soup from Cooking Light.
Fruits and vegetables
Full of antioxidants, vitamins, minerals and fiber, these super foods will give you the energy and nutrients your body needs during this vulnerable time. Try to have a fruit or vegetable with each meal and snack to get the recommended five servings a day. Top your morning cereal or yogurt with fresh blueberries, have an orange as a snack or slice grapes on your salad. Add spinach, peppers and mushrooms to your omelet at breakfast, stuff your lunch time wrap with extra veggies and have steamed broccoli with dinner. If you aren't able to stomach regular food, try a 100 percent fruit juice popsicle.
Nuts and seeds
These are a great source of healthy fats, fiber, protein, zinc and vitamin E. Stir chopped walnuts into your morning oatmeal, have a handful of almonds as a snack or sprinkle on your salad at lunch or dinner time. Not appetizing? Try a simple cracker that is made of nuts and seeds and it might go down easier.
Water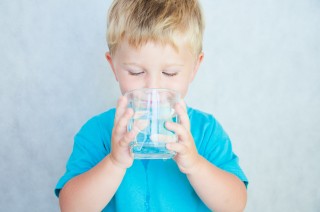 Hydration is especially important when you're sick. Fever, vomiting and diarrhea can all cause your body to lose water and lead to dehydration. Get ahead of the game by drinking plenty of water. Even if you aren't experiencing those symptoms, every system in your body depends on water and proper hydration can help to flush toxins, carry nutrients to cells and boost your energy. Invest in a good reusable water bottle, keep it with you at all times and re-fill it multiple times throughout the day.
Green tea
Not only can warm liquids soothe a sore throat and alleviate congestion, they also help you to stay hydrated. Green tea is also rich in antioxidants that support the immune system. Add fresh lemon or ginger for an added nutritional (and flavor!) boost.