While many who grew up in Michigan have vivid memories of being in the kitchen making apple pie or eating fried donuts and caramel apples at an orchard, not all fall food has to be full of sugar or high in fat. You don't have to sacrifice taste to create healthy, delicious autumn delights. Enjoy these nutritious recipes that include seasonal fall crops.
Cinnamon Apple Parsnip Soup
The combination of apples and parsnips with a hint of cinnamon is truly fantastic. This sweet, silky, luscious soup makes for a great start to an autumn meal. 
Serves 4 to 6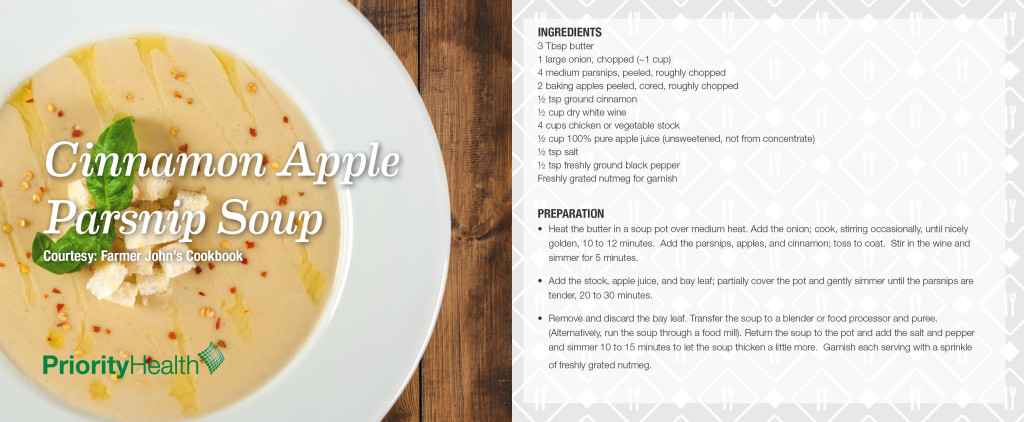 Butternut Squash (or Pumpkin) Chili
Chili is a rustic, delicious comfort food that's a perfect choice as the days become cooler and blankets are no longer optional. This vegetarian option hits the spot and uses wholesome ingredients.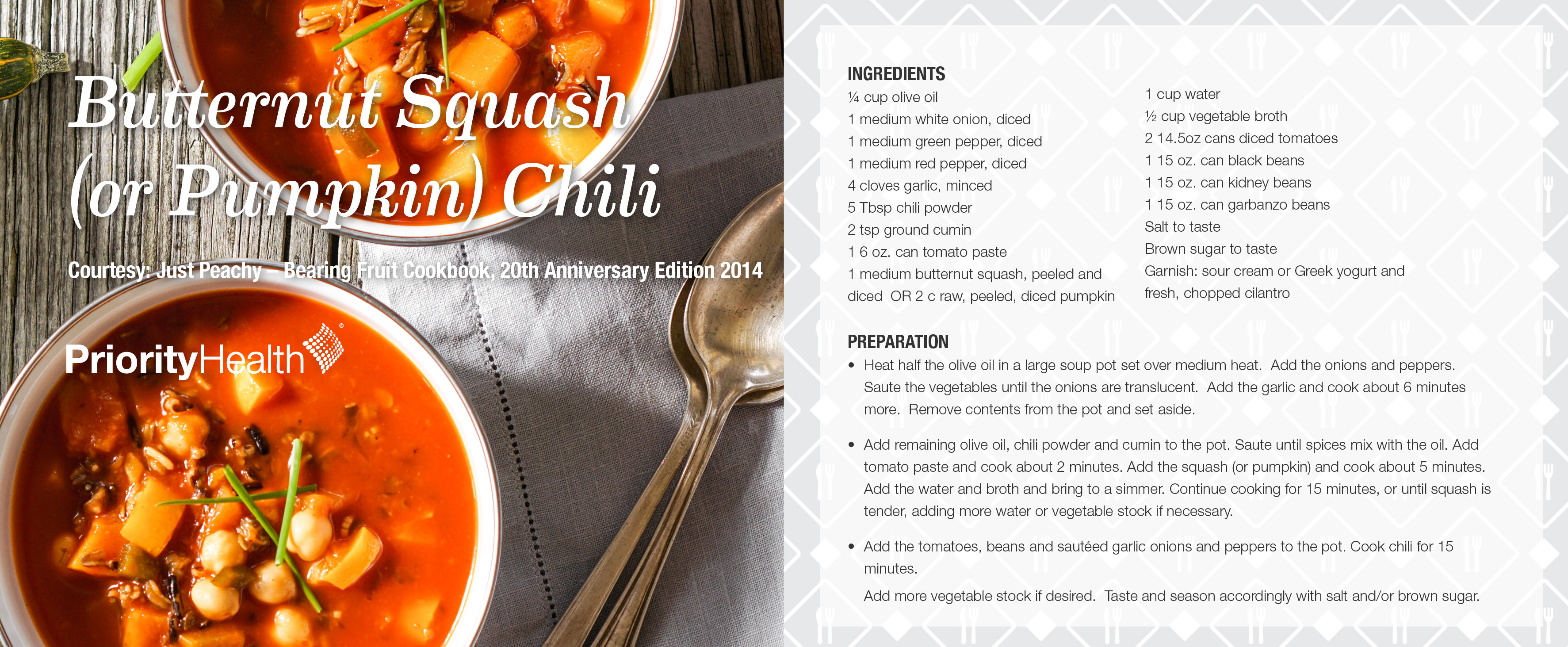 Pumpkin Nut Muffins
Pumpkin is a staple ingredient in many fall treats, but not all options are both sweet and satisfying from a health perspective. This tried and true recipe will appease your pumpkin craving in the best way possible.