By Rebecca Mason, RDN
There's really nothing like Independence Day. I love the patriotism, the time spent with family and friends, the fireworks, and of course—the food. But as with many holidays, nutrition on the Fourth of July often takes a back seat to tradition and convenience.
Rather than substituting menu items that completely buck tradition, this year, try to focus on balance. Here are three ways to enjoy your favorite July Fourth feasts:
Lighten up your fried chicken.
Does your family cook up a big batch of fried chicken for your holiday picnic? Well, when you serve a five-ounce fried chicken breast with popular sides like macaroni salad and ambrosia salad, you're plating over 900 calories, 47 grams of fat and almost 800 grams of sodium. Delicious? Sure. But if you're following an 1,800- calorie diet, that's half of your calorie needs and 83% of your daily recommended fat intake.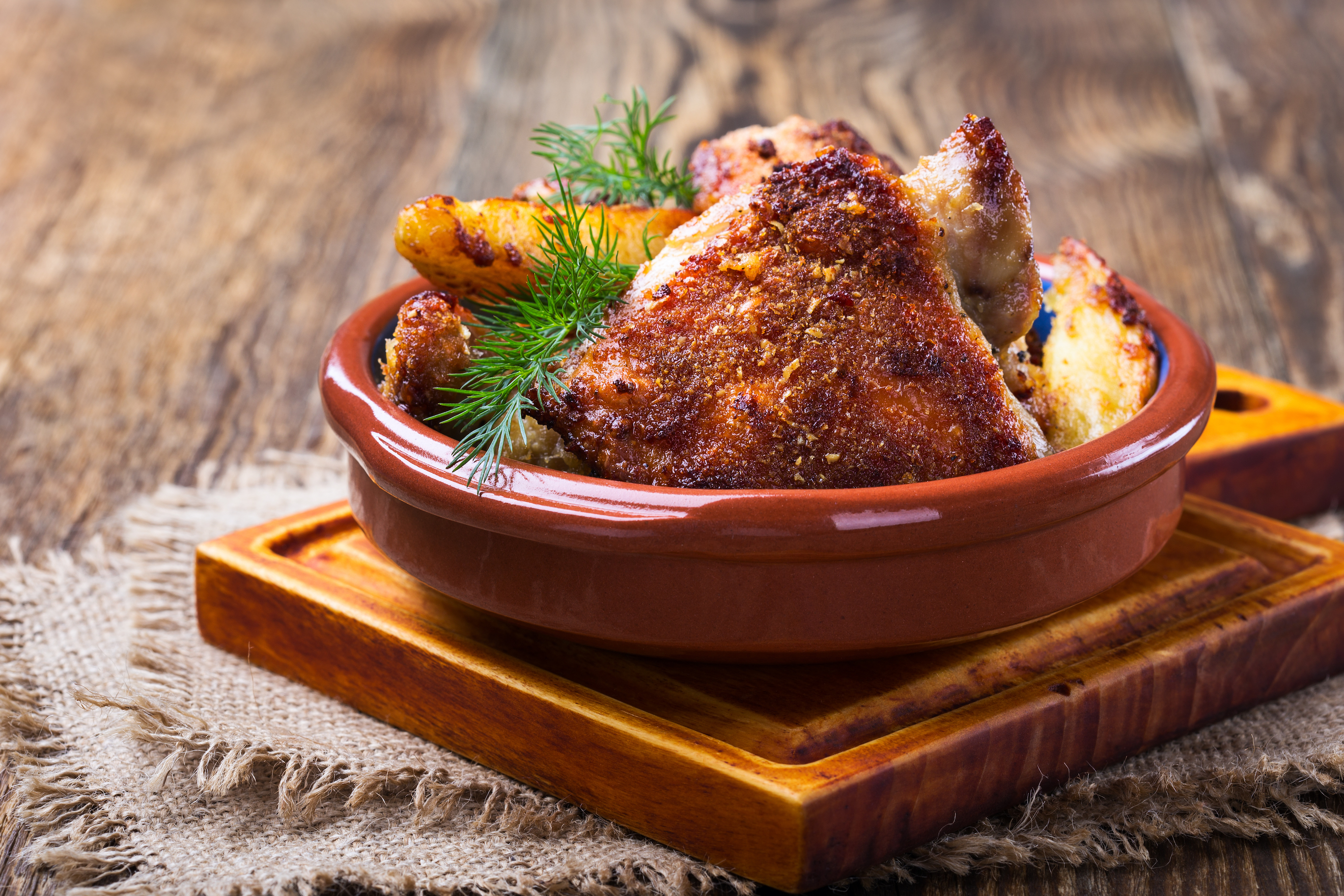 Instead of making a greasy mess of your kitchen, serve this oven fried chicken, a scoop of homemade macaroni salad with creamy avocado dressing  and a slice of fresh watermelon. You cut your total calories and fat in half, and still get to enjoy a fan favorite meal with your family. Added bonus: the homemade macaroni salad sneaks heart healthy monounsaturated fatty acids and three grams of fiber onto your plates.
Balance your BBQ.
Of course, there's the ever-popular Independence Day barbeque meal. A four-ounce serving of store-bought pulled pork with coleslaw and a cornbread muffin tips the nutrition scale at 785 calories, 47 grams of fat and 1,177 milligrams of sodium.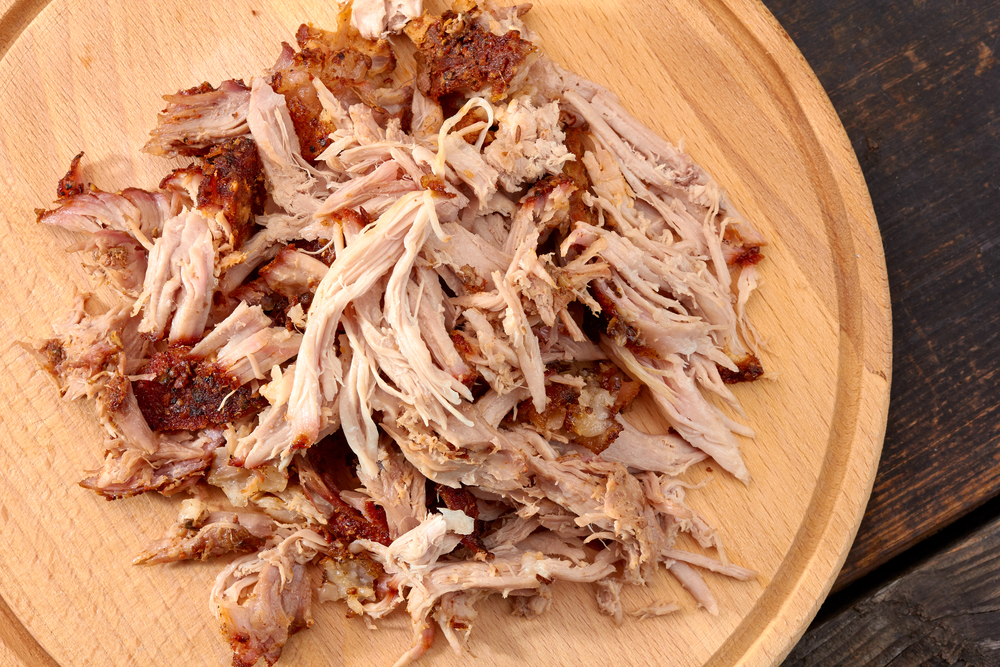 Skip the food coma and make your own Carolina pulled pork with Lexington red sauce, black pepper slaw  and cowboy cornbread instead. You'll feel much lighter after consuming 345 fewer calories and 27 grams less fat. Both of these meals are still high in sodium (at about 1,100 milligrams per plate), so just be mindful of your other salty snacks throughout the rest of the holiday.
Sacrifice your sides for the main event.
Is bratwurst your jam on July Fourth? Having a brat on a bun, a ½ cup of store-bought potato salad and a can of soda will add up to 757 calories, 38 grams of fat, 84 grams of carbohydrates and 1,350 milligrams of sodium. That's about 42% of your daily calorie needs and 20 percent of your daily fat needs. Plus, the soda itself exceeds your recommended intake of sugar by 14 grams.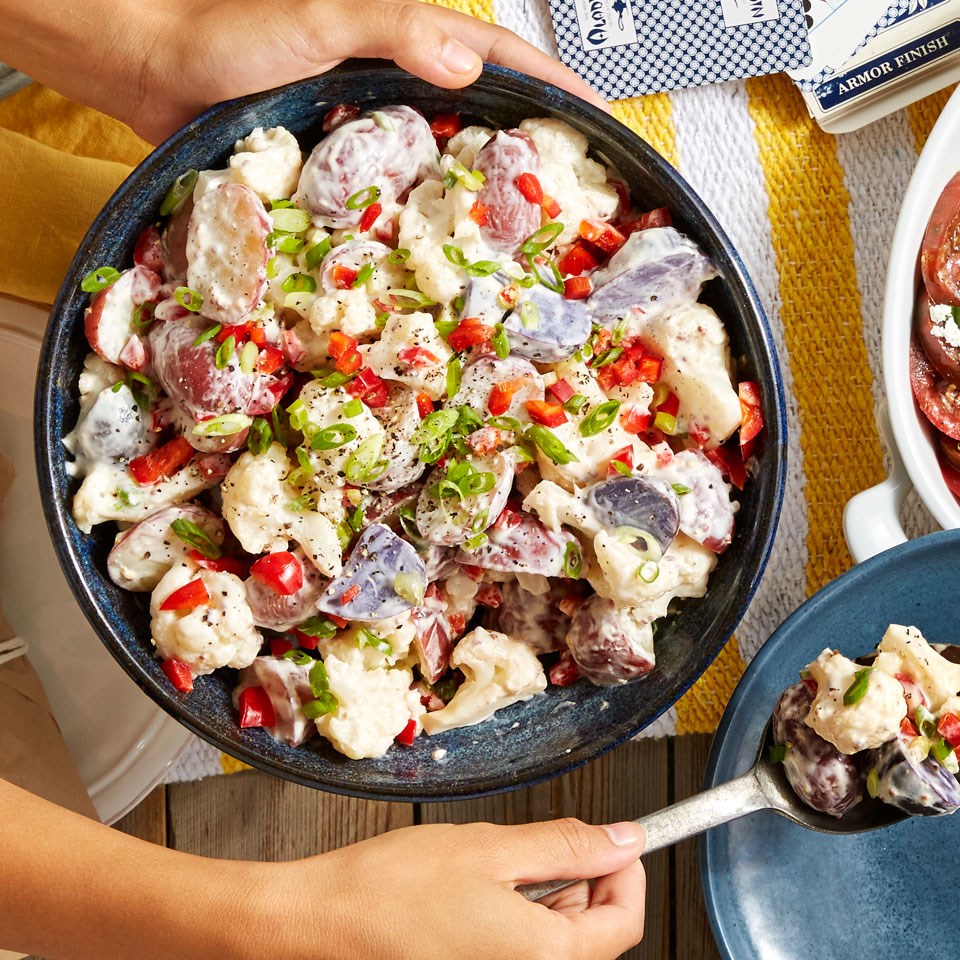 While I would encourage exploring a lower sodium protein, if you're unwilling to compromise, simply serve your bratwurst with this cauliflower potato salad with horseradish dressing and an ice cold sparkling water. Here's a nutrition perk: you get to enjoy twice as much cauliflower potato salad for less than half of the calories and 13% of the fat of the traditional version.
No matter what you decide to serve this Fourth of July, remember to keep it fresh and focus on making memories with friends and family.
About the Author: Rebecca Mason, RDN, is a registered dietitian/nutritionist. She is passionate about helping families and individuals improve their health through nutrition education and nutritious food access. Rebecca is certified in adult weight management, and has a background in both clinical nutrition and wellness programming.