Do you support the health and well-being of your employees? Likely, you're thinking yes, of course.
But does your workplace wellness program reflect that perspective and provide the necessary tools to help your employees take charge of their health and well-being? Potentially not.
Poor employee health habits can cost your company in higher health insurance premiums and absenteeism. So a workplace wellness program does more than just benefit your employees, it affects your bottom line – and by about $1,685 in savings per employee per year, research shows.
Today's employees are no longer looking for just fitness support though. The most successful programs are those that provide a variety of benefits aimed at meeting the individual employee needs, rather than taking a blanket approach to the whole population.
5 Elements for Success
Diversifying your wellness program offerings into the following five components will strengthen the outcome of your program:

Purpose
People with a low sense of purpose – measured through psychological surveys – were more likely to have a stroke, heart attack or coronary artery disease, according to research conducted at Mount Sinai St. Luke's- Roosevelt Hospital.
But how as an employer can you support an employee's journey to finding purpose?
Make sure your employees understand how their job contributes to the overall goals and big picture of the company. There is nothing more frustrating than feeling like your work is meaningless or underappreciated.
Connect junior level staff with senior leadership and open the lines of communication. Both groups of people can learn a lot from each other.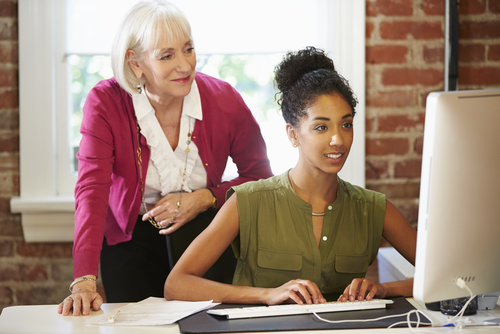 Encourage a work-life balance. Try as they might, their life outside of work will influence their day job. Provide your employees with the opportunity to live their life to the fullest – be it more time off, a flexible work schedule, programs to challenge themselves or chances to further their education – and you'll see that this passion will rub off and positively impact their in-office attitude as well.
Financial
Financial worries are the biggest stressor on American adults according to the American Psychological Association. Nearly three in four Americans reported feeling stressed about money in their 2014 study.
And people who are stressed about money may be likely to skip their necessary doctor's appointments. Both stressed out employees and individuals skipping their doctors' appointments are going to negatively impact the company's productivity and finances.
By incorporating financial management elements into your workplace wellness program, you can help combat this issue. A few examples include:
Hosting a budgeting 101 seminar

Offering a health insurance open enrollment course

Providing free credit check tools and an on-site resource to help individual create a plan to pay off their loans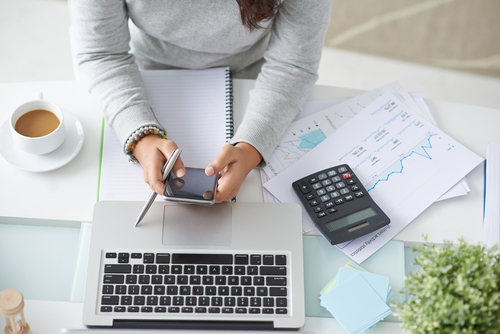 Social
Humans are social creatures by nature. We want to connect. A workplace wellness program should include elements that foster collaboration and connection. Host a company picnic, encourage teams to do one social event a month, create a space where employees feel comfortable going for a walk or grabbing coffee with co-workers just to catch up on how things are going.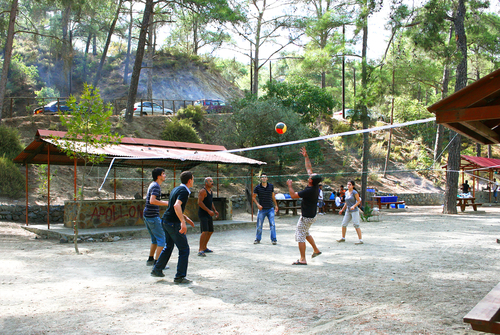 Community
Not only does giving back to the community as a company make your employees feel great about themselves, it has substantial health benefits.
Volunteering as a company, team or division will give your employees an opportunity to give back to their community and it's also a great team building exercise.
And as an added side benefit, volunteering as a company could contribute to positive visibility of your brand in the community.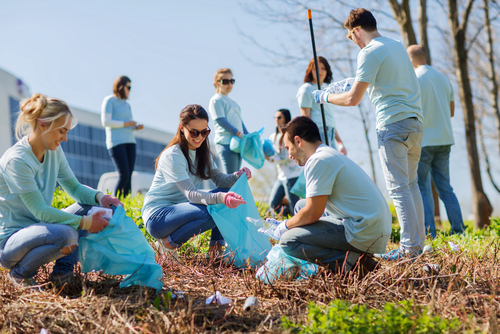 Physical
And last but not least, the components that are the cornerstone of most workplace wellness programs – the physical element, which includes both fitness activity and nutrition. Approximately 96 percent of employees said that improving their health was the most important component of a workplace wellness program, according to the 2015 Business of Healthy Employees Survey by Virgin Pulse.
To add fitness and nutrition components into your program, consider:
On-site exercise classes

Starting a lunch run, walk or yoga club

Providing discount gym memberships

Healthy food and beverage options

Encourage "walking" 1-on-1 meetings

Purchase standing desks for your employees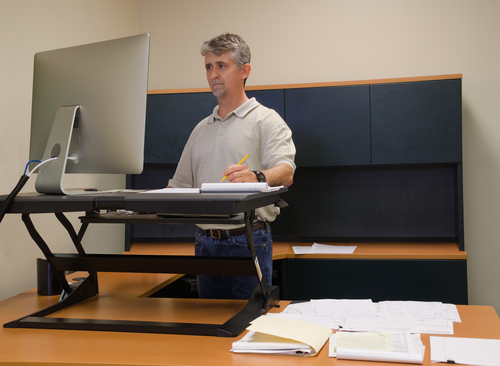 Having healthy, happy employees and a work culture that promotes positive health and wellness practices will create productive and loyal atmosphere. Not only will it pay off financially, it will help you create a space that employees want to be at and enjoy.