Crystal Mountain, a ski, golf and spa resort in the Northern Michigan town of Thompsonville, has around 1,000 employees throughout the year. Most are seasonal, but 250 are year-round, fulltime staff. Of those 250, more than half (160) elect health benefits. For Crystal Mountain leaders—making sure wellbeing offerings are part of their benefits package is key.
"Crystal has always been big on healthy lifestyles. It's actually part of our mission and vision," said Kaitlin Fast, benefits administrator for the resort. "So being committed to having a focus on health for our employees just makes sense."
Kaitlin's role is to make sure open enrollment meetings are scheduled, information is available and benefits programs are running smoothly, but she says she loves when her job really helps people change their lives and improve their wellbeing.
"A few years ago we had an employee come into our office after the biometric screening and he said 'I need to lose weight and start taking care of myself, or I'm going to die.' That hit us hard, it hit him hard. We jumped into action and worked to get him connected to a primary care doctor. He lost over 50 pounds that year, working with his doctor and a health coach from Priority Health. Seeing the progress was amazing."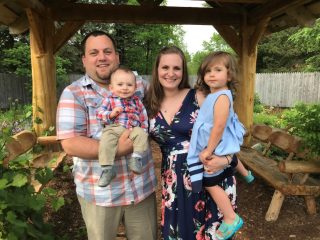 Crystal Mountain has been growing their wellness offerings year after year over the last decade to expand to customized wellbeing packages for their employees. Kaitlin is noticing a big impact.
"We've had a lot of our employees go from not having a primary care doctor at all when they select benefits to getting that relationship established. It's really helps them with their ongoing health issues," she said.
As part of signing up for benefits during open enrollment, Crystal employees participate in a biometric screening and an online health assessment. Kaitlin says she sees action soon after they take those steps. "I've seen them focus on losing weight, improving blood pressure numbers, quitting smoking. It really motivates our employees to make the changes they need to and live better."
This past year, Crystal worked with Priority Health to enhance its wellness offerings even further with PriorityWell™. This new product supports all aspects of wellbeing such as social, financial, environmental and emotional health. The goal is to help employers deliver targeted, smart programs that effectively improve employee physical and emotional health while also improving workplace morale and reducing overall health care costs.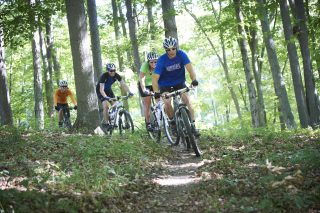 As part of their PriorityWell offerings, Crystal employees can access the Wellbeing Hub—a digital solution that offers a personalized online wellbeing experience tailored to each employee's individual needs. Available to all Priority Health members, the Wellbeing Hub offers access to content and tools centered on supporting stress management, nutrition, weight loss, quitting tobacco, chronic condition management, financial support, sleep health and more.
Since the resort isn't just a standard office environment with a talent pool that includes on-the-go food service workers, housekeepers and property management crews, a Priority Health support team sets up computer labs onsite as part of the program.
"Not a lot of our employees have computers at their fingertips or even know how to use the programs at first, so having Priority Health wellness experts on site, step-by-step, asking what they need and they're right there to answer questions is wonderful."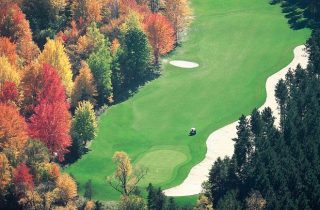 In the past, Crystal was only able to offer wellness challenges twice a year, but with the Wellbeing Hub, programs are available year-round. Some favorites have been "Competition Nutrition" and "Eat Clean," as well as new activity or steps challenges like "Race Around the World" and "Step into National Parks." Kaitlin says extra incentives like giving away activity trackers or retail gift cards helps encourage ongoing participation. Plus, she's tried the programs herself and is seeing the benefit even in her own family.
"I like to know what our employees will expect so I complete Wellbeing Hub program cards and challenges. As somebody who doesn't necessarily need all of the programs, I've been able to help my husband, my brother and sister, even my parents. I tell them to not drink the pop and choose water instead. I'm sharing my learnings."
And the evidence of the impact of PriorityWell is all around her at work. Kaitlin says having a constant resource at her fingertips is huge—with the help of online tools, health coaches and a dedicated Wellness Consultant.
"We have employees who come down and say 'I want to quit smoking, what can I do here on property?' And I'm able to say, actually yes, there's a program on the new Wellbeing Hub. It's about keeping it top of mind, keeping it fresh all year long. They can do the program while they're enjoying their morning coffee."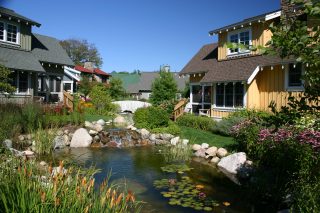 And the excitement from those who are successfully making changes is contagious. "When my co-worker comes in each week after weigh-in and has lost weight or won challenges, she pushes us all to do better ourselves. We even have a friendly competition where we all fight over who gets to go fill up the water jug to get more steps in for the day."
What's next for the future of wellbeing at Crystal Mountain? Kaitlin says the goal is to make sure they get more employees involved in bigger challenges and to continue to focus on not just traditional wellness programs, but overall wellbeing—financial health, lowering stress and moving a little deeper with emotional health.
To other companies considering boosting wellness offerings for their employees, Kaitlin says it's a smart move.
"You want to invest in your employees. That's the number one thing. You want to make sure they feel valued, so they'll stick around and do great work. It's about making sure they are taken care of. If you invest in them, they will invest in you."