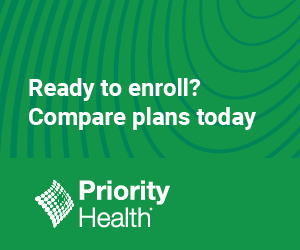 You and your loved ones have unique health needs to consider, and those needs will determine the benefits, coverage and payment that matches your lifestyle. Typically, you can only sign up for insurance during the open enrollment period (OEP) which ended Dec. 15.
Normally, after the open enrollment period, your health plan is locked in unless you qualify for a special enrollment period (SEP), which is a "qualifying event" that allows you to change your coverage—like getting married, having a baby or changing jobs, to name a few. If you qualify for a SEP, you should put in just as much time and care choosing a plan as you would normally.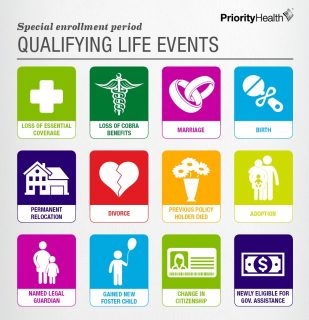 Here are a few things to consider when choosing the best health insurance for you and your family during an SEP:
1. Consider your health, and your family's health. 
Do you have pre-existing conditions?
In the past year, did you have frequent visits to a doctor or other health provider?
Do you anticipate the need for large medical services, such as surgeries or medical tests?
Will you need to seek specialized services, such as those from a dermatologist, chiropractor or mental health specialist?
If you answered yes to one or more of these questions, you are likely going to use your health coverage benefits more frequently. It might be a good idea to minimize the amount of potential out-of-pocket costs throughout the year. Consider a plan with a higher premium but a lower deductible.
Answered no? You might be safe with a lower premium and higher deductible. It would be prudent, however, to consider a potential "what if" situation.
2. Consider your budget.
Are you eligible for a financial subsidy?
What is your financial flexibility?
Are you prepared to pay the out-of-pocket expenses on your health plan throughout the year?
It's important to factor in both the premium and out-of-pocket costs of each plan.
3. Consider any additional benefits. 
Does the plan offer support to help you reach your fitness goals?
Does the plan provide any resources to help you manage your health conditions?
Can you find a doctor you trust close to home in your network?
Once you've researched the basics, make sure to look at the additional perks and benefits of the health plans you're considering. Your plan may offer perks like gym membership discounts, health coaching and more to get healthier and save money.
Don't get stuck with a plan that's just "good for now." Take these points into consideration when choosing a health plan during your SEP and find the best fit possible for you and your family.
If you qualify for a special enrollment period, you can purchase a health plan through a trusted health insurance company or the Health Insurance Marketplace. If you need more assistance in choosing a plan you can contact a licensed agent. Wondering if you qualify for a subsidy? You will need to apply through the Marketplace to reduce the cost of your monthly premiums or deductible.
In all cases, you'll need to provide proof of your life event, such as a marriage or birth certificate, so make sure to have those documents handy when applying.
Whichever route you take, carefully consider your life change when making your selection. Are you adding new family members such as a spouse or child to your coverage? Has your income changed? Evaluate your coverage options to purchase a health plan that supports the needs of you and your family.
If you don't qualify, you can purchase short-term or temporary health insurance until you qualify for a special enrollment period or until the next open enrollment period comes around.
Don't wait!
In most cases you only have 60 days from when you have a qualifying life event to buy or change your coverage. If your life changes, don't wait to research your options. And, remember to take your life changes into account when choosing the best plan for you and your family.
Qualify for a SEP? Priority Health has a health insurance plan for you. Shop plans here.