Paula Fitzgerald is no stranger to pain. When she was just 10 months old, she was diagnosed with septic arthritis, a painful joint infection caused when bacteria travels through the bloodstream and into the affected joint. In Paula's case, it was her left hip joint.
"Because of the septic arthritis, my hip joint deteriorated," says Paula. "As I got older, the joint deteriorated more and I was in more pain."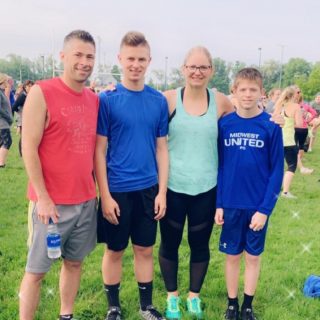 Surgery to clear up the infection ultimately led to her left leg being shorter than her right—and a limp that caused even more chronic pain. "When I was 37, the pain was so unbearable on a daily basis that I had a hard time completing everyday tasks," says Paula. "I was not very active most of my adult life because of the pain. Getting through each day was extremely hard."
That changed when in January 2017, Paula had a posterior total left hip replacement and leg lengthening surgery.
"The hip itself felt great, but due to lengthening the muscles, tendons and nerves needed a much longer time to heal," Paula said. "I went from a limp my whole life to walking with two even legs and the change took a toll on my feet, knees and back until my body slowly became used to it."
Though chronic pain takes its toll both mentally and physically, Paula knew she couldn't let it hold her back from being her healthiest.
"You have to put yourself and your health first," she says. "Fitness and eating healthy can be overwhelming, so I like to give myself really small goals that are attainable."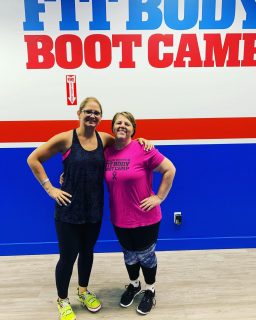 One of these goals included joining the Byron Center Fit Body Boot Camp for a four-week boot camp and nutrition challenge.
"The staff and coaches at Fit Body Boot Camp are so positive and motivating," Paula says. "They work with you on each workout move to have the right form and help modify the moves if you have health issues—like my hip replacement."
Paula used the four-week challenge to kick start her fitness journey and has since lost 60 pounds.
Her current goal is to maintain her weight and tone up. Paula uses positive thinking to push through difficult workouts, telling herself that results come from consistency.
"My favorite part of a workout is pushing myself to do more than I think I'm capable of," she says. "It can be as small as doing one more rep or moving a few seconds longer."
Paula gets a lot of her ideas and motivation from other Priority Health Champions in the Champions Facebook group.
"I like the Champions program because it supports a healthy active lifestyle. It's normal, everyday people making time in their day to focus on themselves and choosing to be active and healthy."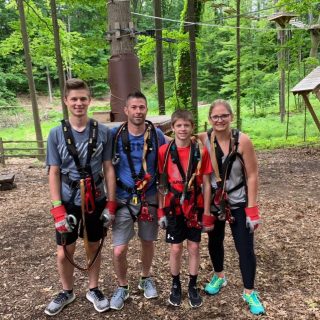 Paula also loves to get her two sons and husband involved in her active lifestyle. Now that she's healthier and is in less pain, she loves trying new workouts and activities.
"Even vacation activities have changed to more active things since I had my surgery," Paula said. "Our plan for next spring break is to go hiking. My husband and sons are very supportive and are my loudest cheerleaders."
Paula is an inspiration to all of us on how to persevere through hard times. Paula—we're so glad that you're doing better. Keep up the amazing work!
About Priority Health Champions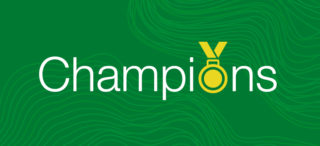 Priority Health Champions are virtually connected individuals from across Michigan who are committed to working on personal health goals and an active lifestyle. Champions come together as a team, online and in person, to share stories, inspire others in their health journeys and cheer each other on. To learn more about the passionate people that make up the Priority Health Champions community and to sign up, check out priorityhealth.com/champions.