"Motherhood: All love begins and ends there." It's a famous quote by poet and playwright Robert Browning. You'll probably see it a lot on greeting cards, plaques and social media posts throughout May—the month that's all about celebrating moms. Angie Scarlato, Jane Gietzen and Donna Duron are three moms who know a lot about the unconditional, never ending love of motherhood. These Priority Health Champions also know that to be a good mom, you need to take some time to love yourself. This Mother's Day, they're sharing real talk about what keeps them active and how they navigate balancing family and fitness.
Angie: Part of the team and her team's biggest cheerleader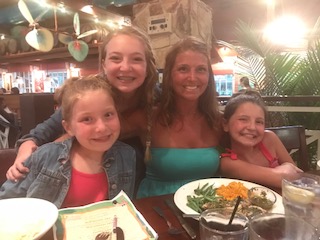 Angie Scarlato is a physical therapist in the Grand Rapids area. At work, she helps others get their lives back on track. At home, she's a mother to three girls—her 12-year-old daughter and 9-year-old twin girls.
Angie has made being active a part of her everyday life as a mom. "It started by trying to 'lose the baby weight.' Then, exercise grew into something I needed to do each day to be a healthy, happy mom. Having three girls, I'm inspired to be a role model. I can't encourage them to be active if I don't get up and move myself."
Angie makes working out a priority, and says she's a better mom because of it. "I find I can handle all the craziness of raising three girls while working part-time when I make time each day to get my endorphins going." The entire family stays active by supporting each other at the girl's swim meets, basketball games and softball games. "Our family rule is that we all support each other. That means we go to each other's events and we are each other's biggest and loudest fans."
Angie says being a mother is all about trying your hardest, even if it means making some mistakes along the way.
Donna: Six weeks of change for a lifetime of good health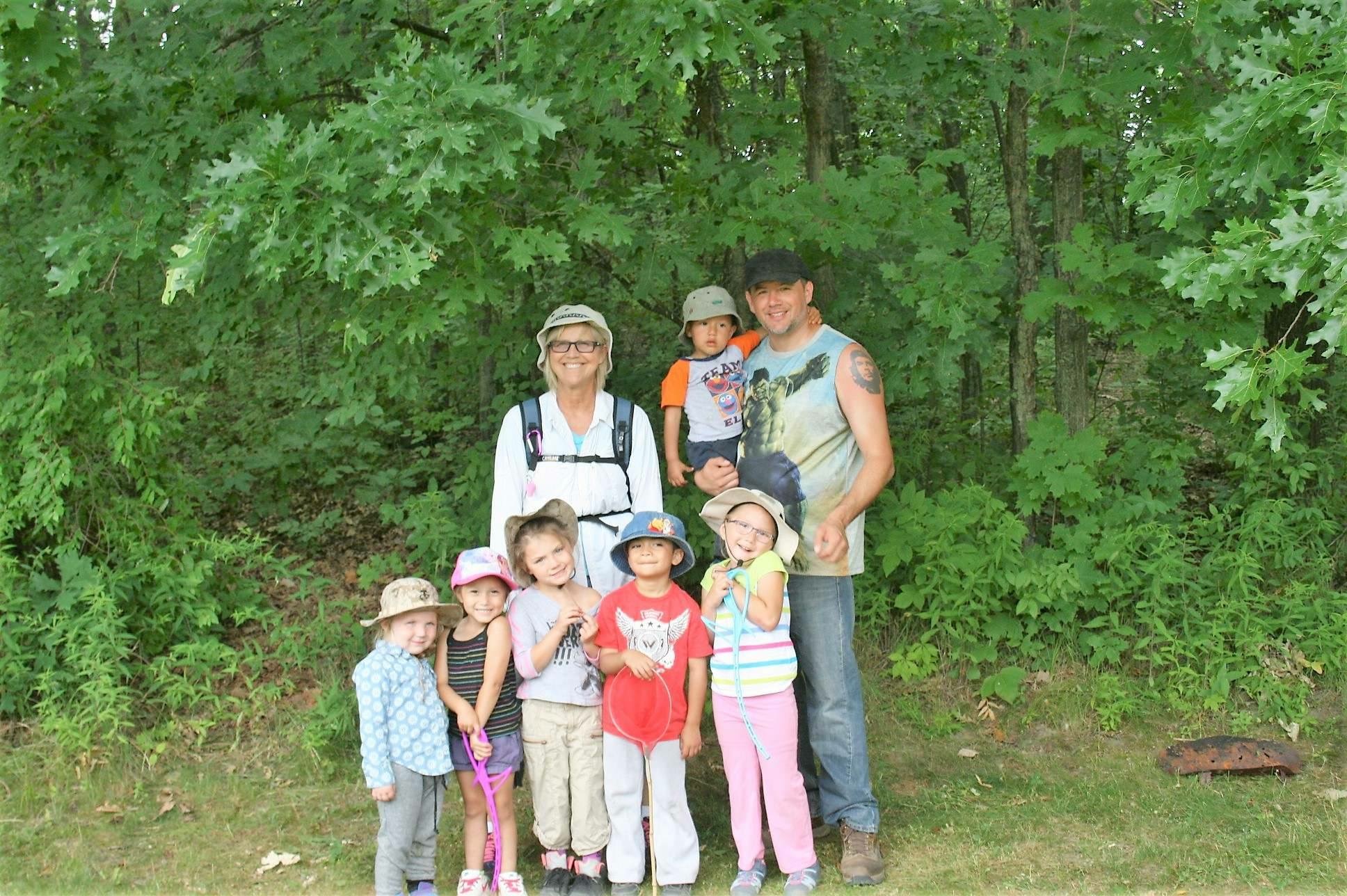 Donna is a mom of five and super grandma now with 17 grandchildren. She's a banquet captain at the Amway Grand Plaza hotel in Grand Rapids whose favorite form of exercise is running. Donna jump-started her health journey 25 years ago when doctors found polyps on her vocal cords and told her to quit smoking for six weeks. "My children always hated my smoking, so I decided to quit for good."
In addition to her vow to stop smoking, Donna joined Weight Watchers and began running. The Priority Health Run Camp helps her stay on track with a training regimen that works well for her. Donna loves running 5ks, 10ks and half marathons. "My friends and I are even winning medals and trophies because there aren't many of us competing after age 60," she says. Donna's grandchildren love showing off their grandma's race "hardware" to their friends. Donna enjoys being a grandma who can keep up with her grandkids. She likes taking them on outdoor adventures and recently bought her grandchildren property to camp on in Northern Michigan.
"My best memories as a kid were times spent exploring our wonderful outdoors in Michigan and those are my own kid's favorite memories too. I believe it is our responsibility as parents and grandparents to expose our kids to fun outdoor activities." Donna's grandchildren are no strangers to the outdoors—they stay busy with soccer, lacrosse and track meets. They also stay active with indoor sports, including wrestling, basketball and volleyball. She may be sitting on the sidelines when she watches her grandkids, but Donna says she is not ready for the rocking chair yet.
Jane: Finding work-life balance after adoption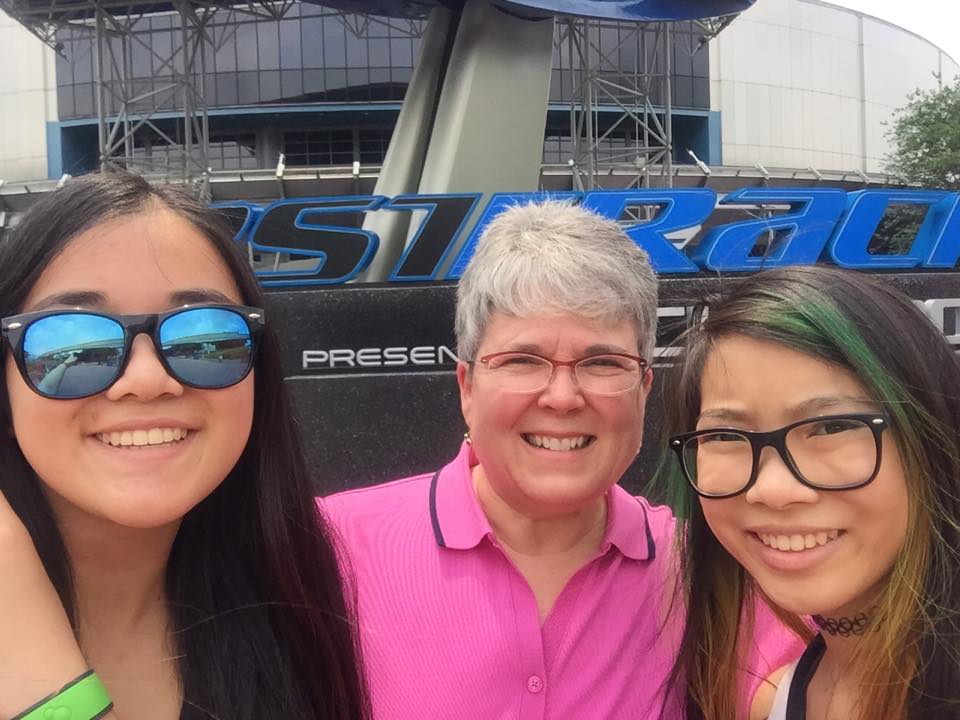 Jane is a director of information services at Spectrum Health living in West Michigan with two daughters—ages 18 and 20. She became a mother when she adopted her two girls, first when she was 38 and then at age 40. After bringing her girls home, Jane struggled with finding the perfect balance between being an active mother and a working professional. She found herself not putting her own health first, and knew she had to make a change.
It was her mentor who encouraged her to set a goal to achieve better work-life balance, telling her it was not a goal, but a decision. Those words stuck with Jane and led to a life-changing decision to begin waking up at 5:30 a.m. to swim, spin and lift weights at her local YMCA instead of heading to a coffee shop to answer email before work. This allowed Jane more time to spend with her daughters, and show them how to life a healthy lifestyle. That was 19 years ago, and Jane has stuck to her "work-life balance" decision ever since. "This focus on self-care has made me a better employee, a better partner and a better mom."
Jane says her most important job is the one outside the office. "Being a mom is the most important job I've ever had. I think the most powerful parenting tool is "walking the talk." My commitment to my health is for me and my girls. It's self-care that equips me to be a better mom and I also want my girls to see me living a healthy lifestyle as a lifelong example."
These days, Jane's favorite fitness activity is cycling, which started with bike riding with her girls when they were younger. She says her bike is her freedom and she rides with another Priority Health Champion from Grand Rapids to Ludington each summer.
Every mom has her own way of finding a balance when it comes to parenting, careers and fitness at any age and stage of life. Our Champions Angie, Donna, and Jane are all an inspiration for taking time for self-care and making personal health a priority.
This May, we salute and celebrate all moms who are the Champions in their families. Happy Mother's Day—and thank you for all of the love that begins and ends with you.
Priority Health Champions
If you're looking for a group of Champions to keep you inspired, consider joining the Priority Health Champions program. It's open to everyone across the state of Michigan with a passion to be and stay active and healthy. Learn more and sign up at PriorityHealth.com/Champions.