Priority Health Champion Larry Erlandson is no stranger to running. The year he turned 60 he ran six marathons. He followed that feat by running 65 miles on his 65th birthday. So for his 70th birthday, Larry could think of only one way to celebrate: run 70 miles for his 70th year of life.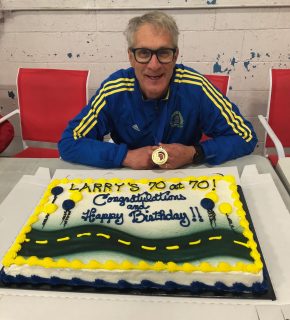 Larry spent about four months gearing up for what he calls his "70 @ 70." He ran back-to-back long runs on the weekends around his hometown of Holland, Michigan. While training, Larry used the run-walk-run method. He says when training for such a grueling challenge, listening to your body and knowing when to rest is crucial. He acknowledges how hard it can be to be patient with your body during those times and realizing that you can't always start up again where you left off. Larry approached training with the right mindset: "Be smart, find a plan that works, stay healthy, don't risk injury by overdoing the training and find people to be a part of the experience for encouragement and accountability."
Larry didn't just want to run 70 miles—he wanted to support a good cause while doing it. Raising money to support the Special Olympics of MI Area 12 gave Larry the motivation to endure when his training days got tough. When all was said and done, he raised over $5,300 for the organization.
"I have always chosen a local beneficiary because I love seeing firsthand how the money is making a difference for people in our community."
Larry also speaks highly of having a support system. He's a big fan of training groups and loved having friends and family run with him and cheer him on from the sidelines during his "70 @ 70." He says running groups and training programs made all of his race experiences much more enjoyable and successful.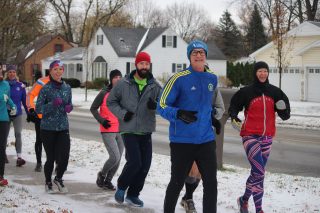 "I think I'm physically stronger because of it, and life certainly would be different because I would not have met the wonderful people that have come into my life through the training and race events I've enjoyed."
The Priority Health Champions group has also played a big role in motivating Larry. He enjoys hearing about what others are doing, what they've overcome, the challenges they strive for and the successes they experience.
"We all need that, and the group provides the opportunity to enjoy a new circle of friends."
In November, Larry finished his "70 @70," running 70 miles in 17 hours and 25 minutes.
Next, Larry is going to enjoy some time off from running and let his body rest. He hasn't made any plans to run any races in the near future, but is sure there will be some on the calendar for the new year.
"I'm not done running."
Good luck Larry—we'll be cheering you on during your next adventure.
About Priority Health Champions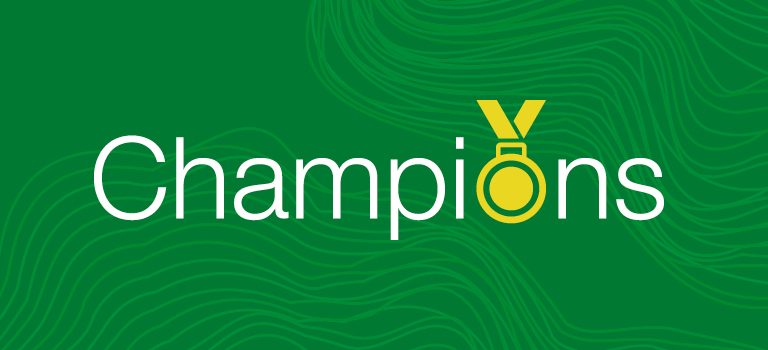 The Priority Health Champions program is a group of people focused on getting and staying healthy while inspiring others to follow suit. This program is open to everyone who has a passion to be and stay active and healthy. Champions are a close-knit group of people across the state of Michigan who come together to compete in races and walks, and share insights on how they're living healthy lifestyles. To learn more about the passionate people that make up the Priority Health Champions community and to sign up, check out priorityhealth.com/champions.