The last couple of years have been an adjustment for runner and Priority Health Champion Dad Jeffrey Fujioka. After Jeffrey's son was born last year, he took a year off from running 5Ks and instead found 5K walks that allowed strollers so he could participate in the events with his family. Then, due to COVID-19, many of the events he typically runs were canceled, so he participated in virtual 5Ks instead.
"I think the Champions program is great because it creates a community for those who are seeking to be active and improve or maintain their health. Especially during these unique times where many races and events have been canceled, it's been great to be part of a virtual team like the Priority Health Champions to help keep me motivated and see that other people are experiencing the same things I am."
Jeffrey's favorite way to stay active is running. When it comes to races, he prefers to race the 5K because he can do multiple races in a month. However, when he wants an extra challenge, he also enjoys training for long distance runs that he can do with others—whether it's with his Run Muskegon group, a speed workout with his brother, or a run with his wife and their son in the stroller.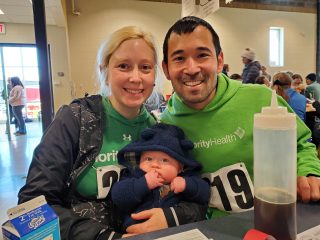 Apart from having a big love for running, Jeffrey loves being a dad. He especially enjoys watching his son Byron develop new skills and learn new words or gestures. He gets excited to see the look of achievement on his son's face when he figures out how to do something new that he was not able to do before. Now that the weather has warmed up in Michigan, Jeffrey spends a lot of time playing in the yard with Byron and stopping to examine all of the new sights with him, whether it's an ant on the ground or a flower in the bushes.
Because Jeffrey and his wife are both avid runners, about five days a week they will go for runs with their toddler in his stroller. He says, "Children, especially at his age, love to model behaviors of others. They learn from watching what their parents do. I think it is good to model healthy behaviors to your children, whether that is practicing good eating habits or participating in fitness activities."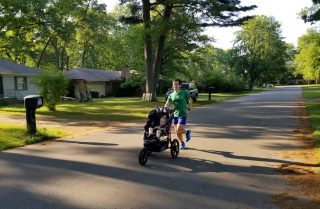 Although Jeffrey has been active his whole life, he still encounters challenges like any human. He says the most difficult part of his health journey is getting an injury that prevents him from running. It forces him to sit back and allow his body to heal while focusing on other ways to maintain his health, whether that's through strength training or simply eating well and hydrating properly. Then, even when he is cleared to run again, he must build back his endurance and speed to find his stride again.
Jeffrey tells us that it is important to remember that getting fit or starting a new activity is a personal journey. He says, "Try not to compare yourself to others because we are all at different points of our fitness journey and have different fitness goals. If you just keep working to achieve your personal goals, that is what's important!"
Happy Father's Day to Jeffrey and all the other dads out there—especially our Priority Health Champion dads leading by example. This year has brought many new challenges, and we can't thank our dads enough for keeping our families safe, finding new and unique ways to provide for their families, and continuing to serve as role models for a healthy, happy lifestyle—in whatever form that takes!
About Priority Health Champions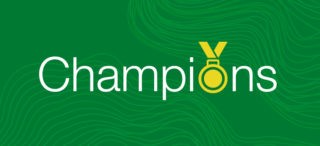 Priority Health Champions are virtually connected individuals from across Michigan who are committed to working on personal health goals and an active lifestyle. Champions come together as a team, online and in person, to share stories, inspire others in their health journeys and cheer each other on. To learn more about the passionate people that make up the Priority Health Champions community and to sign up, check out priorityhealth.com/champions.