Bridgette Jackson is no stranger to being active, but her workouts go way beyond basic running or biking. She's a second year Priority Health Champion and a sixth year fitness class fiend. Bridgette loves switching up her fitness with different classes and programs like STRONG by Zumba®, R.I.P.P.E.D®, Beachbody®, POPSUGAR® videos and water exercise. Oh and by the way—she also has three sprint triathlons under her belt.
"I have what I call 'exercise ADD.' I can't just stick to one workout, and have yet to complete an entire Beachbody program. I like switching it up and there are so many different workouts out there. I like having options. Do I feel like spin class today or a dance class? Either way, I'm moving!"
Bridgette likes working out with weights and adding resistance to moves. And while she has no desire to become a powerlifter, Bridgette pushes herself in every type of workout she starts.
She says there are too many ways to be active to get caught in a rut or do something you don't enjoy, and that it's fun to ask a friend to join if a class feels intimidating. There are many health benefits to working out in a group. The University of Southern California found that people who exercise with others (friends, co-workers or spouses) said it's more enjoyable than working out solo. Bridgette—and many other Champions—agree. She says her favorite part of group classes is the amazing people she meets. In fact, more than half of her Facebook friends are people she has met through the fitness center or her triathlon training groups.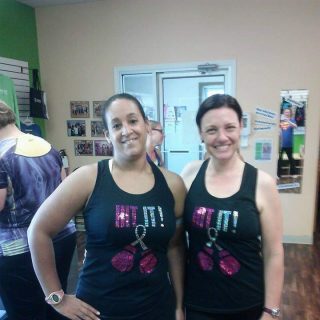 Bridgette's favorite person in her fitness circle is her daughter Savannah, who is well known among Bridgette's fitness friends.
"Seeing women of all different shapes, sizes, and ages being active hopefully motivates her to remain active throughout life," says Bridgette of her daughter's participation.
Savannah is Bridgette's biggest motivator. During Bridgette's first triathlon, Savannah ran the last 100 feet alongside her mom. Bridgette recalls her feet cramping up so badly that all she wanted to do was walk, but seeing her daughter waiting at the finish line boosted her to run until the end. They even have the amazing finish line photo to prove it.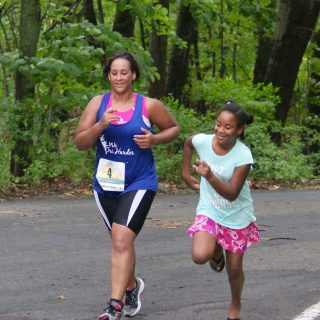 It's easy to become unmotivated and discouraged during a hard workout. One mantra Bridgette keeps in her pocket is this: "I tell myself how good I'll feel when the workout is complete."
She touts that the best thing about group classes is they are year-round and indoors—which is perfect for those who may get the winter blues, or have a hard time breathing in the colder air. Bridgette signed up for STRONG by Zumba this winter to keep her moving and motivated. But like many of her fellow Champions and any other Michigander in early March, Bridgette is itching for warmer weather.
"I can't wait for spring. A brisk walk outside without layers sounds great!"
We're with you Bridgette—keep up the great work and we hope to see you in the sunshine soon.
About Priority Health Champions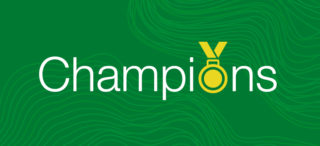 The Priority Health Champions program is a group of people focused on getting and staying healthy while inspiring others to follow suit. This program is open to everyone who has a passion to be and stay active and healthy. Champions are a close-knit group of people across the state of Michigan who come together to compete in races and walks, and share insights on how they're living healthy lifestyles. To learn more about the passionate people that make up the Priority Health Champions community and to sign up, check out priorityhealth.com/champions.