Did you know that, according to the CDC, nearly one in eight U.S. women will get breast cancer in their lifetime? Unfortunately, that means this disease will most likely touch your circle one way or another through family, friends or co-workers.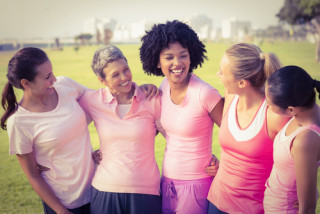 Breast cancer is the second most common kind of cancer among women. However, it's vital to know that millions have survived when the cancer is found early and treated. Some risk factors include things such as age, race, family history or dense breasts. While these can't be controlled, certain lifestyle changes can reduce your risk of cancer.
Ways to reduce your risk of breast cancer
Making these changes to your lifestyle can help reduce your risk of breast cancer:
Limit alcoholic drinks to one a day or less.

Manage your weight.

Get adequate sleep.

Exercise regularly – aim for at least 150 minutes of moderate intensity activity a week.

Limit exposure to radiation from medical imaging tests whenever possible.

Breastfeed any children you may have, if possible.

Talk to your doctor about your best options when considering birth control or hormone therapy.
The importance of self-exams and mammograms
Most women who get breast cancer have no known risk factors and no family history of the disease. It's important to do regular breast self-exams to determine if there are any changes to the look and feel of your breasts.
You should also get regular mammograms and remind the women in your life to do so as well. Mammograms are an important step to taking care of yourself and are nothing to be afraid of. The American Cancer Society offers seven things to know about getting a mammogram, which includes information such as what a mammogram is, what you should/should not wear during the test and when you should expect the results.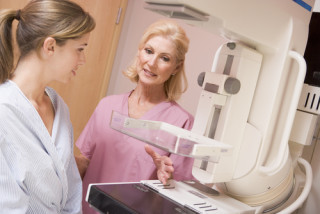 The United States Preventive Services Task Force recommends that if you're between the ages of 50 and 74 you should have a mammogram every two years. If you're younger, talk to your doctor about when to start and how often to get tested and don't let cost deter you. Under the Affordable Care Act, Medicare and almost all private insurance plans, preventive mammograms are completely covered and therefore cost you nothing. For uninsured or low-income women, many free or low-cost screenings are available.
Take the correct steps to prevent and detect the disease early. You can reduce your risk of getting breast cancer by making lifestyle changes now. There's no better time to start than Breast Cancer Awareness Month.