By Kris Rich, NBC-HWC, CPT, CET
Making the decision to start running is an exciting first step in moving you toward better physical fitness. Not only does running improve your overall health but it is also a proven method to prevent disease.
Now is a great time to get started!
As simple as it sounds, running is actually a science that fitness and health experts are constantly finding new ways to improve. Below are five running tips to help you get off on the right foot when starting a running lifestyle.
Invest in the right pair of shoes. Buying the right pair of shoes is about more than just the way they look. When choosing new running shoes, make sure you're checking for wiggle room, shoe weight and arch support. Also, feet swell during the day, so it's best to buy running shoes in the evening.
Train for distance rather than time. Be patient. Slow it down. Don't worry about pace. Many beginning runners want to run at a high speed because they feel this is the fastest way to get fit. Training for a longer duration, even at a slower pace, is better practice than trying to maintain a rapid speed.
Commit to running. Make running a habit. As with anything in life, good form takes time. Find out what running habits work best for you– running alone, in a group, to a certain type of music – and make that a part of a weekly routine. Remember, Rome wasn't built in a day, and neither are marathon runners.
Set goals. When just getting into running, it's easy to lose sight of why you're doing it. Break down personal goals into daily, weekly and monthly increments, with one big goal months ahead. If running a 5K or a half marathon is something you've always wanted to try, build up to it. If running one straight mile by the end of the month is your goal, own it. Reward yourself for accomplishing small goals. It helps keep you motivated.
Embrace yourself as a runner. At the end of the day distance or speed of a run doesn't matter. Running is all about getting fit and having fun. Always remember, no matter how fast you're going, you're lapping everyone on the couch.
These are just five running tips to get you started as a runner. Talk to a doctor or health care provider about setting goals and the many advantages of running and staying active.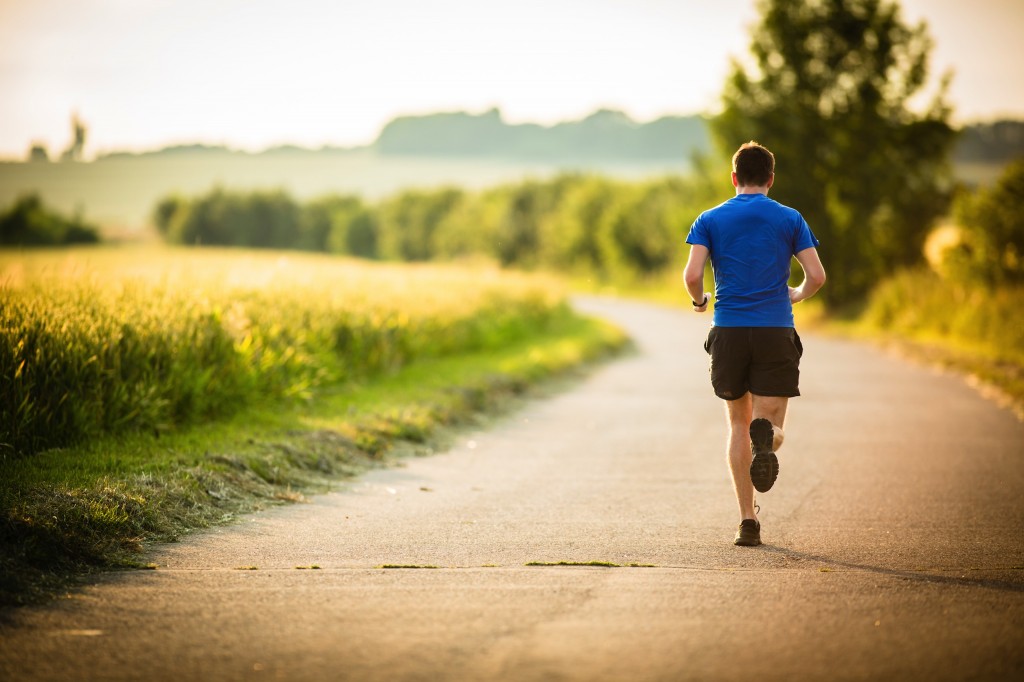 About the author: Kristina Rich, NBC-NWC, CPT, CET is a nationally-certified health and wellness coach at Priority Health. She works with members to help them develop a personalized plan for their own health and wellbeing based on what is realistic and beneficial. Kristina is also a certified personal trainer and cancer exercise trainer through the American College of Sports Medicine.