Miracles are often defined as surprising events that aren't explicable by natural or scientific law. Whether or not you believe that to be true, there's no denying that life is full of indescribably amazing events. Priority Health member Tim Jockwig's story fits that mold.
In 2017, not long after Christmas day, Tim was at his workshop a few miles from his house in Nunica, Michigan getting ready to blow off some freshly-dumped snow. As he bent over to tie his boots, he felt a sharp pain across his chest. He describes the pain as though someone had hit him in the chest with a baseball bat. Before he knew it, he was on the ground.
What Tim suffered was an aneurysm due to a dissected ascending aorta. This means an inner layer of the large blood vessel on the heart tears, resulting in chest pain, shortness of breath and loss of consciousness.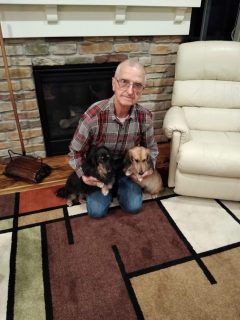 Tim was thankfully able to reach his phone and call 911 for help. A later CT scan at the hospital revealed the tear, and surgery to repair it was necessary immediately. However, there were no guarantees. Tim's aneurysm was leaking, and if it were to have entirely ruptured, the only place he could have survived was on the operating table.
As the snow poured down outside, a surgical team poured into the operating room at 2 a.m. to save Tim's life. Nearly six hours later, the team finished surgery, having replaced both his aortic valve and another section of the aorta.
While the surgery itself was a treacherous ordeal, it wasn't until during the recovery process that Tim realized how low the odds truly were. He even recalls the surgeon telling him and his wife that there was "no medical explanation for his survival." In short, medical experts believed that it was nothing short of a miracle. His surgeon even calls him "the miracle man" and his home care nurse couldn't believe his outcome—telling Tim in all of her 7 years working in the emergency department he arrived at she'd never seen anyone survive an aortic aneurysm dissection like he had.
Tim is beyond fortunate to be alive and have received the exceptional and immediate care he did. And he dons equal gratitude for his health insurance.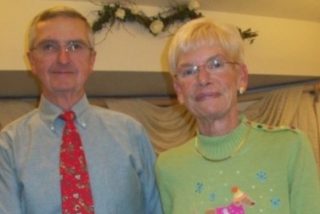 A member of Priority Health, Tim worried about what financial burdens might be in store for him post-surgery for something he hadn't been aware could happen and wasn't planning on. The costs of ambulance trips, a five-day hospital stay including recovery in intensive care and home care swirled through his head. How would he pay for these on top of the actual surgery?
He took his worries to a helpful Priority Health customer service representative, who instructed him to hold off on any payments until it was figured out how much he owed based on his plan. Per his Explanation of Benefits, the amount he was supposed to pay for the procedure ended up equaling that of the actual bill from the hospital. Tim paid for his bill on the spot, and even received 10% discount for prompt payment.
"I walked away with no large medical bills hanging over my head and worries about how I was going to pay for all of the expenses," Tim says.
Today, Tim treasures the gift of life with his wife of 49 years Marianne and family, including their two dogs Tucker and Teegan—even more so knowing that his insurance plan can cover emergencies like the one he experienced. Above all, though, he wants others to know that miracles truly exist and help is all around when you need it most.
"I am lucky to be alive and fortunate to have Priority Health insurance. I plan to enjoy the years ahead. I turn 77 in September and every day I wake up is a great day. Miracles do happen!"