The first full week of April each year is recognized as National Public Health Week, where the nation will focus on public health issues such as fitness and nutrition. This year Public Health Week falls on April 6-12. Be a health champion, make healthy choices and inspire others to follow suit.
It's a great time to engage in your own health. Better yet, organize a department or company-wide health push throughout the week. We've found the easiest way to prioritize your health during the week is to take 30 minutes to an hour to complete at least one healthy task each day – create your own plan or use our suggestions:
Sunday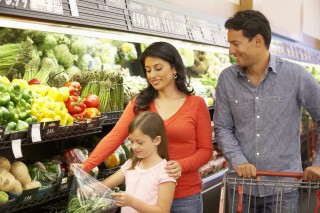 Create a meal plan for the week, full of healthy and delicious meals. The weekend is a perfect time to write your grocery list and go shopping for the ingredients you'll need for the week. If you plan ahead, you are less likely to stand undecided in your pantry, snacking on packaged food after coming home from work or just settling for takeout before you make it home. Take it one step further and prepare grab-and-go smoothie kits or brown bag lunches, so even if you are rushing, your healthy food plan won't go out the window.
Monday
Start the work week off right and squeeze in a workout. Physical activity is important to help prevent heart disease and stroke. The American Heart Association recommends at least 30 minutes of moderate aerobic activity at least five days a week. Go to the gym and try a new group class or go for a run around your neighborhood. Or make it a family activity with a group bike ride.
Tuesday
Not all stress is bad, but too much stress can affect your overall health. The American Institute of Stress reports that 3 out of 4 doctor's visits are for stress-related ailments. Find something that helps you relax during the week. This could be going to a yoga class, reading a book or partaking in a hobby. Whatever it is, make time for it. A healthy mind is just as important as a healthy body.
Wednesday
Superfoods are foods rich in nutrients that are considered to be beneficial to your health and well-being. It can be easy to snack on foods that are high in carbohydrates or sugar, but why not try mixing some of these super foods into your mid-day snack:
Kale
Black beans
Broccoli
Kiwi
Quinoa
Tomatoes
Sweet potato
Blueberries
Oats
Salmon
Thursday
The National Sleep Foundation recommends that adults 26-64 years old get between seven and nine hours of sleep each night. A healthy lifestyle includes getting enough shut eye every night. Caffeine, alcohol and even electronics can interfere with your sleep. Make it a priority to get enough sleep at night so you can function at your full capacity the next day.
Friday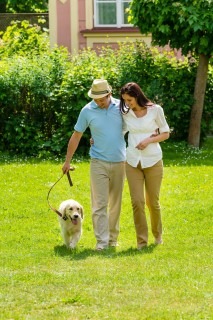 Not only is it National Public Health Week, but it's also spring! Get outside and enjoy the fresh air and sunshine. Talk a walk around the block, start working in your garden or go on a picnic. Let yourself soak up some much needed vitamin D after a long winter indoors.
Saturday
During your weekend free time, plan to cross something off your to-do list.Whether you need to wash your car, finish a home improvement project or start training for a 5K, crossing something off your to-do list can be invigorating. You will feel accomplished and have time later to enjoy doing what you love.
One week will make a big difference. You will have more energy and you might even notice physical or emotional changes. Why stop at a week? It only takes 21 days to create a new habit, imagine how great you will feel after a month of making your health and wellness a priority. We all know that it's easy to make excuses but it only takes 30 minutes to an hour and can make a huge difference in the way you feel.