Rainy days aren't for everyone. For every person who loves curling up with a book and listening to the pitter-patter on the roof, there are just as many people who feel cooped up and bored when the rain starts falling. If you're feeling a little dreary on a damp day there's no reason to sulk—you can still get plenty accomplished even when you're stuck inside.
Here are our top five favorite tips for staying active when the rain starts coming down.
1. Bring out your inner chef.
When you're stuck inside, what better way to pass the time than by trying your hand at cooking something new? Use the next rainy day as an opportunity to explore new recipes and cooking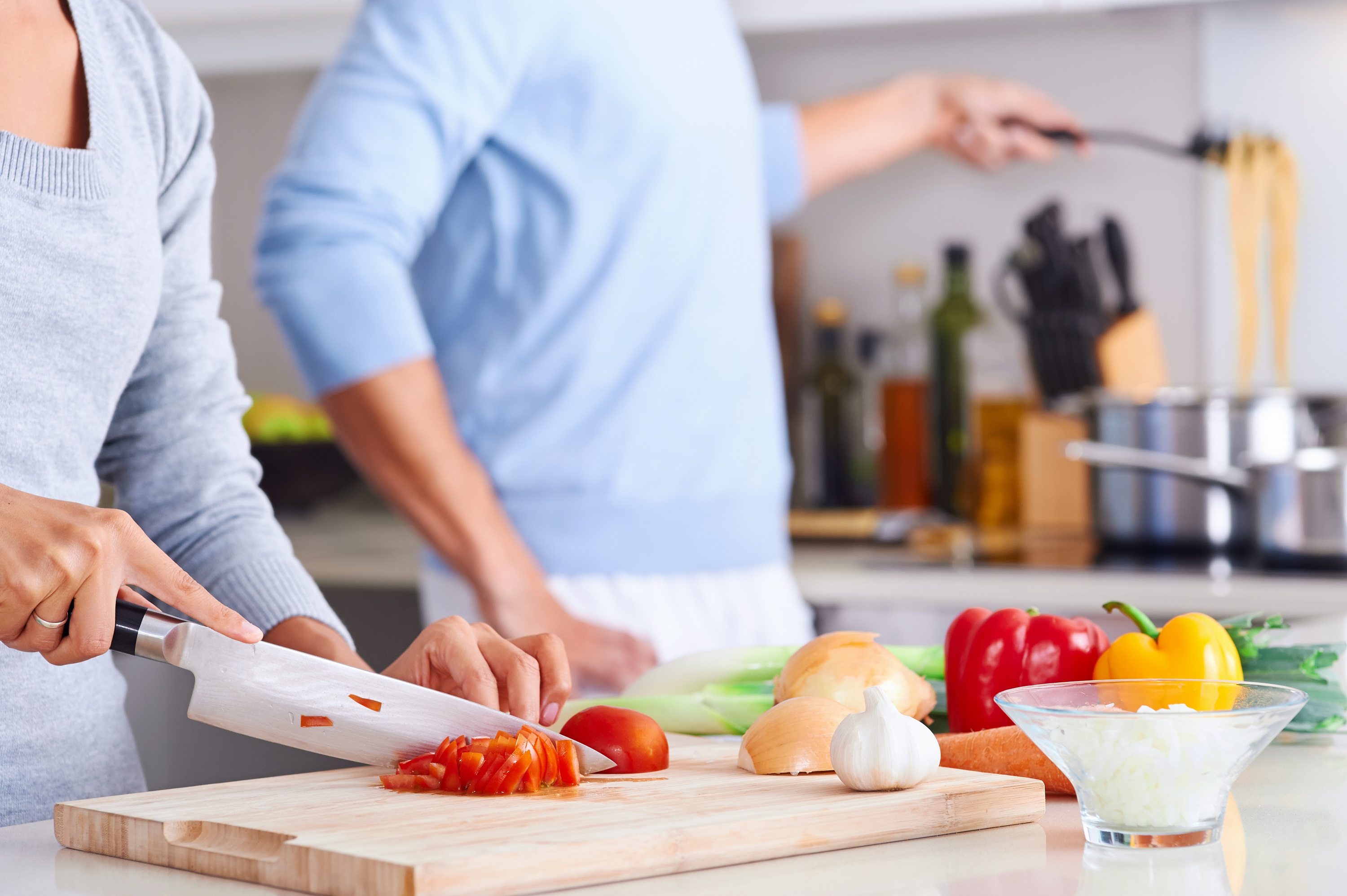 techniques. Savory soups are perfect for a cozy day indoors. You can also use your time to meal prep for the rest of the week–that way if the weather clears up the next day you can get outside and enjoy the sunshine knowing you won't have to cook later. Need healthy recipe ideas? Check out ThinkHealth healthy eating articles.
2. Get your sweat on.
When thunder and lightning ruin your outdoor training day, put on your workout clothes and work up a sweat indoors. There's no need to get drenched outside when there are so many ways to get fit from the comfort of your own living room. Grab a pair of hand weights and get in a few reps while watching your favorite TV show or movie. If you're stumped on routine ideas, YouTube is a great source for workout videos, from yoga to HIIT. Even just doing some stretches is a good way to get your body moving. Here are some favorite ways to get fit indoors.
3. Flex your brain muscles.
Even your brain needs exercise. If the drizzle is cramping your plans to get outside and be active, work out your brain instead. Do a crossword puzzle, Sudoku or another brainteaser puzzle to keep your mind at work. If you're feeling ambitious, you can even start learning a new language or a new instrument.  Keeping yourself mentally engaged will help you feel more productive so you don't find yourself thinking, "what the heck did I do all day?" at bedtime.
4. Make your home healthier.
Doing chores doesn't sound fun, but they need to get done nonetheless. Use the less than stellar weather as a reason to tackle those spots in your home that don't always get a lot of attention. Maybe you have a clutter-filled closet or overstocked pantry, or maybe there are dust bunnies setting up permanent residence under your bed—now's the time to finally get those areas sorted.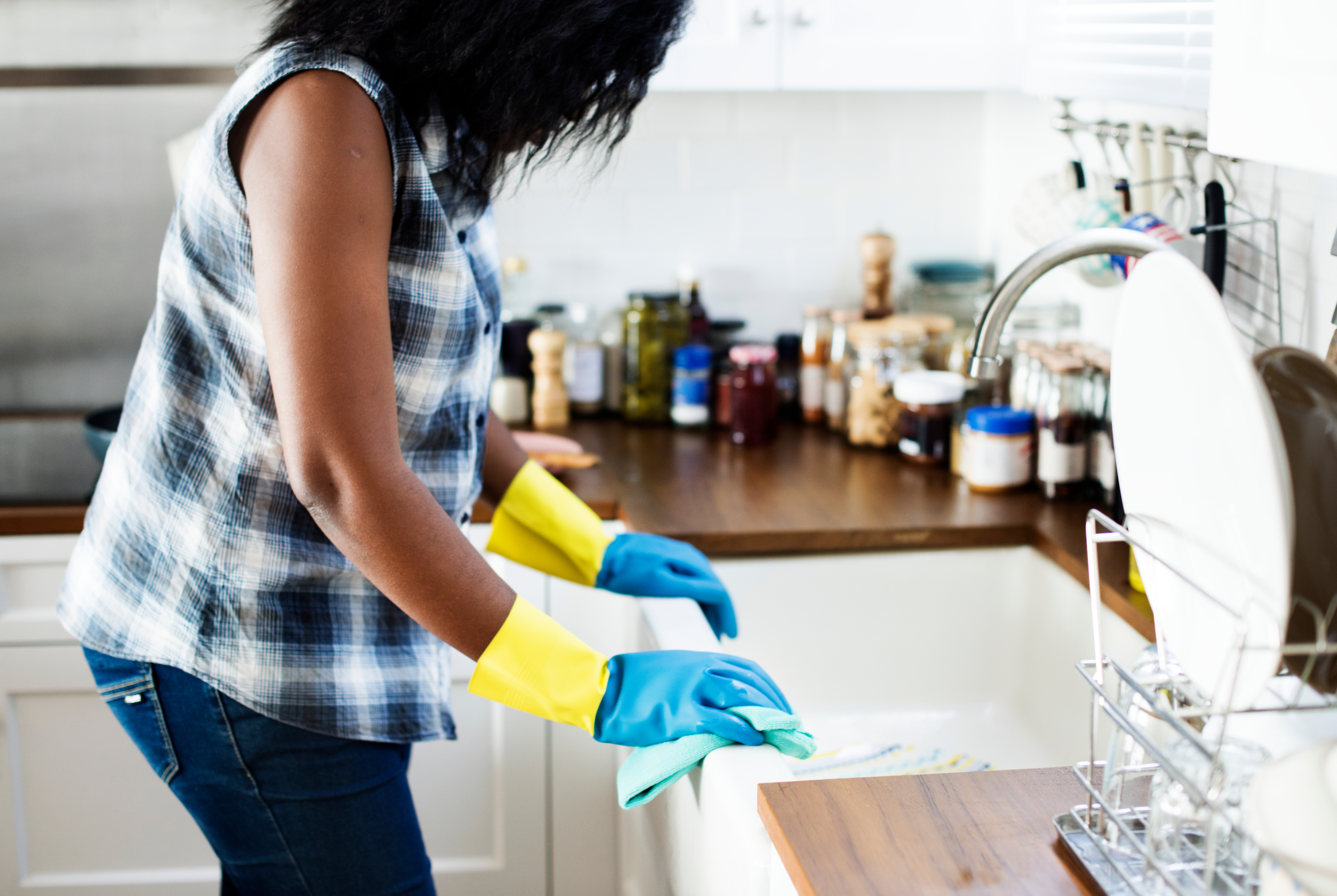 Besides, cleaning also makes for a healthier home when you consider things like allergies and air quality. Bust out the dust buster and cleaning supplies and get cracking.
5. Grab an umbrella and head on out.
Maybe you don't mind getting a little wet. Instead of waiting for a break in the clouds, grab your galoshes and an umbrella and get outside. A walk in the rain can feel refreshing—especially after months of cold and snow. Channel your inner kid and jump in a few puddles or bring the dog along for some fun in the mud. Maybe you'll get lucky and see a rainbow when the rain finally lets up. Just 20 minutes of walking a day can make a huge difference when it comes to your health.
Don't let a little precipitation prevent you from an outdoor adventure. Try making the most of your day, no matter the weather.