The holiday season generally comes with friends, family, food, potlucks, parties and sugar. There's nothing wrong with indulging once in a while, but the holidays make it easy to over-consume every day throughout the months of November and December. Keeping our minds on our overall wellbeing with a few simple tips can help keep us from regretting the previous day or make us feel like we need to compensate for the rest of the year.
Keep a balanced plate.

Don't forget to eat your vegetables. Holiday foods generally have an excess of fat and other ingredients added to them that decrease their nutrient density. There's no reason you can't eat mashed potatoes and gravy and a crudité tray or salad. Try to keep half of your plate full of vegetables accompanied with leaner proteins to keep you on track with your fitness goals. When arriving to the food table, observe the options and pick out some of the healthier dishes, before even grabbing a plate. Looking over the food table before getting in line prepares us for each dish we walk by and helps us make better decisions while building our plate.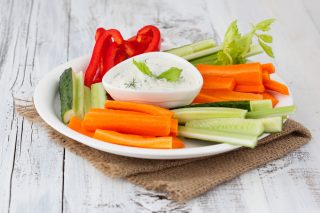 Be choosy.

The amount of desserts and sweets during the holidays can be overwhelming. It seems like half of the food options are a form of dessert — cakes, cookies, pies and pastries. There's no need to abstain from anything sweet, just be picky and indulge moderately. If you're going to have dessert, make it worth it. Pick something that you're going to fully enjoy and take the time to slowly savor every single bite.
Drink moderately and drink water.

It's important to stay hydrated. If you partake in a holiday drink or two, remember those drinks contain extra sugar. They can also leave you dehydrated, which is why it's crucial to drink water throughout your festivities. In addition to being the best alternative to caloric beverages, water helps our skin maintain health. It also helps our kidneys filter toxins and help us feel full, so we don't overeat.
Set an example.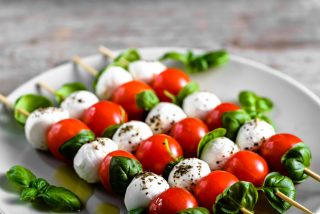 Find a healthier recipe for something you already enjoy or try something new. A simple internet search will drum up flavorful and nutritious recipes that everyone can enjoy. Other friends or family members may even follow your lead and look for healthier alternatives to cook this year.