With the holidays come extra servings of sweets and snacks. It is common to gain a pound or two between Thanksgiving and New Year's, but sticking to healthy snacking as a family can help stave off the extra holiday weight. Enjoy the cookies and candy in moderation this season, and make nutrition fun for the family by serving up healthy treats.
Dip it.
Kids love to dip; be it veggies in dressing, apples in caramel or chips in salsa. Make dessert healthier and "dip-able" with this delicious pumpkin pie dip. The nutrition bonus? Pumpkin is a great source of vitamin A, which supports the immune system and keeps your family healthy during the winter season.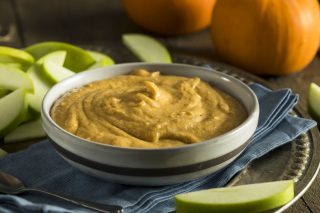 An apple a day.
It's been said that an apple a day keeps the doctor away, so why not have fun with it? Encourage your kids to get creative and help whip up a batch of fruit nachos for dessert. The chocolate and caramel drizzle add just the right amount of sweetness, and everyone will get a healthy dose of fiber and antioxidants from the fruit.
Skip the chips.
Many of us enjoy a salty snack on occasion, but skip the chips and try edamame. A 1 1/8 cup serving of edamame pods has fewer calories and 8 less grams of fat than just one ounce of potato chips. You'll also be consuming 9 grams of fiber and 11 grams of protein, making it the perfect snack to power your family through a busy day of holiday festivities.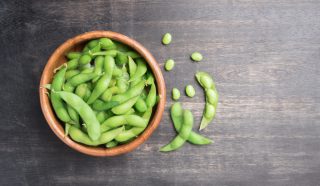 Mix it up.
Snack mix is a mainstay on the holiday table, but unfortunately, traditional snack mix can pack 150 calories in just one half-cup serving. Make a healthier mix and try this apple pie popcorn. A three-cup serving of popcorn contains just 93 calories, and by adding a few simple ingredients, you'll serve a flavorful, filling and lower-calorie treat.
Eat your veggies.
Filling up on veggies is a great way to increase your intake of fiber, vitamins and minerals, without loading up on calories. Increase your family's vegetable intake and serve up a platter of salads on a stick before dinner. They're fun to make and even more fun to eat.
Making your holidays healthier doesn't mean skipping out on all your favorite treats. Just make sure to enjoy them in moderation, and use these tips to enjoy a more nutritious and delicious holiday season.