Here are three steps you can take to support your mental health as you age:
Exercise your body
Regular exercise, such as walking, water aerobics or stretching can improve the amount and quality of your sleep which, in turn, can help you control stress and anxiety.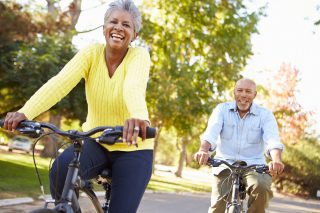 Exercise also stimulates the production of brain chemicals that ward off depression and anxiety, and increases blood flow to the brain which can improve memory and reduce symptoms of dementia.
Join a gym or take advantage of free options such as a Priority Health Fitness Court®. Fitness courts are located in many Michigan communities and are a great way to keep moving as you age.
Exercise your brain
Mental exercise is a term for anything that engages your brain: puzzles, crafts, music, etc.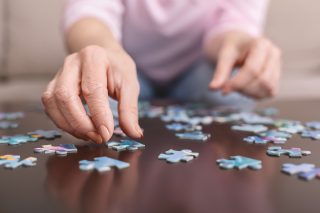 When done on a regular basis, these activities help people think faster, focus better and remember more, and lead to a release of those same brain chemicals that ward off depression and anxiety.
Another option is to try online mental exercises, such as those offered by BrainHQ. These convenient, game-like activities can be done from a computer, phone or tablet, and give users the same cognitive and mental health benefits.
Stay connected
Research shows that loneliness in older people can. Thankfully, today's technology makes it easier than ever to keep in touch with family and friends via email, text, social media, video calling, etc.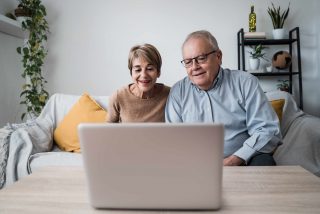 If you prefer face-to-face interaction, try volunteering, joining a social group or taking a class. These activities can provide a sense of belonging and purpose, increasing both happiness and longevity.
If you need additional help to stay on top of feelings of loneliness, depression or anxiety, an online support tool like myStrength could help. myStrength provides evidence-based activities, tools and resources that can be used on your own or with a wellness coach to support your mental health. It's one more way you can make mental health a priority as you age.
Our Medicare Advantage plans offer these benefits to support your mental health; learn more about our plans here: prioritymedicare.com
Y0056_NCMS400040022301B_C 04282023