By: Derrick Worthey
As parents, we strive to raise our children to be kind, and kindness can be demonstrated in many ways.
Like many things we teach our children, it all begins at home. Because our children learn from our actions, it is important to participate as a family when it comes to giving back to our community.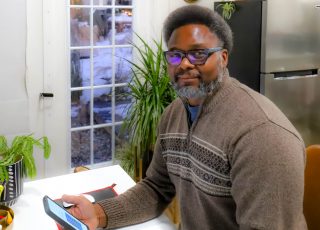 Giving empowers you to be a force for good, and the benefits of giving positively impact those giving and receiving. Not only are you helping others, but helping others can also boost your mood, lower stress, and put a smile on your face.
The benefit of volunteering together as a family is that it not only makes us feel good, but we're also spending time together doing something we all enjoy. Plus, there are so many great health benefits from volunteering. 
The cool thing about giving back is that it does not have to be excessive or costly. Many small and consistent acts of kindness can have a considerable impact on the community and those around you. When you help others, it increases the likelihood of them passing it forward and helping more people too. 
Recently, we spent a day at Isaiah's Hub Youth Center in our hometown. This organization is helping its community by providing a safe place for kids to explore, learn, and have fun.
As a family, we spent time helping the children with homework, playing games, and even enjoyed a pizza party!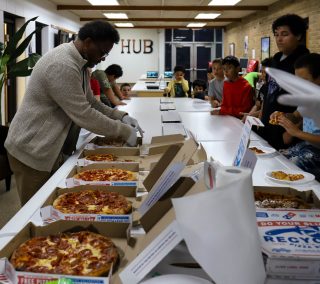 Tatanisha used to work at a shelter for at-risk youth, and she shared that there was always a need for volunteers. Many people shy away from volunteering with at-risk youth because it may be challenging. The need for volunteers was expressed when speaking with the Director at Isaiah's Hub. We agree that there may be challenges, but it is 100% rewarding. Simple acts like seeing a child understand the homework you help them on can leave you smiling from ear to ear.
There is a quote from Winston Churchill that sums up giving in a nutshell, "We make a living by what we get, but we make a life by what we give."
Giving back doesn't always have to look like volunteering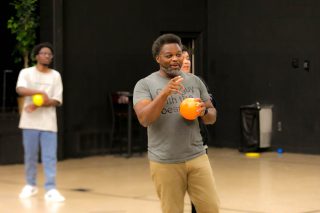 at your local homeless shelter. Giving back can and will look different for different people. We have found the best way to give is to fulfill your community's needs.
We encourage you to find ways to give to your community this holiday season. But it doesn't need to stop there; volunteering can be a year round hobby. It could be once a week, bi-monthly, etc. And if you don't have physical time, you can give your support financially. Below are a few volunteer opportunities that we love.
Being active in your local church during the holidays is an easy way to give back.

If your place of employment does not have volunteer opportunities, create your own. Or team up with friends and family to create a food drive. Tatanisha's beauty salon collects canned goods every year to pass out for Thanksgiving. 

Visit your local women's shelters to donate diapers, wipes, and baby products. They usually have an updated list of what they need on their website or social media platforms.

Volunteer your time. Providing the gift of time at your local non-profit, youth center, senior citizen center, homeless shelter, animal shelter, or school are important ways to give back. 

Participate in local charities and fundraisers. This could be as simple as writing a check or pulling out your credit card to donate online. 

Cutting the grass of an elderly neighbor or someone living with a disability. During the fall, rake leaves and shovel and ice their sidewalks in winter.

Plant trees and assist in local river, beach, or park trail clean-up. Volunteering at local recycling centers is a good look too. It's an easy way to help the environment right in your local community.

Random acts of kindness. Helping friends and neighbors out as needed can go a long way. Random acts of kindness are mostly spontaneous acts but letting elderly neighbors know you are available if they need anything can give them peace of mind knowing someone close is ready and willing to help when needed. 

Have a particular skill? Volunteer to teach a class at a community service, youth center, or family shelter. Sharing your knowledge with someone can make a huge difference in their life.

Contribute to a family for the holidays or for a birthday. Go a step further and make monthly donations (or as often as you can.)

Donate directly to others in need. We've seen many members of our community post requests on social media and apps like NextDoor and GoFundMe.

Create care packages and pass them out to people experiencing homelessness in your community. With winter coming gloves, hats, hand warmers, socks, and blankets are in high demand. Your local warming center should have a list of accepted donations on their website or social media.
Living a lifestyle where you make room for giving back encourages healthier communities. Our boys are already looking to do more for their community. We all are responsible for creating the world we want to live in. 
About the Author: Derrick Worthey is the co-owner of This Worthey Life, a food + lifestyle blog. He resides in Mid-Michigan with his wife, Tatanisha, their three teen boys, and two adorable Labradoodles.