Runners have some ingenious "hacks" to make hitting the pavement the fun, endorphin inducing activity it should be, without all the hassle.  While the tips below won't make you a faster runner, they will certainly speed up or make your running routine easier.
And the graphics below are tweetable! Click on the image to tweet and share with your friends.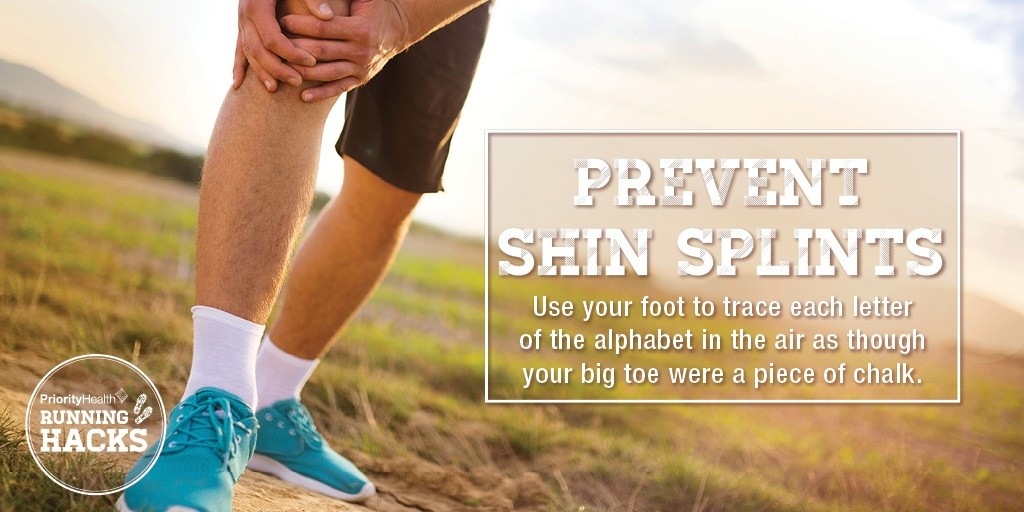 Prevent shin splints
One of the most painful and common injuries runners can sustain is the dreaded shin splints. During your next stretching warm-up before your run, try drawing each letter of the alphabet with your foot.
Prepare the night before
Lay out your clothes the night before you run. You're not only physically getting ready, but mentally as well. When you put out your gear, make sure you do it in a high-traffic area like a kitchen table or chair near the door. This way it also serves as a reminder to get your run in.
Jump in the shower right after your run
This might seem like a given, but this hack involves getting in the shower with your workout clothes still on. This provides a great way to rinse your sweaty gear and then hang up to dry to use the next day. After wearing them about two to three times, you will probably be ready to throw them in the washing machine. For avid runners, this will help you cut down on the amount of laundry you need to do.
Move to the groove
If you're a runner that enjoys music while you run, choosing a song that matches your pace will not only make your run more enjoyable, but could boost your performance by 15 percent. The key is to choose a song with a BPM (beats per minute) similar to your running cadence. You can create your own playlist using Jog.fm or turn to phone apps for help. RockMyRun for iPhone and Android has thousands of mixes based on heart rate or steps or desired energy level.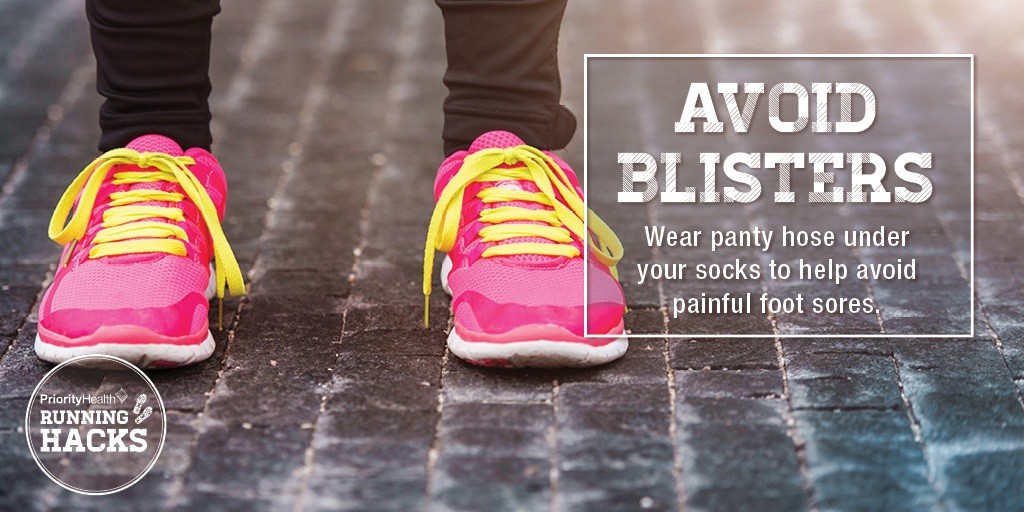 Stock up on pantyhose
It sounds strange, but if you have feet that blister easily, pantyhose (or nylon stockings) could be your next best friend. Wearing them underneath your socks can act as a second layer in between your skin and your shoes, stopping your feet from rubbing against your socks.
Add duct tape
Already have a blister? Put a band-aid over the blister and then wrap that band-aid in duct tape. That will prevent further injury while racing. Just make sure not to  wrap the duct-tape too hard and cut off circulation.
Go with the older model
Just like cars and TVs, shoe companies come out with new versions of their products all the time. Brick and mortar stores will most likely only have the newest models on display, but once you find the pair you like, ask to see if they have last year's model. Changes between the models are usually very small and you could end up saving money.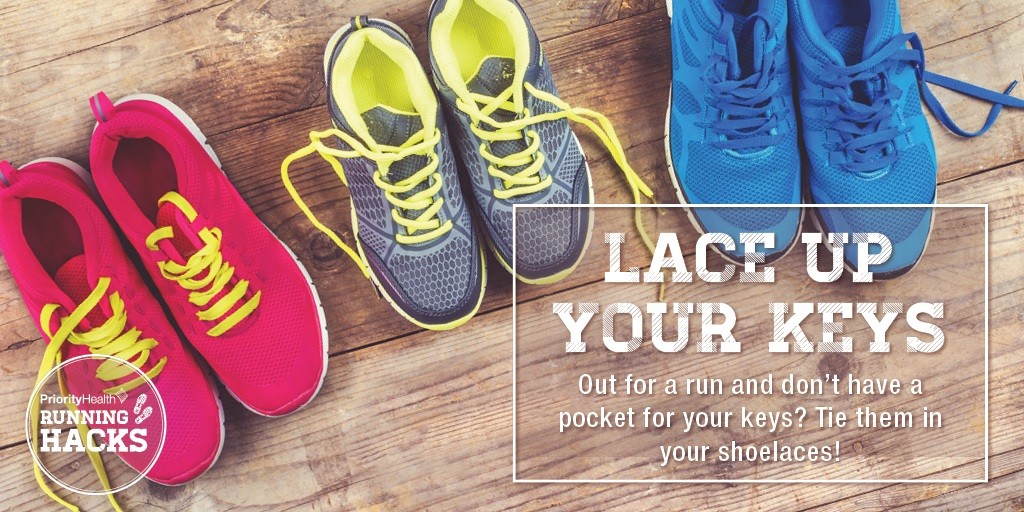 Lace up your keys
If you don't have any pockets to hold your house or car key, just tie it into your shoe laces. Make sure it's tied tight and that the key is secure. Just pull one of the shoelaces out of the top eyelet of your shoe, slide your key through the lace, restring the eyelet, and then tie your shoe. This way, your key should be secure even if you laces come untied while running.
Have a ball
Feet feel sore after a run? Use a tennis ball to massage them. Just roll your feet over the ball. For added relief, pop the tennis balls into the freezer first. It will feel great and help you cool off.
Run into the wind first
When you're doing an out-and-back on a windy day, make sure you run into the wind first. The benefits are two-fold. First, you won't have to fight going against the wind on your way back when you're probably already tired. Secondly, your body temp will stay a little more regulated since you won't have the wind blowing on your sweaty body, cooling you off.
Don't forget to click on the graphics to tweet and share with your friends!