By: Rebecca Mason, RD
Veggies. Everyone says we need them. Most of us just add them as a necessary side dish. But with a little fun, flavor and creativity, all of us can truly enjoy them. So STOP with the steamer basket and START boosting your intake of low-calorie, nutrient-packed vegetables with these top tips.
Stop with the starch.
Mashed potatoes are a common feature on dinner plates, but starches can add calories and potentially raise blood sugar levels. For a healthier outcome, try upping your veggie intake and swapping basic starches with cauliflower. A 1/2 cup serving of mashed cauliflower cuts calories and carbohydrates when compared to mashed potatoes. If you need more reasons to convince your dinner guests of the change, tell them cauliflower is surprisingly high in vitamin C, which offers benefits to the immune system, skin and eye health. Whip up a batch of Garlic Mashed Cauliflower with dinner tonight and wow your crowd.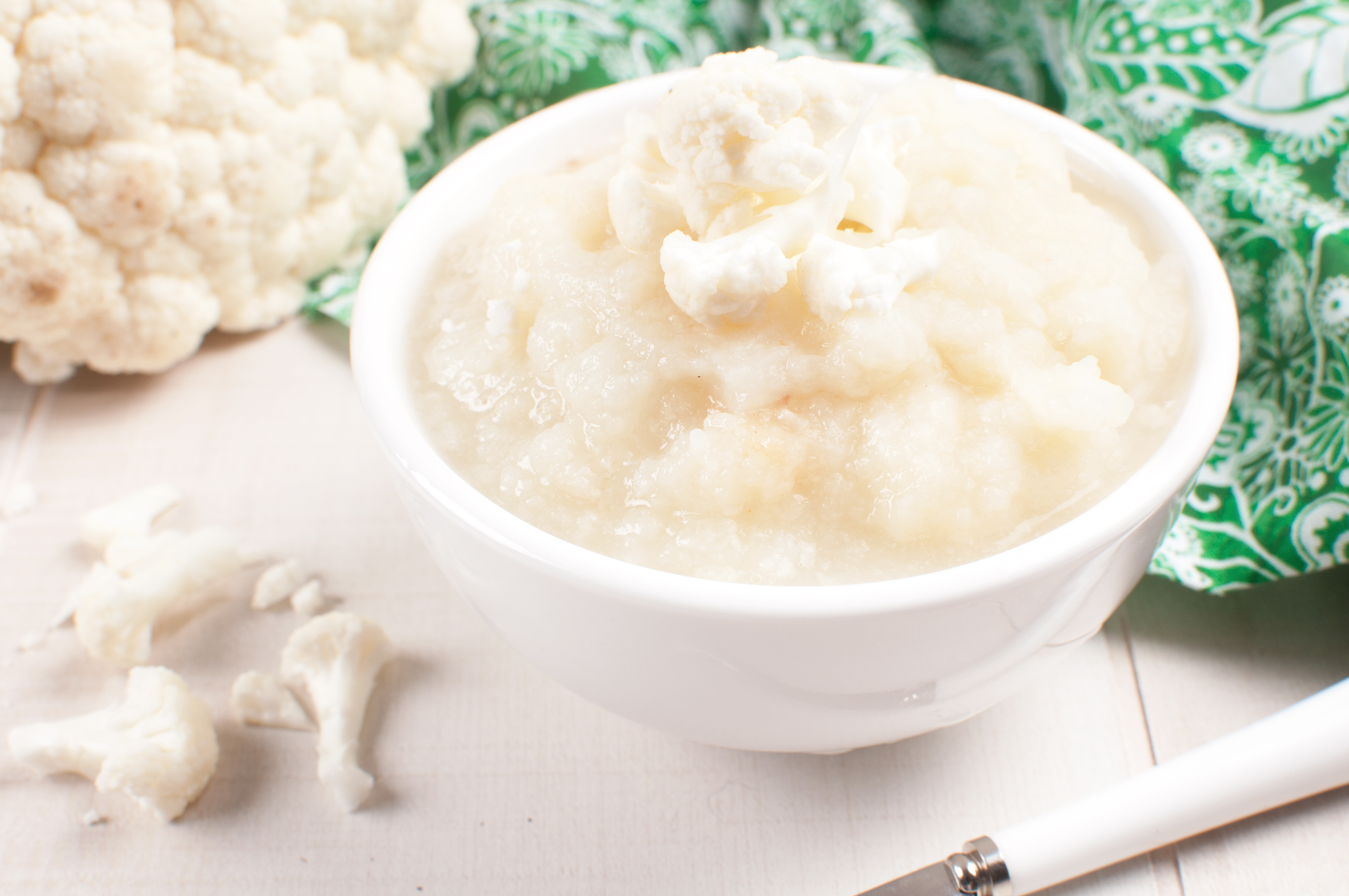 Start subbing veggies.
A serving of cooked vegetables is just a half cup, so by simply substituting veggies like spaghetti squash for potatoes or tortillas in your favorite layered dinner dish, you consume fewer calories and carbohydrates and boost your daily vegetable intake. Try this Chicken Enchilada-Stuffed Spaghetti Squash and see just how delicious veggies can be.
And don't forget about pasta. Baked pasta dishes like lasagna, manicotti and stuffed shells epitomize comfort food. The downside of this, of course, is that they tend to be high in calories and fat, and loaded with carbohydrates. Try lightening up your favorite dishes and replace pasta with veggies. These Zucchini Lasagna Rolls are the perfect way to get the best of both worlds: the delicious Italian flavors you crave, plus an extra vegetable serving (or two) for your day.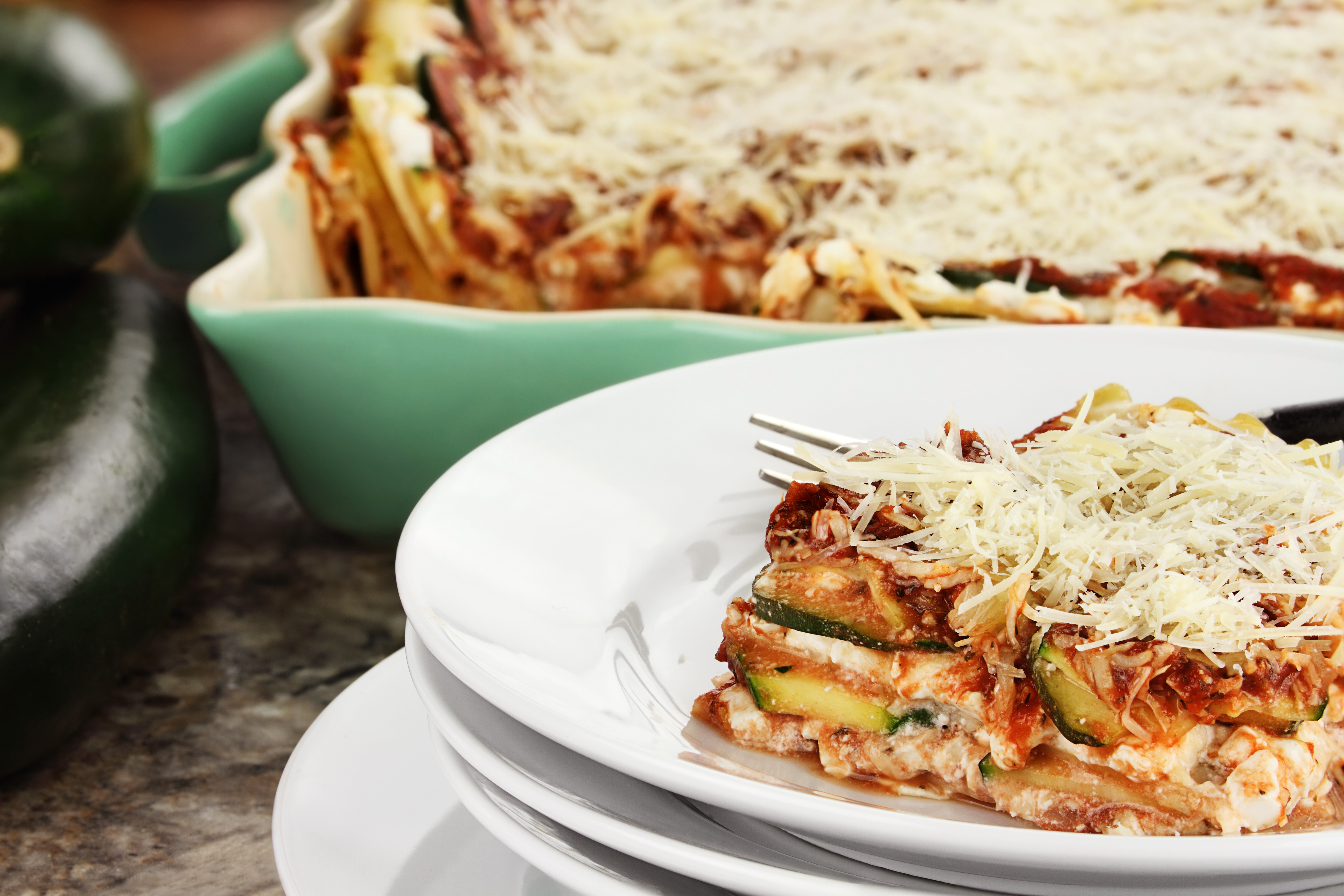 Stop using those buns.
Put down the bread. Bread is high in carbohydrates and tends to be low in essential nutrients. Try wrapping your burgers, sandwiches or tacos in leafy greens instead. You can use iceberg, romaine, butter lettuce or collard leaves. They're fresh, unprocessed, sturdy and an awesome substitute for a flour-based wrap. Get your veggie fix and try these plant-based Soy Veggie Burgers in Lettuce Wraps.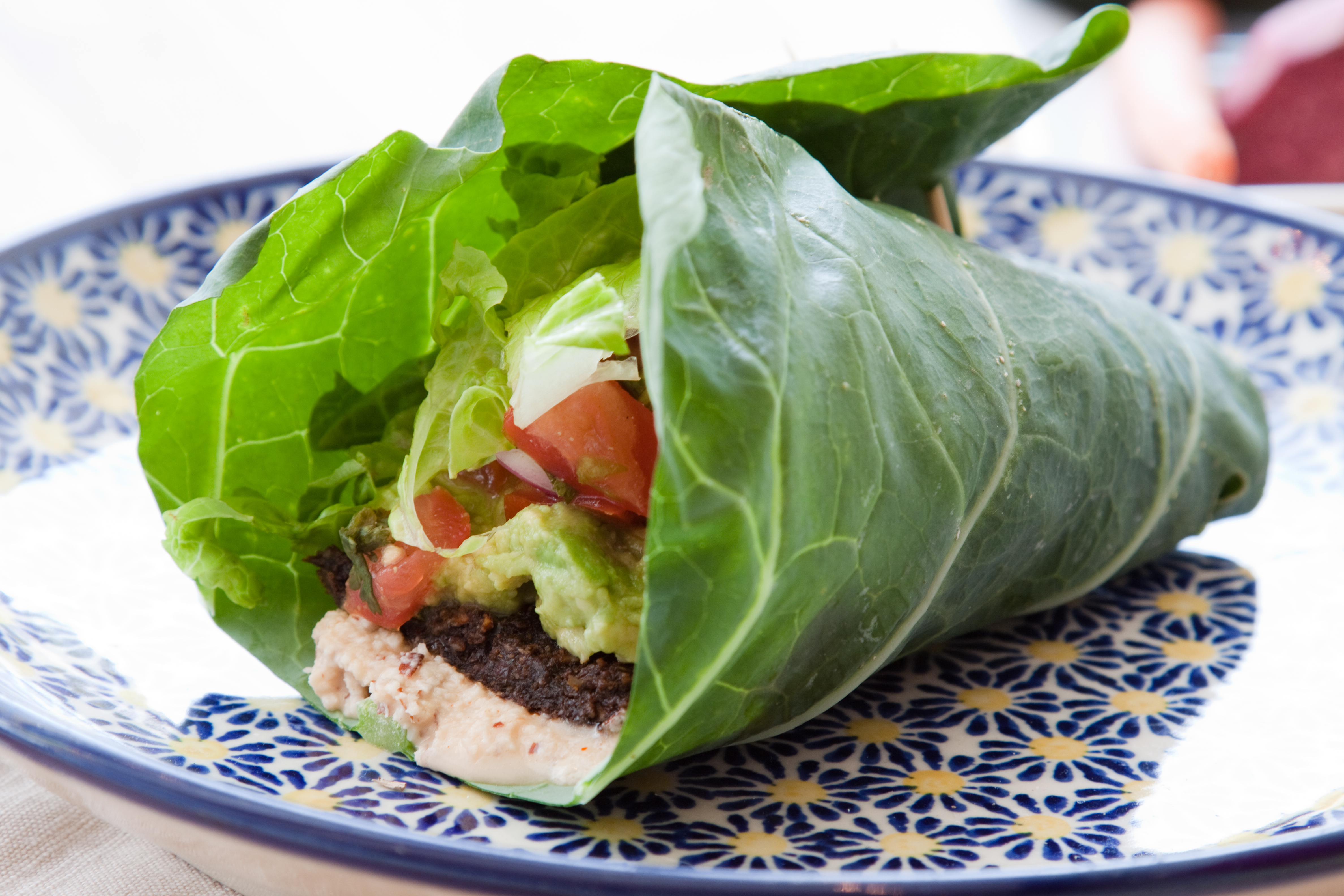 Start making room for mushrooms.
Pizza is often touted as the world's most popular food. 1 in 8 Americans eats pizza every day. While veggies make great pizza toppings, they can also be a great pizza base. These Portobello Mushroom Cap Pizzas are a great way to sneak in extra veggies on your next pizza night. And, as an added perk, the whole family can get involved to create individual masterpieces of the pizza—and veggie—variety.
Portobello Mushroom Cap Pizzas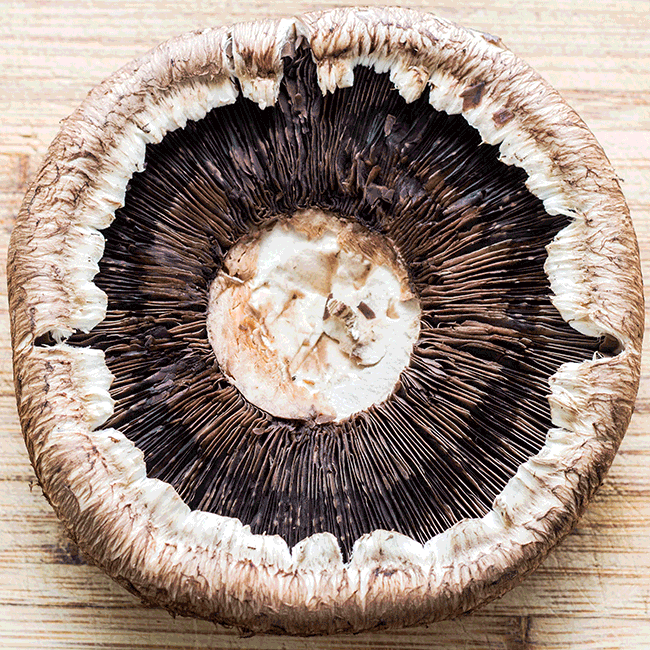 Serves 4
Ingredients:
4 large Portobello mushroom caps (stems and gills removed)
1 cup shredded mozzarella cheese
Low sodium marinara sauce without added sugar
Assorted pizza toppings: fresh basil, sliced cherry tomatoes, roasted garlic, olives, Italian turkey sausage, bell peppers, onions, Italian seasonings, red pepper flakes… the possibilities are endless.
Salt and pepper
Instructions:
Preheat oven to 375 degrees.
Wipe mushroom caps clean and remove stems and gills. Sprinkle caps with a pinch of salt and pepper.
Heat a non-stick skillet to high. Place mushrooms flat on the skillet and reduce heat to medium high to dry sauté them. This releases excess water from the mushrooms and prevents sogginess. Cook about 5 minutes on each side, watching to ensure liquid is being released but mushrooms are not getting overly browned.
Remove mushrooms from skillet and pat dry to remove excess liquid.
Place mushrooms top side down on a wire cooling rack. Place cooling rack on a baking sheet, and top mushrooms with 2-3 tablespoons marinara, 1/4 cup cheese, and desired toppings.
Bake pizzas for 8-10 minutes, until cheese is melted and internal temperature reaches 165 degrees. Serve warm and enjoy!
Go ahead and get creative with veggies. You'll be trading mundane side dishes for flavorful and fun veggie features, and the whole family will benefit from a boost in body-loving vitamins and minerals.
About the Author: Rebecca Mason, RD, is a registered dietitian and Health and Wellness Coordinator in the Wellness Department at Priority Health. She is passionate about helping families and individuals improve their health through nutrition education and nutritious food access. Rebecca is certified in adult weight management, and has a background in both clinical nutrition and wellness programming.