One of the largest, and perhaps more controversial programs – Medicaid – has been in the news quite a bit in recent months. But how much do you know about this national public health insurance program?
What is Medicaid?
Signed into law in 1965, Medicaid is a jointly funded, federal-state health insurance program designed to provide health coverage for low-income people.
Medicaid covers a broad range of health services to address the diverse needs of the people helped by the program. In addition to a range of services required by federal Medicaid law, many states elect to cover optional services such as prescription drugs, physical therapy, eyeglasses, and dental care. As the nation's single largest source of health coverage, Medicaid finances more than 16 percent of all personal health care spending in the United States and provides significant financing for hospitals, community health centers, physicians, nursing homes, and related organizations in the health care sector.
Who is eligible for Medicaid?
Medicaid offers coverage to more than 74 million low-income Americans. Those who qualify for the program fall into four main groups:
Infants and children

Pregnant women, parents, and other nonelderly adults

Individuals of all ages with disabilities

Very low-income seniors, many of whom are also covered by Medicare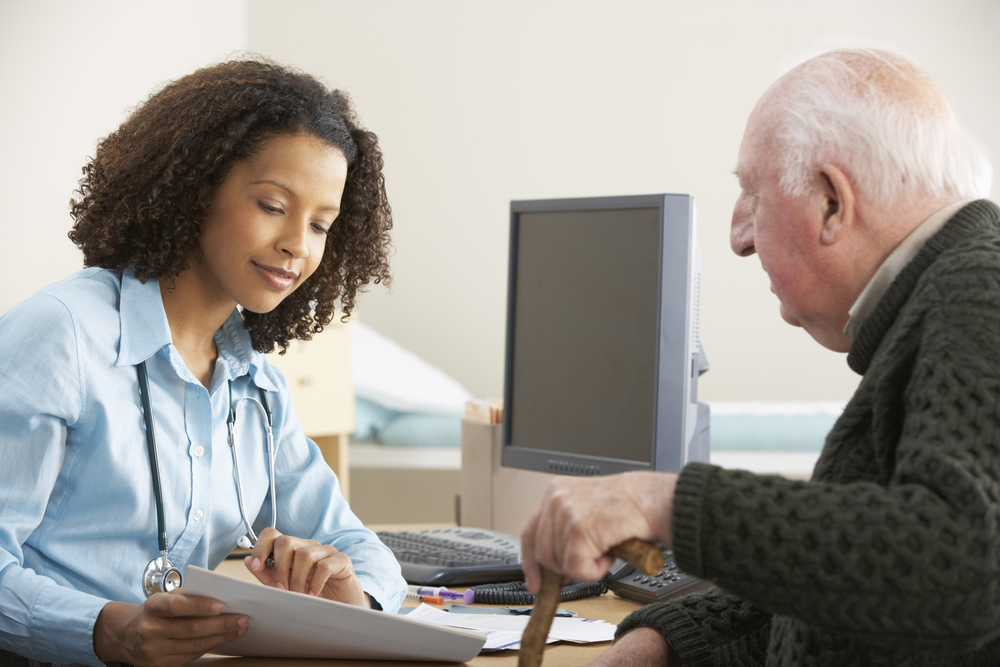 According to the Michigan Department of Health and Human Services (MDHHS), many different populations in the state receive coverage under Medicaid, including:
1.2 million children

656,744 individuals

148,000 seniors

380,000 people with disabilities
How is Medicaid different from Medicare?
Both Medicaid and Medicare were created in 1965 as part of President Lyndon B. Johnson's "Great Society" initiative, but they are two different government-run social insurance programs.
While Medicaid operates as a federal-state partnership run by states and local governments for low-income people of all ages, Medicare is a federally funded and operated health insurance program for people ages 65 and over, regardless of income, medical history or health status. In 1972, the program was expanded to cover people under age 65 with permanent disabilities, and today provides health insurance to 55 million people with disabilities, according to the Kaiser Family Foundation.
What does 'Medicaid expansion' mean?
Under the Affordable Care Act of 2010, states were given the option to receive federal funding to expand Medicaid eligibility to all non-elderly adults with incomes up to 138 percent of the federal poverty line. Michigan is one of 32 states to expand Medicaid through its Healthy Michigan program.
Healthy Michigan has had a significant impact on the lives of many Michiganders, allowing nearly 660,000 more residents to gain health care coverage, according to MDHHS. Since the program started in April 2014:
590,337 enrollees received a primary care visit

465,449 preventive visits have been covered

321,816 enrollees received a dental visit

15,477 enrollees received an OB visit (antepartum, delivery, postpartum)

251,797 mammograms have been covered

55,762 enrollees were screened for colon cancer

More than 9,000 enrollees received Substance Use Disorder treatment that would not otherwise have been covered
How would proposed legislation in Congress impact Medicaid?
The bill passed by the U.S. House of Representatives in May would roll back the expansion of Medicaid under the ACA and end the enhanced federal funding for the program, beginning in 2020. People in expansion states like Michigan, who are already enrolled in the program, would be allowed to remain in as long as they maintain continuous coverage. In its place, states would get a fixed amount of money per Medicaid enrollee – known as a per-capita cap – or they could choose to receive federal funds as a block grant for adults and children in the program.
In the U.S. Senate, lawmakers are considering similar legislation to end the Medicaid expansion program, more gradually phasing out the expansion funds over seven years, beginning in 2020.
The Congressional Budget Office (CBO) estimates that the House bill would result in 14 million fewer people on Medicaid by 2026. The Senate has not yet sent its bill to the Congressional Budget Office.
To stay informed of upcoming announcement and changes, sign up to receive Priority Health's health care reform updates.