By: Kandi Jezak, RN, BS, CCM
In most cases, type 2 diabetes is not inevitable, it's preventable.
If you have prediabetes, it doesn't automatically mean you will develop type 2 diabetes. You have the ability to reverse prediabetes and prevent, or delay, the progression of the disease when you make lasting lifestyle changes.
Preventing diabetes can be as simple as adding physical activity into your life, eating healthier foods and losing a modest amount of weight.
But, many find the process a little overwhelming at first. Here's a few tips to help you get started toward diabetes prevention and a healthy lifestyle.
1. Make healthy food choices. Your food choices can help to improve your body weight, blood sugar levels, cholesterol, blood pressure and overall health.
Stay away from fad diets and instead focus on consuming fresh foods.

Be mindful of serving sizes.

Limit your intake of high fat foods and sweets.

Drink more water, at least 6-8 glasses of water a day.

Keep track of what you eat and drink on a daily basis.
2. Increase your physical activity. Doing moderate activity, at least 30 minutes a day, has many benefits including weight loss, reduced risk of developing chronic conditions such as type 2 diabetes and improved mood. It will also help you be more energetic throughout the day and sleep better at night.
Be active doing things you enjoy. Make it fun and do it with a friend. Even simple activities such as taking a walk and riding a bike will make a difference. To stay motivated, keep track of your physical activity, your progress and maybe even join a fitness group for support.
3. Moderate Weight loss. Losing 5-7 percent of your current weight can help to lower your risk of diabetes. To lose weight:
Combine healthy food choices with increased physical activity.

Remember slow and steady wins the race. Set realistic expectations that contribute to a healthy lifestyle change, not a quick fix.  

Talk with your doctor to set a goal and determine how you'll achieve it.
4. Talk to your doctor about your risk. Let your doctor know you may have concerns about diabetes and that you are interested in diabetes prevention. Your doctor can advise if you should have diabetes testing done. Testing can help identify diabetes risks for those 45 and older that may have a normal body weight. Your doctor may refer you to an educational class or diabetes prevention program so that you can take charge of your health and prevent disease progression.
You could have prediabetes and be at risk for type 2 diabetes if you:
Are overweight

Are 45 or older

Have a family history of type 2 diabetes

Have high blood pressure

Are physically active fewer than three times per week

Ever had diabetes while pregnant (gestational diabetes) or gave birth to a baby that weighed more than nine pounds
5. Join a Diabetes Prevention Program (DPP). DPP is a year-long program that helps individuals make sustainable lifelong changes to improve their health and well-being. A trained lifestyle coach meets with participants, weekly for 16 weeks and monthly for 8 months, in order to teach lifestyle changes, provide motivation and support and facilitate engaging discussions. The goal is for participants to lose 5-7 percent of their body weight and increase their physical activity to at least 150 minutes/week. To meet this goal, participants learn how to:
Eat healthy while enjoying their food

Incorporate exercise into their daily routines

Manage stress

Get back on track after a setback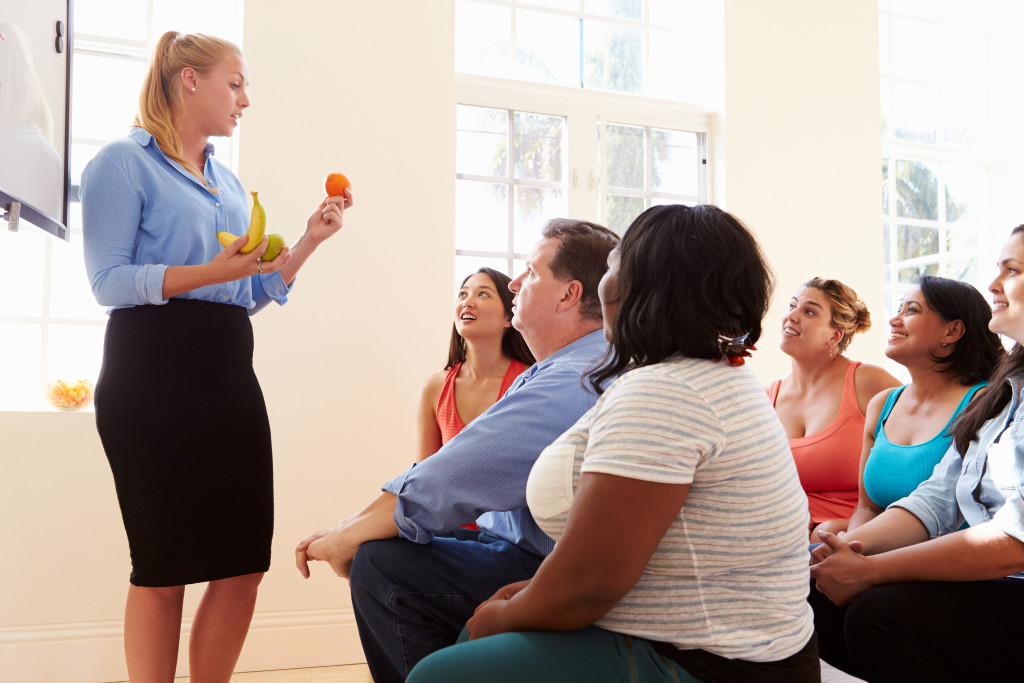 According to research by the National Institutes of Health, people with prediabetes who engage in this lifestyle program can reduce their risk of developing the condition by up to 58 percent. Research has shown that the efficacy of this program also has lasting effects. Even after 10 years, people who completed a DPP course are less likely to develop type 2 diabetes.
You can learn more about the Diabetes Prevention Program, find a program in your area and and register at www.priorityhealth.com/prevent-diabetes or by emailing preventdiabetes@priorityhealth.com.
About the Author: Kandi Jezak provides oversight and serves as the clinical resource across the Health Plan to both internal and external stakeholders leading the development and implementation for prevention, self-management, and surgical optimization programs. She has been recognized for her work with the Diabetes Prevention Program and is on the State of Michigan planning committee for diabetes prevention.