By: Amanda Benson, RD
Now that summer is in full swing, you may be looking for ideas that will make your next picnic or gathering a memorable experience for guests. You've probably spent hours searching Pinterest and Instagram for inspiration, but now you don't have to look any further. Amaze your friends and family with healthy, delicious foods and some fun physical activities that will really get their blood pumping!
1. Lose the greasy burger. Satisfy your guests' appetites with some healthy, delectable sandwiches and salads, they're sure to savor every bite. Follow these healthy tips to get you started:
Use whole wheat versions of buns, breads or tortillas, or kick the carbs completely by creating a sandwich or burger using a Portobello mushroom or tomato as your base. You can also wrap your sandwich or burger in a lettuce cup!
Use lean deli meat like turkey or ham instead of bologna and salami (also try avoiding processed meats with nitrates and nitrites).
Stuff your sandwiches full of veggies such as cucumber, tomatoes, bell peppers, carrots and leafy greens instead of piling it high with meat.
Try bean salad with grilled corn and avocado and/ or spinach strawberry salad, they are crowd favorites.
2. Serve lots of fruits and veggies. This will help your guests fill their plates with nutritious whole foods that are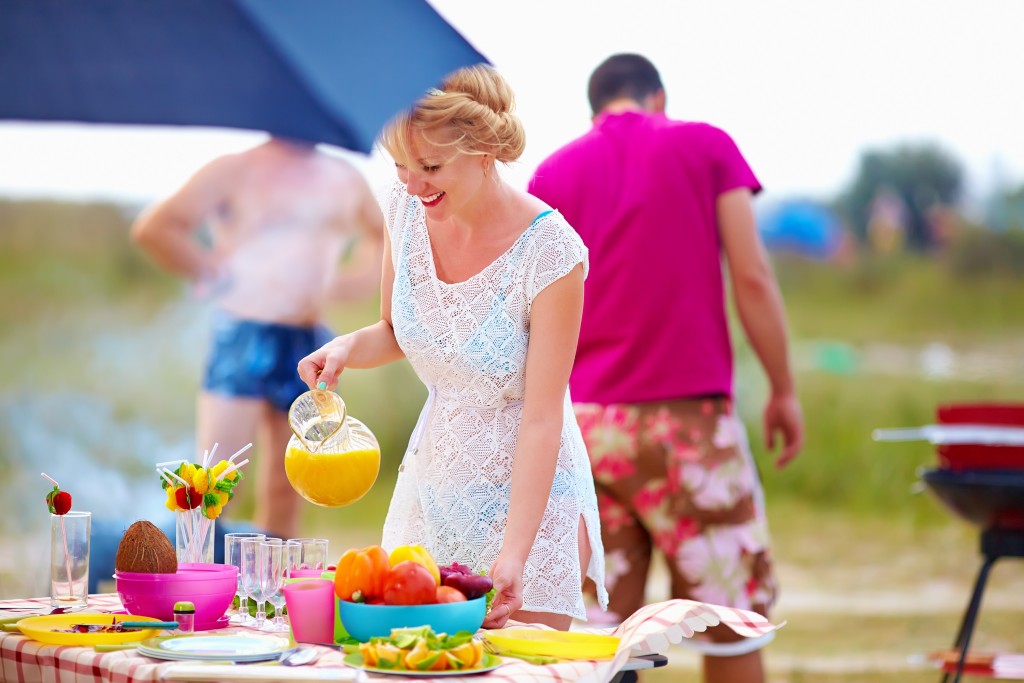 generally low in calories and packed with vitamins, minerals and antioxidants.
Try out these tasty treats:
Create a colorful fruit kabob for a new twist on the classic fruit salad. Load it with your favorite fruits and take delight in eating this yummy food rainbow.
Another option is make some flavorful strawberry and avocado salsa, which makes a great condiment or healthy snack.
For a delicious crunchy snack, serve raw fresh vegetables and hummus instead of the typical chips and dip.
3. Spruce up the drink menu. Substitute sugary drinks like soda and lemonade that are full of empty calories for some new healthier options:
Slice up fresh cucumbers, lemons or fruit to add to your water jug.
Try a Jelzter, which is fruit juice mixed with seltzer.
Make a pot of green tea and serve it iced.
Set up a build-your-own smoothie station with fresh fruits and veggies.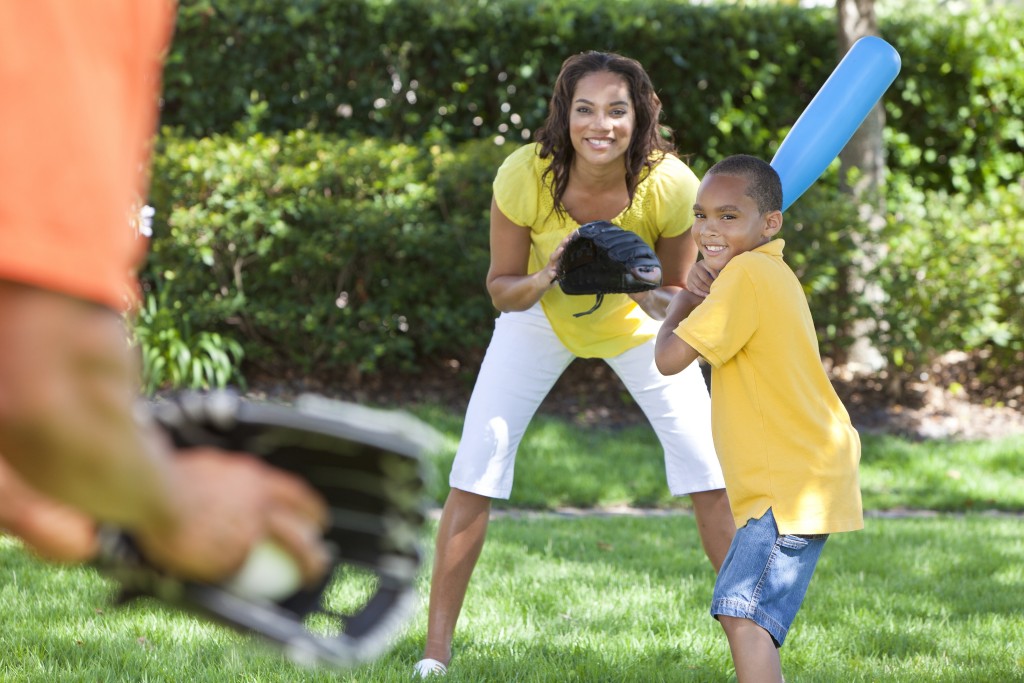 4. Get active! The best way to host a healthy summer gathering is to move around. Plan some fun activities that will get everyone up and out of their seats. Try doing the following physical activities:
    Play a pick-up game of baseball or kickball.
    Fill up water balloons and have a water fight.
    Use your picnic blankets as yoga mats and run through some poses.
    Set up a net for some backyard or beach volleyball.
    Go searching for things on a scavenger hunt.
    Host an Olympic competition with teams and activities.
    Create an obstacle course complete with hopscotch and jumprope.
Follow these fun, healthy tips to make your next summer picnic or family gathering one to remember!
About the Author: Amanda Benson, RD is a Registered Dietitian and Wellness Consultant at Priority Health. She graduated from Michigan State University and has experience in many realms of nutrition and health including clinical, community, corporate wellness and health promotion.