Forego the long, mundane workout and get the same results in a much shorter time frame. The idea of the seven minute workout has been around for a while, but it didn't really take off until the New York Times wrote a story titled "The Scientific 7-Minute Workout" in 2013.
Research by the American College of Sports Medicine found that high-intensity circuit training using just a person's body weight can give maximum results. By training at your highest intensity, even just for a few minutes, your muscles will experience molecular changes similar to what happens when running or biking for several hours. With that in mind, the American College of Sports Medicine recommends a specific set of 12 high intensity bodyweight exercises performed for 30 seconds each, with 10 seconds of rest in-between each one.
There are a number of smartphone apps that will offer seven minute workout recommendations, but the 7 Minute Workout by Wahoo Fitness follows the same routine recommended by the American College of Sports Medicine.
Here's how it works:
Download the free app from the Apple Store and Google Play and sign up for an account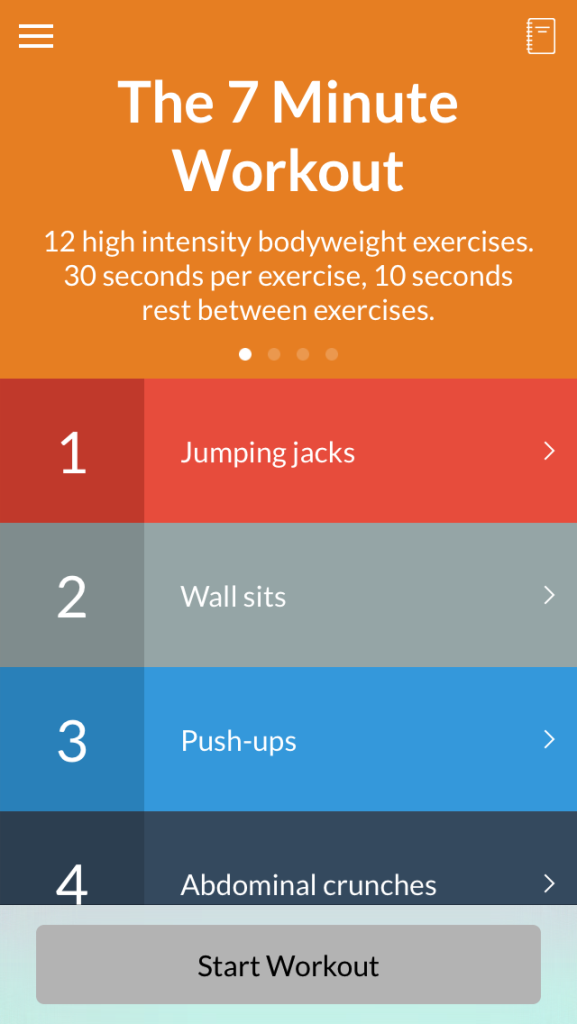 The homepage of the app displays the exercises you'll perform for 30 seconds each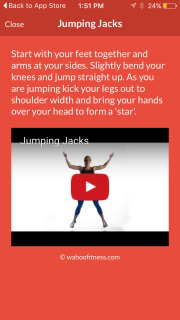 Not sure how to do the exercise? Tap the picture and a Youtube video will populate with directions

When you're ready to start your workout, press 'Start Workout'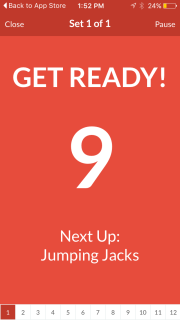 The first exercise will be displayed on the screen and the timer will automatically start counting down from 30 seconds

Once complete, the timer counts down your 10 second rest

After the total 40 second interval, the app automatically moves to the next exercise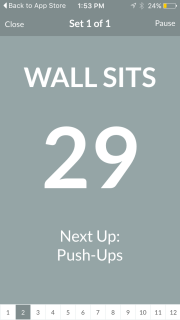 If looking at your phone will distract you during your workout, the app has voice commands to instruct you on which exercise to perform and how much time is left
And, if you get bored of this exercise sequence, you can purchase alternative seven minute workouts for 99 cents each and additional features such as a workout log, daily reminders, setting longer/shorter rest times for $1.99.