Updated: January 21, 2019
By: Dr. James Forshee, Chief Medical Officer and Senior Vice President of Medical Affairs
I previously talked broadly about the steps Priority Health is taking to help our members impacted by the opioid crisis. Now, I'd like to dive deeper into our ongoing campaign and explain how we can all play a role in helping our communities recover from what may feel like an insurmountable situation. Our four-part approach helps us address the different elements of the opioid crisis to effectively treat addiction among our members and communities.
Removing opioids from circulation
Did you know that 78 percent of pain medications are not taken by the person they're prescribed for? Your forgotten pill bottle could become an unavoidable lure for someone fighting an addiction. It could also be the means to creating one. That's why it's best to rid your medicine cabinet of any unneeded or unused prescriptions.
Every April and October, the Michigan State Police host community take-back days so people can safely and anonymously dispose of expired and unused prescription drugs. You can also contact your local waste management authority about disposal options or call your local pharmacy, hospital or police station. As a last resort, you can mix your medicines with unpalatable substances such as dirt or kitty litter, place the mixture in a sealed plastic bag and throw it away. Just be sure to scratch off or black out your personal information on the label, per the FDA.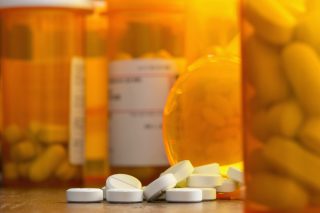 Decreasing the amount of opioids prescribed
Our goal at Priority Health is to reduce overall opioid use among our members by 25 percent over the next three years. Opioids are often overprescribed for acute pain and the CDC has stated "there is not enough evidence that opioids improve chronic pain, function and quality of life. Moreover, long-term use of opioid pain relievers for chronic pain can be associated with abuse, (dependency) and overdose…"
Priority Health has taken the following steps to help protect our members*:
We're limiting the number of short-acting opioids for acute pain to a 15-day fill;
We're limiting the number of long-acting opioids for chronic pain to a 30-day fill;
We're reducing the maximum daily dose to 120 MEqD (morphine equivalent dose) – the threshold recommended by HEDIS, a tool used by more than 90 percent of America's health plans to measure performance; and
We're reducing the number of members receiving prescriptions from multiple doctors
*Members in palliative care or hospice and those with cancer are exempt.
Unfortunately, between 8-12 percent of opioid-naïve sufferers or those who do not receive opioids on a daily basis but as pain relief for common medical and dental surgeries, for instance ¾ become habitual users of the drugs. This is shown in the more than 40 percent increase in opioid prescriptions over the last few years. And yet, Americans aren't reporting they are in less pain – a proof-point that there are better ways to control pain than with opioids.
Increasing the availability of "rescue" medicine
In 2016, 1,689 people in Michigan died from heroin and opioid-related overdoses—1,365 were caused by prescription opioids and another 324 from heroin, according to the most recent data from the state Department of Health and Human Services. By comparison, 1,021 people died in car accidents in 2016, according to the Michigan State Police.
So what happens if someone takes too much opioid medicine? Symptoms of overdose include slowed breathing, confusion, vomiting, extreme sleepiness, pinpoint pupils, and cold, clammy skin. Lack of oxygen to the brain causes these symptoms and can result in permanent brain damage and other organ failure.
A medication called naloxone, commonly known as Narcan, blocks the effects of opioids and can reverse an overdose. It can help restore breathing in someone who has experienced an opioid overdose within the last 30-90 minutes. If you or a family member is at risk, you should always have this drug on hand.
Here's how you can easily get it:
Your doctor can prescribe it.
Your local pharmacy can provide it. In Michigan, you don't need a prescription to receive Narcan—many pharmacies can prescribe and fill prescriptions upon request.
Your doctor or pharmacist will tell you how to use this medicine safely. For any opioid overdose, even if you use Narcan, call 911 to seek immediate emergency care.
Ensuring access to comprehensive care management
We can't completely reverse the opioid epidemic until we reduce entry into opioid use, improve and promote access to non-opioid alternatives for chronic pain, as well as offer behavioral health services to help people recover from an addiction. At Priority Health, our comprehensive approach to health care ensures everyone involved in the care of a patient is involved in the plan for recovery, including the patient's medical doctor, behavioral health specialists, and those who prescribe and administer pain medicine. That's why we deliver a customized person-centered care management plan for our members focused on holistically improving the health of the patient. This may include access to substance abuse treatment, medication-assisted therapy and hands-on care management. Our approach considers how social determinants of health may impact medical outcomes, ensuring the member's care plan includes the full range of services required for them to get healthy and stay healthy.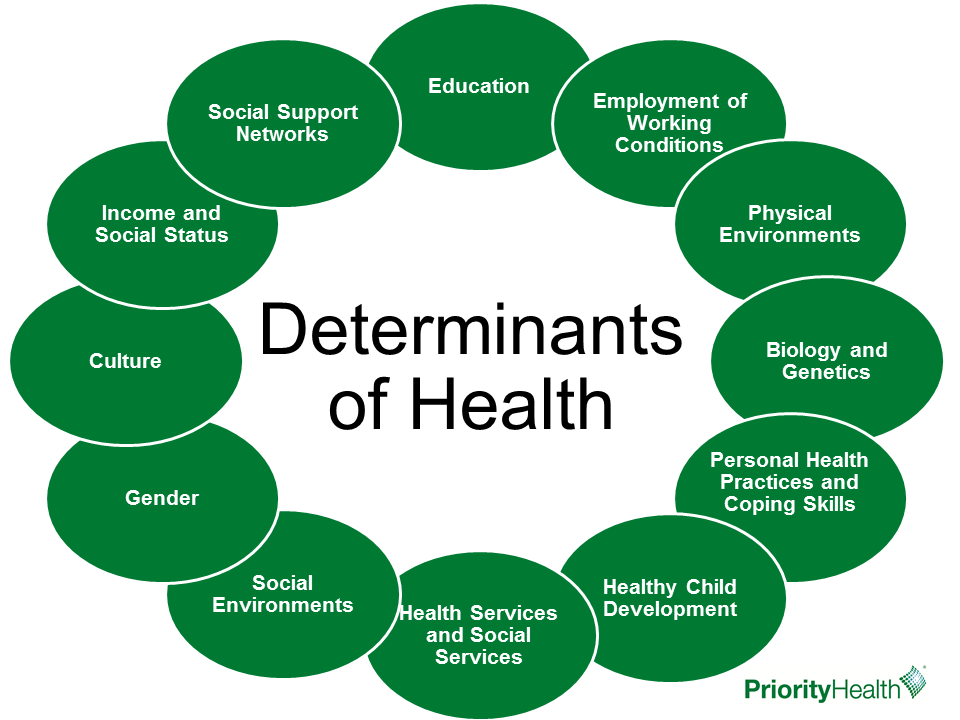 Call us for help
If you have concerns for yourself or a family member about opioid dependency or substance abuse, you can find resources at priorityhealth.com, or call us at 800-673-8043. Our trained call center specialists will talk to you confidentially, assess your immediate needs and review your benefit options. Those benefits may include:
An inpatient detox program: You'll be transferred to our clinical staff who will work quickly to get you immediate help.
A short-term, intensive residential treatment program: We'll connect you with one in Michigan that is listed as a benefit in your plan and help determine how long you can stay.
Outpatient behavioral health therapy and medical management: We'll help you find resources and navigate your way through the system.
Members dealing with substance abuse or additional health risks like chronic pain may wish to contact one of our care managers for help at 800.998.1037. At Priority Health, we practice evidence-based care to get at the heart of the problems our members are facing in order to help them achieve better health outcomes and live a healthier life. We strive every day to deliver the right care, at the right time, in the right place, and at a cost people can afford.
About the Author: James Forshee, MD is chief medical officer and senior vice president of medical affairs at Priority Health. With more than 25 years of experience, he oversees medical policy and programming, as well as clinical strategies for the organization. He is responsible for leading the clinical and pharmacy departments and programs, the development and coordination of population health programs and chronic disease management strategies.