In 2010, Gabriella Dyer started on her running path. Looking for a way to lose some newlywed weight, Gabriella hopped on a treadmill.
"It was a slow start, like it is for everyone. I remember celebrating my first full minute of running on the treadmill."
After committing to both running and a healthy lifestyle, Gabriella lost 40 pounds. Once she started having children, running became her time to herself, a mental health benefit, in addition to the physical benefit of staying in shape.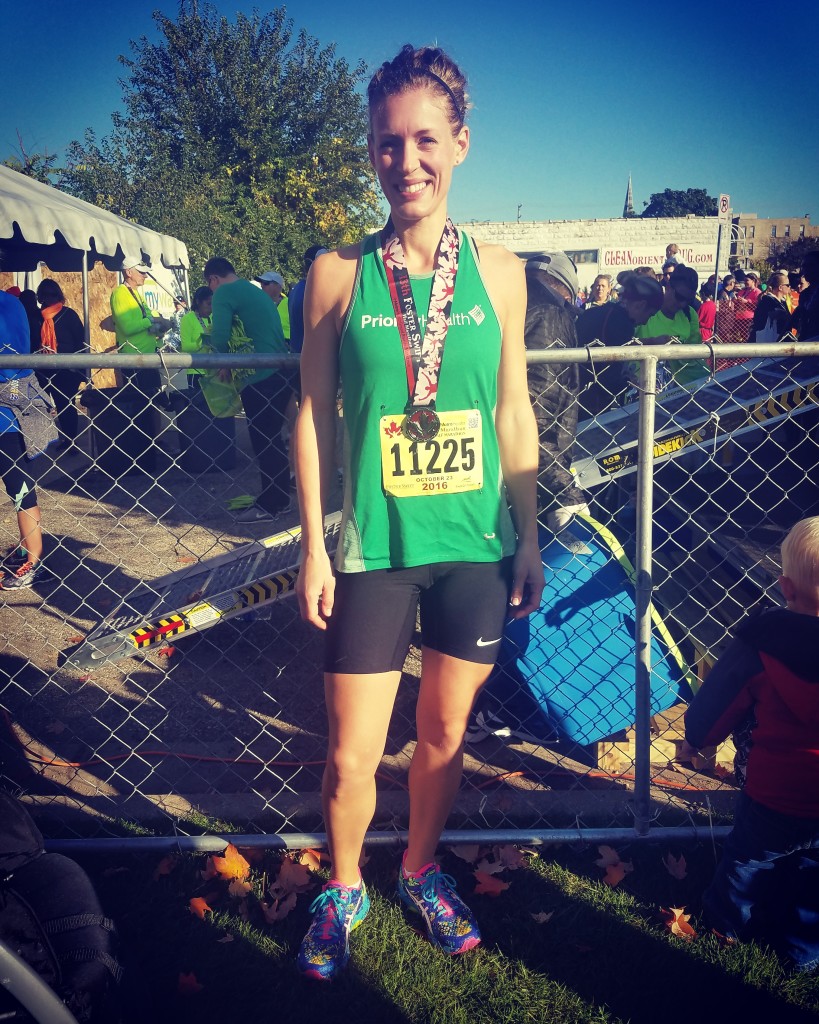 In 2012, Gabriella set a goal to run her first half marathon in two hours. When the Grand Rapids Half Marathon came around, Gabriella achieved her goal — she ran the race in 1:59:57.
"I loved that finish line feeling and how life got bigger when I realized what I can accomplish if I work hard and consistently at something."
Gabriella continued to set new goals and challenges for herself. In 2015, the goal was to conquer her first marathon. She accomplished that by finishing the Grand Rapids Marathon in 4 hours and 23 minutes.
Shortly after starting her running journey, Gabriella heard about the Priority Health Champions program while watching TV. She had been looking for a support group and this program was exactly what she was looking for. As a stay at home mom, Gabriella likes the opportunity to be a part of a team, keep in contact with her community and stay encouraged through social media.
"I never buy athletic clothes anymore. They all come from Priority Health through the points I earn from participating in events. I love that PH encourages and rewards us for volunteering. It's stuff we would love doing anyways, but the perk of the program's points is a little extra nudge in the right direction."
Gabriella and her husband recently got involved and volunteered with the Down Syndrome Association of West Michigan Rapid Runners program to help a group of young adults prepare for a 5K race.
"As I creep into my 30s, I love the reminders that if you keep moving, keep making health a priority, age doesn't matter. I wouldn't trade where I am now, healthy and confident, for where I was at 25."
Through this journey, Gabriella has motivated her friends and family to make healthy choices as well. In 2016, she participated in the Grand Rapids Half Marathon alongside her friend Katie.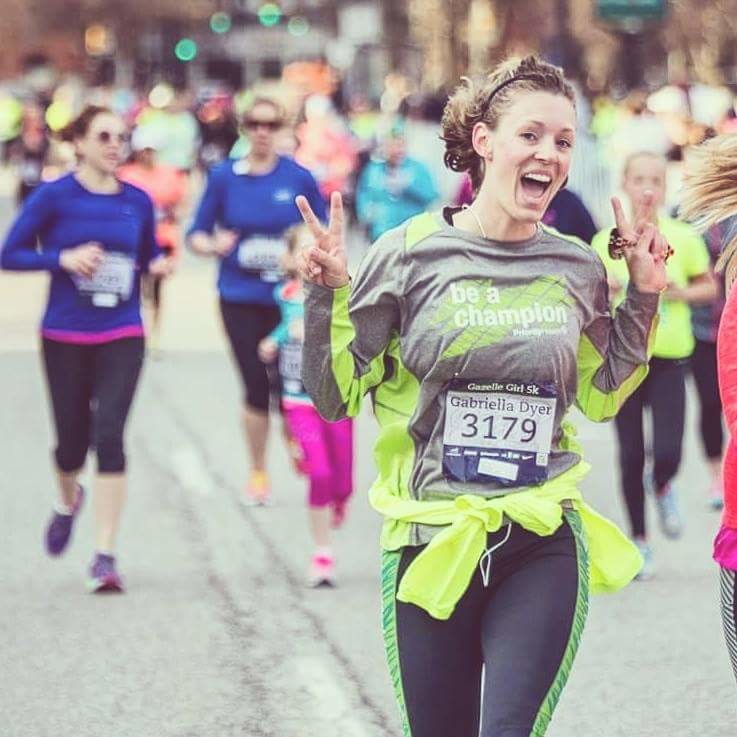 "It has been awesome to witness and be a part of her progress. I am excited to celebrate with her at the finish line."
Read more from other Priority Health Champions on how they train and prepare for upcoming races at teampriorityhealth.com.
About Priority Health Champions
The Priority Health Champions program is a group of people all focused on getting and staying healthy while inspiring others to follow suit. This program is open to everyone who has a passion to be and stay active and healthy. Champions are a close-knit group of people across the state of Michigan who come together to compete in races and walks and share insights on how they're living healthy lifestyles. To learn more about the passionate people that make up the Priority Health Champions community visit the website at teampriorityhealth.com.