If you're the proud parent of a grade school scholar, you know that the month of August is all about getting them ready to go back to school. Everything from new shoes to ample art supplies plays a role in their preparedness—as does health and wellbeing. The following tips can help you keep healthy peace of mind as you prep your young ones for another year at school.
Back-to-school physical
There are plenty of reasons to schedule a back-to-school physical. Whether your little one plans to play sports throughout the year, or you're simply looking to track your child's growth and development, you'll want to schedule an annual physical. Getting it out of the way before the school year will help you and your child focus on other aspects of their learning, and ensure that they're physically ready to take on another year with new classmates.
Trip to the optometrist
Did you know a nearsighted student performs up to twice as well in school if they wear glasses regularly? That means students who don't wear glasses—or don't even know they need glasses—are more likely to struggle in the classroom. From computer screens to the chalkboard, the ways students learn require them to maintain healthy vision. That's why it's a good idea to schedule your child's annual eye exam before the start of the school year.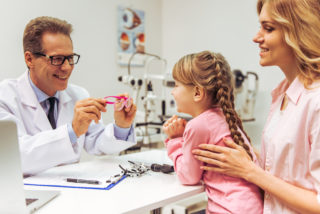 Immunizations and screenings
Sometimes your children can't go back to school before they receive required immunizations. This is particularly an issue if the school in question is a college or university. Many higher education institutions employ strict requirements regarding immunizations and vaccines prior to enrollment. If your child's school hasn't communicated any requirements, or you're simply unsure about recommended immunizations or vaccines for back to school, the CDC has helpful guidelines available to you. It's also important to have your child screened for age-appropriate conditions, such as hearing before preschool, obesity before grade school and depression before high school.
School clothes savings
Making sure your kids have a closet full of new clothes before classes begin is an annual ritual. With the cost of designer clothing, tennis shoes and other apparel, a fun trip to the department stores can quickly become a burden on your bank account. But there are ways to save. Bundle the basics like socks, and then stagger your shopping to get the best deals on t-shirts, fall wear and blue jeans using these money-saving shopping tips.
Lunchtime nutrition
It's time to stock up on healthy lunch options. While you've probably done a stellar job keeping the kids' lunches healthy all summer long, the challenge comes when they head back to school where they require a regimented lunch routine. Between those tempting vending machine treats and the hearty hot lunch options, keeping your kid's school day diet healthy can be difficult. However, with a little bit of research and creativity, you can turn your child's sack lunch into a cornucopia of nutrients.
Back-to-sleep schedule
Michigan summer days are long with the sun not setting until well after 9 p.m. That can mean later bedtimes followed by snoozing later the next morning, too. As the first day of school gets closer, it's important to get kids back on a sleep routine that they can maintain throughout the year. The National Sleep Foundation has helpful tips for starting this process about two weeks before the first day, so it's a gradual change. Remember that sleep is important for your little ones. Not enough sleep can lead to lower grades and has also been linked to concentration problems in kids.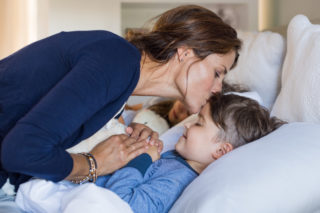 We know how important it is to start the school year successfully. A big part of that success lies in your child's health and wellbeing. At Priority Health, members and their dependents receive free preventive care and have access to programs and services to help them stay fit, eat healthier and live better. Talk to your health insurance provider to see what options are available to you and your family
With just a little pre-planning in August, you can be ready to kick off a safe and healthy school year by September.