Now that spring is upon us, it's time to lace up those running shoes, get outside and get active. With so many fun and unique races happening around the state, there's something for everyone to participate in, no matter what your skill level may be.
Here are 9 of the most popular races to sign up for this year:
1. Gazelle Girl Half Marathon/5K – Sunday, April 23
This women-only event includes a 5K, 10K, and half marathon. The course starts and ends at Calder Plaza in the heart of downtown Grand Rapids and all participants will receive a Nike T-shirt and finisher's gift.

2. Tulip Time Run – Saturday, May 6
Get into the spring spirit with a race through the beautiful city of Holland, enjoying rows and rows of impressive tulip displays during the annual Tulip Time Run, which includes a 5K, 10K and Kids Fun Run. The Holland area boasts nearly five million tulips planted and more than 200,000 around the city center.
3. Borgess Run: Kalamazoo Marathon – Sunday, May 7
With its festival environment, the Borgess Run includes a marathon, half marathon, 10K, 5K, the Priority Health 5K Walk and the Meijer Kids Fun Run. The race starts and ends in Tent City where people can enjoy live music, food and refreshments.
4. Fifth Third River Bank Run – Saturday, May 13
Celebrating its 40th anniversary, the Fifth Third River Bank Run takes place in Grand Rapids and features the largest 25K road race in the country. The day includes a 5K, 10K, 25K handcycle race, 25K wheelchair race, 25K and a 5K community walk. Participants will get a T-shirt, finisher medal, post-event refreshments and a free beverage ticket for the Finish Fest.
5. Traverse City Cherry Festival: Festival of Races – Saturday, July 8
With roots that go back to a 10K first held in 1973, the race today includes the Priority Health 5K Walk/Run and a marathon. It also includes a half marathon that starts at Chateau Grand Traverse so participants to spend the first two miles running through a vineyard and cherry orchard.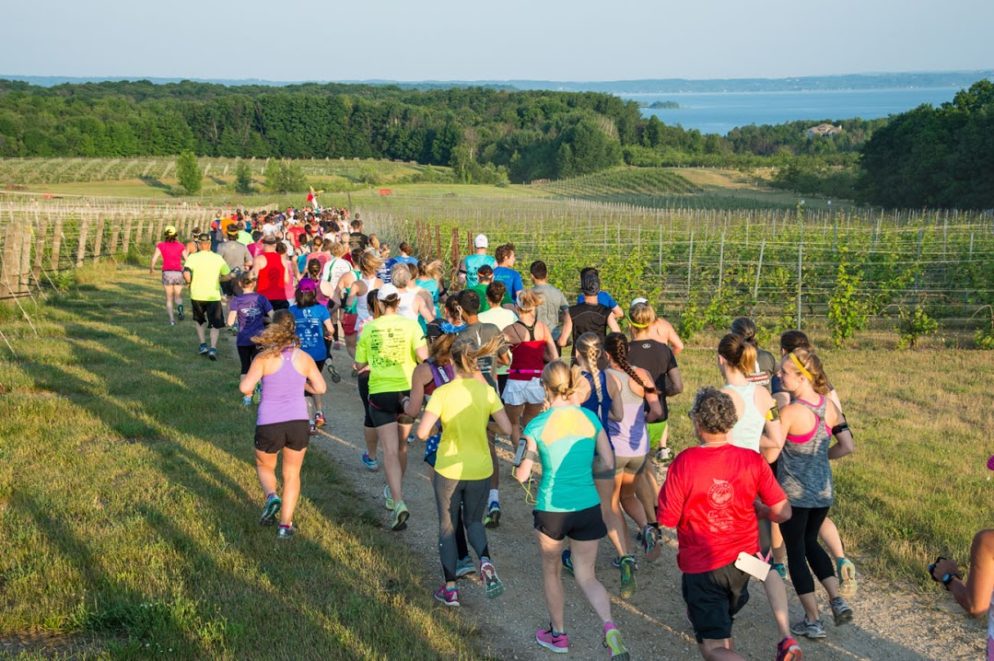 6. Detroit Free Press Chemical Bank Marathon – Sunday, Oct. 15
What other race in Michigan allows you to run across a country border? Join 30,000 runners for this incredible opportunity as runners in either the marathon or international half-marathon journey across the Ambassador Bridge into Canada and back into the United States through the Detroit-Windsor Tunnel.
7. Grand Rapids Marathon – Sunday, Oct. 15
The west side of the state's Grand Rapids Marathon takes runners on a brief tour of downtown before heading toward Millennium Park to experience a color tour. For those not into marathons, the Run Thru the Rapids is the oldest race in Michigan and offers a 5K and a 10K.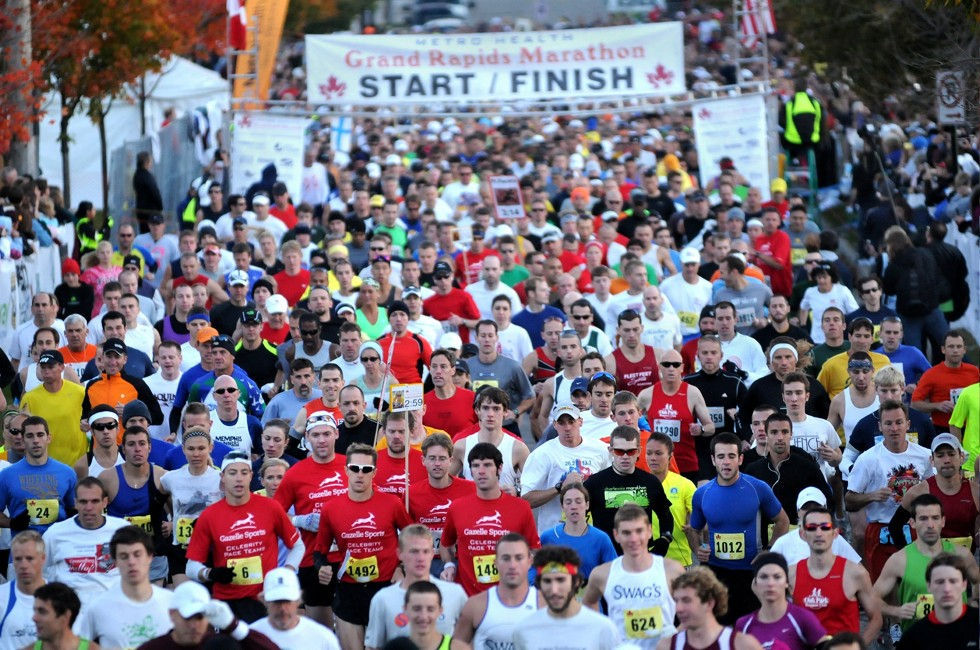 8. Great Turtle Trail Run: Mackinac Island – Saturday, Oct. 28
In its 22nd year, nearly 3,500 people run and walk the trails of Mackinac Island before the season ends. Participants will receive a medal and shirt. The event also coincides with special Halloween events for the family.
9. Turkey Trots – Thanksgiving
On Thanksgiving, turkey trot races will be held across the state. These fun races  usually close the racing season and start the holidays, as well as benefit local charities.  
As the weather gets warmer, more races will be scheduled across Michigan. To get more information on races around the State, join Team Priority Health.
About Team Priority Health
The Team Priority Health Champions program is a group of people focused on getting and staying healthy while inspiring others to follow suit. This program is open to everyone who has a passion to be and stay active and healthy. Champions are a close-knit group of people across the state of Michigan who come together to compete in races and walks and share insights on how they're living a healthy lifestyles. To learn more about the passionate people that make up the Team Priority Health community visit the website at teampriorityhealth.com.